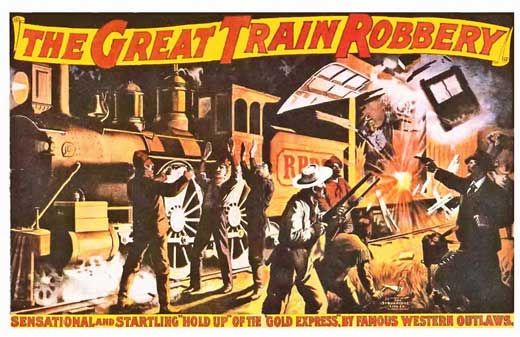 'The Great Train Robbery' (1903) Review

LisaOConnor4 Two bandits break into a railroad telegraph office and threaten to shoot the operator; unless he orders an engineer to have a locomotive's tender filled with water, in preparation for their intended armed robbery of the same locomotive. After rendering the operator unconscious and tying him up, they continue with their mission. But will they succeed …?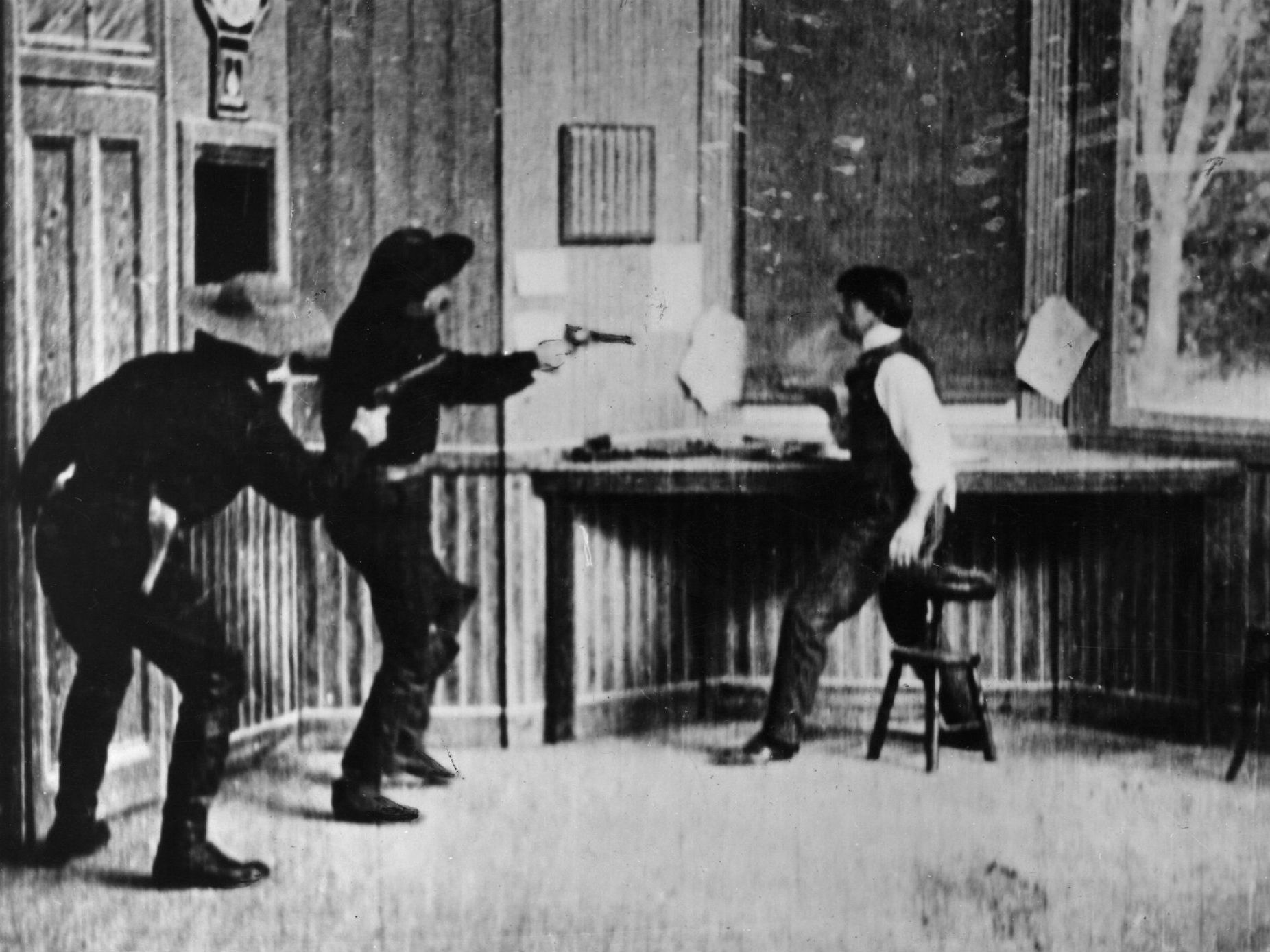 First of its Kind
At twelve minutes long, you will not have to wait long to find out. However, given the vast difference between films of 118 years ago, such as 'The Great Train Robbery' and films of today, twelve minutes is long enough. But although the clarity is non-existent and subtler nuances were just not possible, it is interesting to note the features of film-making, particularly within this genre, that are still acknowledged today as those that make a successful movie. The genre is twofold: action and Western. In fact, The Great Train Robbery is widely regarded as the first of its kind in each genre. It is certainly action-packed - with just a dozen minutes to set the scene, present the problem, reach a climax and then conclude, the action has to be fast-paced. Westerns are brutal by nature and this one is no exception; the shooting of an innocent is especially shocking but is often the premise, or part of the premise, of a Western. With retribution as a strong Western theme, it is seen as a good starting-point. The inclusion of a slightly bizarre scene in a dance hall, where a random chap's feet are the target for gunshots whilst he dances, adds some surprising humour. Even the most vicious of movies benefit from this type of light relief and it looks like this convention may have begun here. Modern day directors such as Quentin Tarantino have taken this to extreme measures, but it is indisputable that Tarantino's movies, as an example, owe their success to humour in the midst of sadistic violence - quite often the violence itself is darkly comic.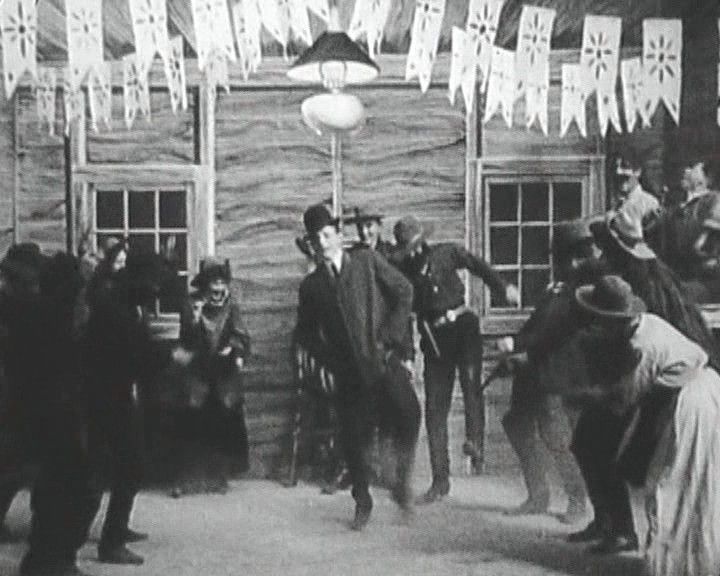 Edwin S. Porter
Written, produced, directed and edited by Edwin S. Porter, The Great Train Robbery compares well with other silent movies of the same era. It has a movie quality, rather than a theatrical quality, like many others of its time. Cinematographer (yes, Edwin S. Porter again) used a moving camera rather than a static one, which certainly impacted on this advancement. In addition, subjects moved in and out of shot, giving scenes a realism that hitherto was absent.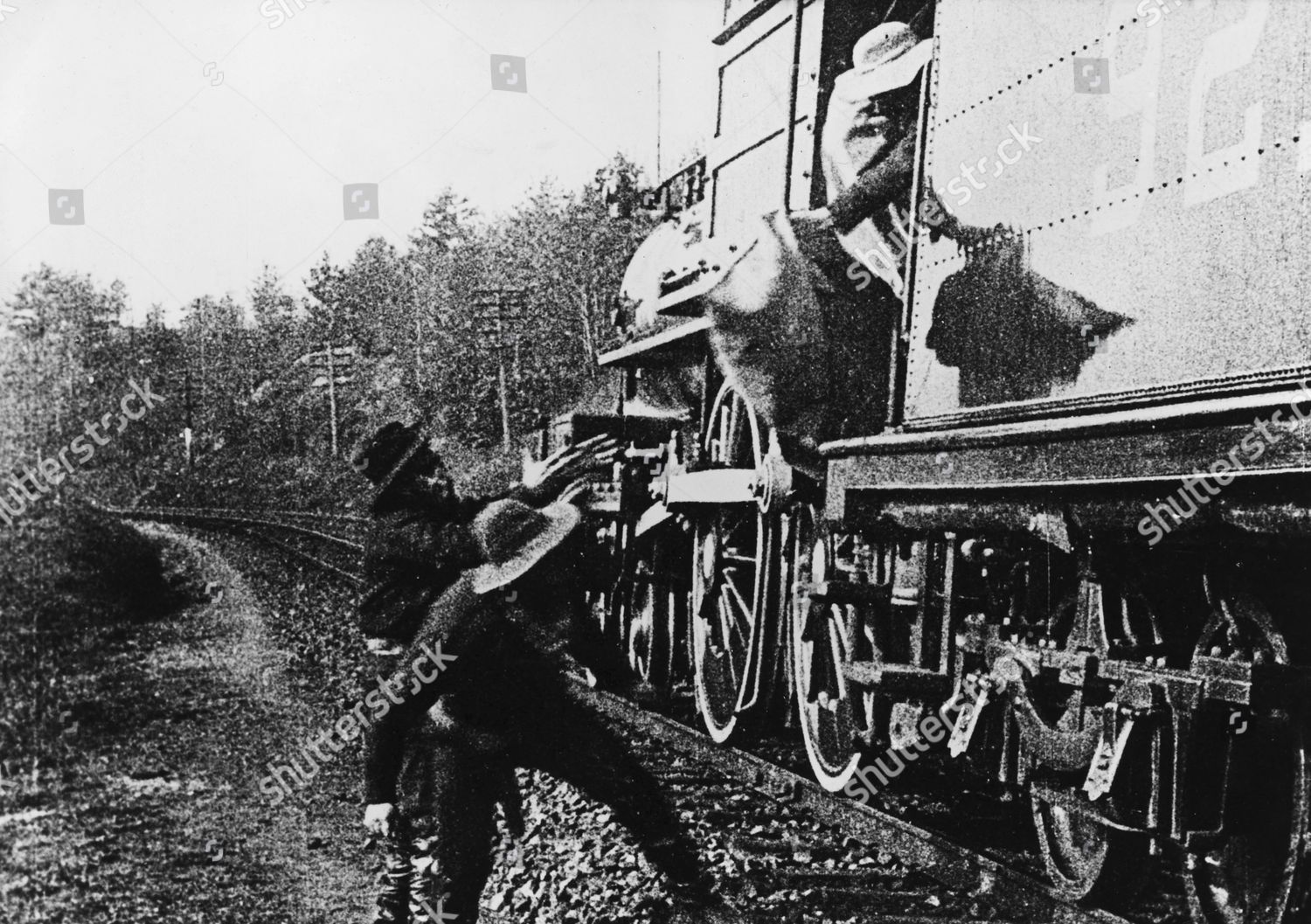 Breaking Bad, Goodfellas and 007
Lastly, the iconic scene of one of the bandits shooting at the camera has a sinister feel even today. Repeated in many a scene since (Breaking Bad, Goodfellas and the start of any 007 movie, to name a few), reportedly, it terrified the audiences of 1903. A seemingly obvious trick … but Edwin S.Porter did it first.