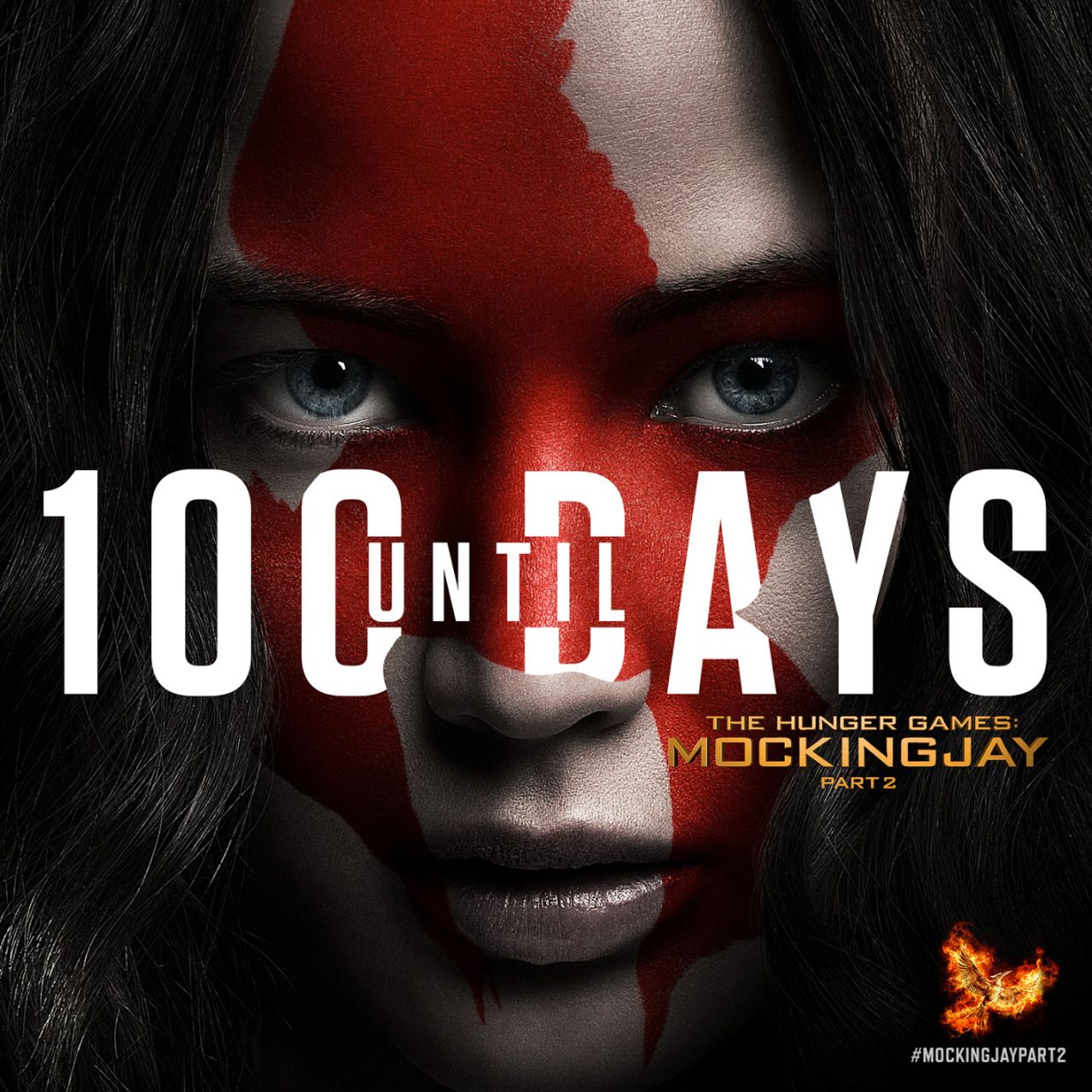 'The Hunger Games: Mockingjay (Part 2)' Poster Taken Down for Accidental Expletive

JamesArthurArmstrong The official Twitter account for The Hunger Games posted up a new promo banner proudly displaying it is one-hundred days until the release of the final chapter, Mockingjay Part 2. However, it was soon taken down after complaints streamed in regarding its unfortunate word and number layout.
As you can see from the image featured, the number "100" and the word "until" cross at the most unfortunate of positions, and with a quick glance, displays the particularly offensive expletive "c*nt." Of course this was a genuine mistake by the marketeers but its never nice to have such a word printed across the face of your lead actress. Oops!