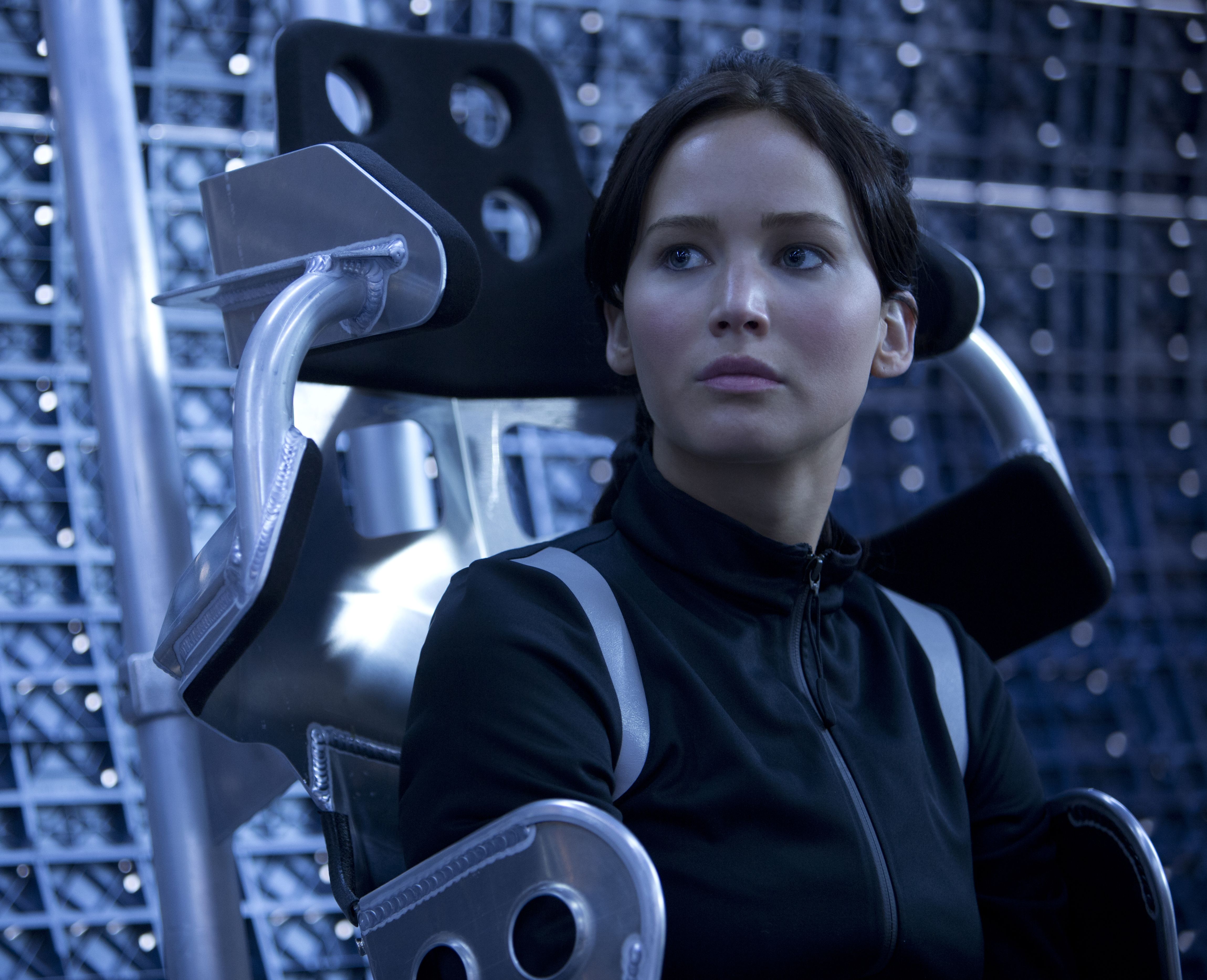 'The Hunger Games: Mockingjay, Part 2' Will Open in IMAX 3D

JamesArthurArmstrong The Hunger Games: Mockingjay, Part 2 will be released in IMAX and IMAX 3D, as well as the normal-sized-screen 2D format.
This will make The Hunger Games: Mockingjay, Part 2 the first Hunger Games film to open in 3D in the U.S., even though Mockingjay, Part 1 opened in 3D in China this past year. Along with this announcement came the news that the franchise will return to the IMAX format — the first two Hunger Games movies were released in IMAX. This is a welcomed return to the jumbo-screen after IMAX opted to release Christopher Nolan's Intersteller in this format rather than Mockingjay, Part 1 this past November.
The Hunger Games: Mockingjay, Part is released on the 20th November 2015. Lionsgate shared the news via a press release, which you can read in full below.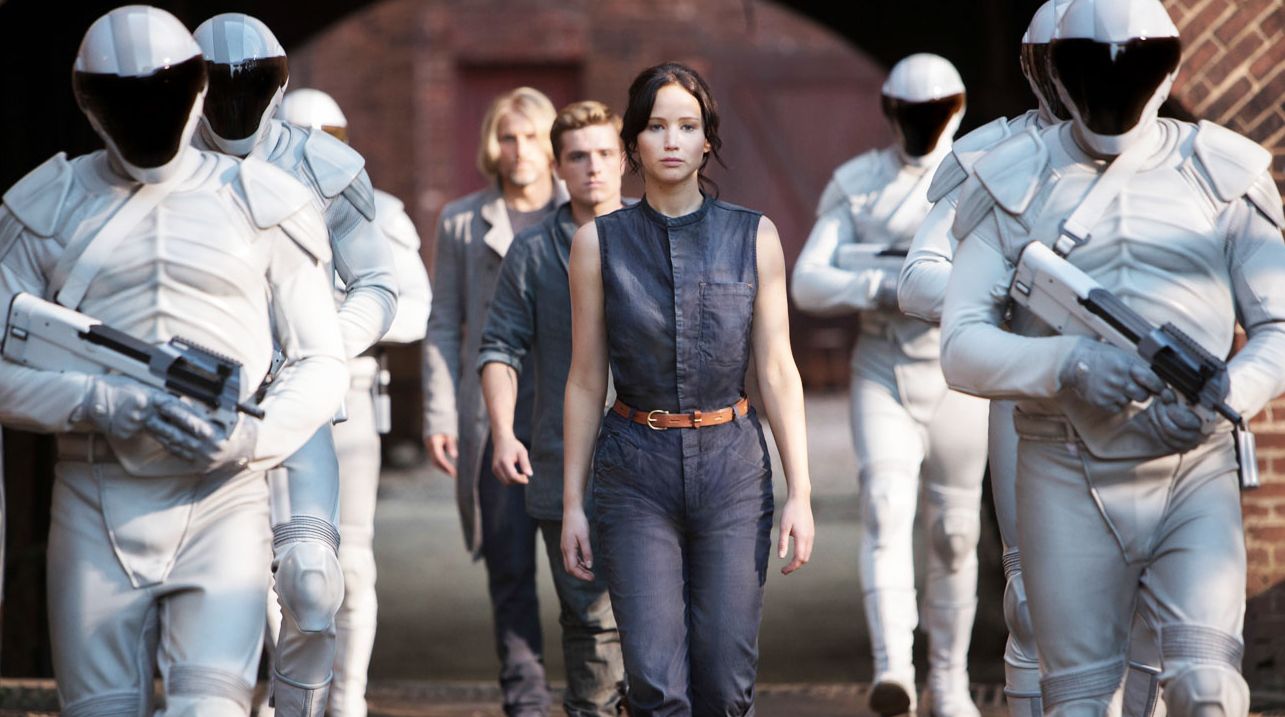 the hunger games: mockingjay, part 2 - press release
SANTA MONICA, Calif., February 6, 2015 – IMAX Corporation (NYSE: IMAX) and Lionsgate (NYSE: LGF), a premier next generation global content leader, today announced that The Hunger Games: Mockingjay – Part 2, the next installment of the global blockbuster Hunger Games franchise, will be digitally re-mastered into the immersive IMAX® format and released in IMAX® 3D theaters domestically for the film's November 20th rollout.
"I'm thrilled Mockingjay – Part 2 will be in IMAX theaters," said director Francis Lawrence. "Fans will now have the chance to see the film in any format they want, which is exciting; we recently saw the 3-D version of Mockingjay – Part 1 before its release in China, and the new level of immersion was really fantastic."
"It's exciting to be back in The Hunger Games world and once again team up with our partners at Lionsgate, director Francis Lawrence and producers Nina Jacobson and Jon Kilik on what we believe will be a thrilling, action-packed finale to this blockbuster franchise," said Greg Foster, Senior Executive Vice President, IMAX Corp. and CEO of IMAX Entertainment. "The fan enthusiasm and cultural impact that this series has generated has been truly remarkable and we are thrilled to offer audiences the opportunity to experience the last chapter in IMAX 3D."
The IMAX® 3D version of The Hunger Games: Mockingjay – Part 2 will be digitally re-mastered into the image and sound quality of The IMAX Experience® with proprietary IMAX® DMR (Digital Re-mastering) technology. The crystal-clear images, coupled with IMAX's customized theatre geometry and powerful digital audio, create a unique environment that will make audiences feel as if they are in the movie.
The blockbuster Hunger Games franchise has taken audiences by storm around the world, grossing more than $2.2 billion at the global box office, and it was the #1 movie of the year two years in a row domestically. The Hunger Games: Mockingjay – Part 2 now brings the franchise to its powerful fourth chapter in which Katniss Everdeen (Jennifer Lawrence) now fully realizes the stakes are no longer just for survival — they are for the future.
With the nation of Panem in a full scale war, Katniss confronts President Snow (Donald Sutherland) in the final showdown. Teamed with a group of her closest friends – including Gale (Liam Hemsworth), Finnick (Sam Claflin), and Peeta (Josh Hutcherson) – Katniss goes off on a mission with the unit from District 13 as they risk their lives to stage an assassination attempt on President Snow who has become increasingly obsessed with destroying her. The mortal traps, enemies, and moral choices that await Katniss will challenge her more than any arena she faced in The Hunger Games.
The Hunger Games: Mockingjay – Part 2 is directed by Francis Lawrence from a screenplay by Peter Craig and Danny Strong and features an acclaimed cast including Academy Award®-winner Jennifer Lawrence, Josh Hutcherson, Liam Hemsworth, Woody Harrelson, Elizabeth Banks, Philip Seymour Hoffman, Jeffrey Wright, Willow Shields, Sam Claflin, Jena Malone with Stanley Tucci and Donald Sutherland reprising their original roles from The Hunger Games and The Hunger Games: Catching Fire. The impressive lineup is joined by The Hunger Games: Mockingjay – Part 1 co-stars five-time Academy Award®-nominee Julianne Moore, Mahershala Ali, Natalie Dormer, Wes Chatham, Elden Henson and Evan Ross.