Wonder Woman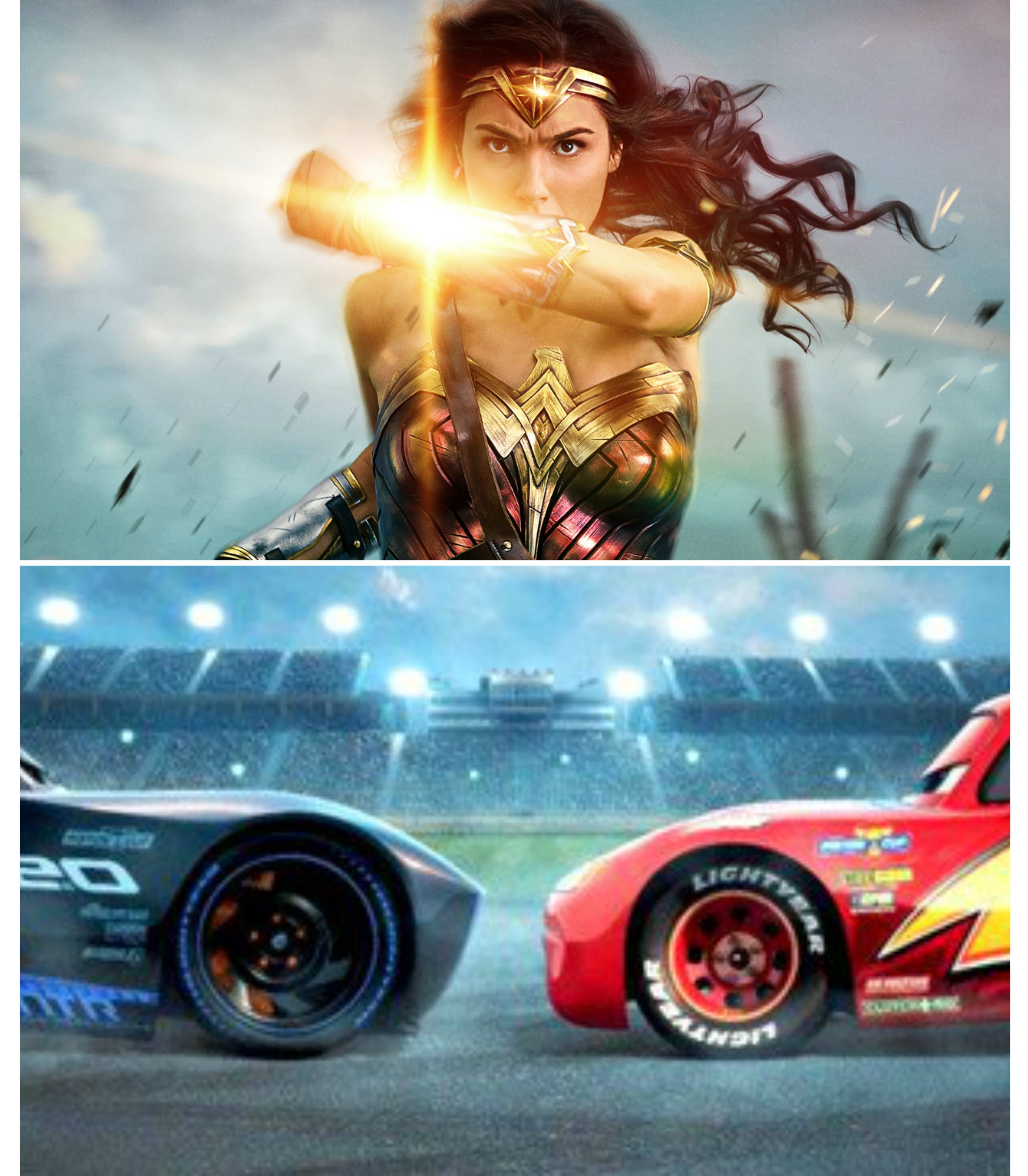 The North American box office saw a few surprises for the weekend of June 16-18. Of the slate of debut releases, Disney-Pixar's 'Cars 3' was one of three new films to crack the top five and took the top spot from reigning champ 'Wonder Woman' with an estimated $53.5 million in 4,256 theaters. While it was enough to finish number one, 'Cars 3' did not perform close to its predecessors debut releases - 'Cars' $60 million in 3,985 theaters, and 'Cars 2' $66 million in 4,115 theaters - and with no direct competition (until Despicable Me 3 on June 30).
Of the weekend's biggest surprises, Sony's much anticipated 'Rough Night' starring Kate McKinnon and Scarlet Johansson grossed $8 million and finished behind 'Pirates of the Caribbean: Dead Men Tell No Tales' (#6) at #7. Lionsgate/Summit's Tupac Shakur biopic 'All Eyez On Me' opened at #3 with a respectable $27 million and Entertainment Studios horror-thriller '47 Meters Down' opened at #5 with $11.5 million.
Despite falling to #2, 'Wonder Woman' continues to hold strong dropping just 30% grossing $40 million putting it's worldwide gross at a whopping $571 million, which by mid-week, should exceed $600 million making 'Wonder Woman' the highest grossing female directed live-action film of all time surpassing 'Mama Mia' ($609 million).
As expected, Tom Cruise's 'The Mummy' dropped 56% to finish #4 grossing just $13.9 million. Not a good sign with the release of 'Transformers: The Last Knight' next weekend.
Source: Box Office Mojo