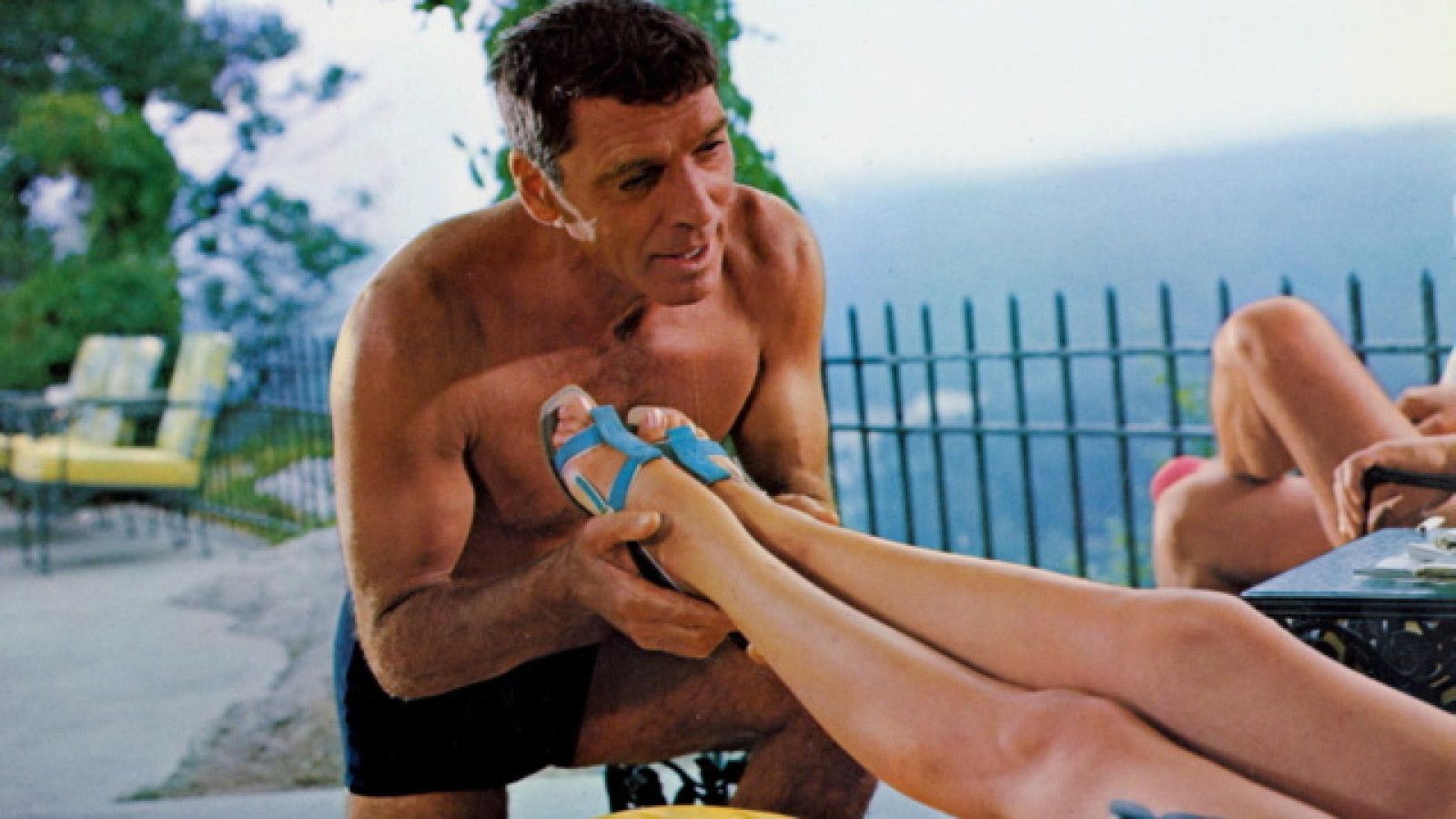 'The Swimmer' (1968) Review

LisaOConnor4 'When you talk about "The Swimmer" will you talk about yourself?'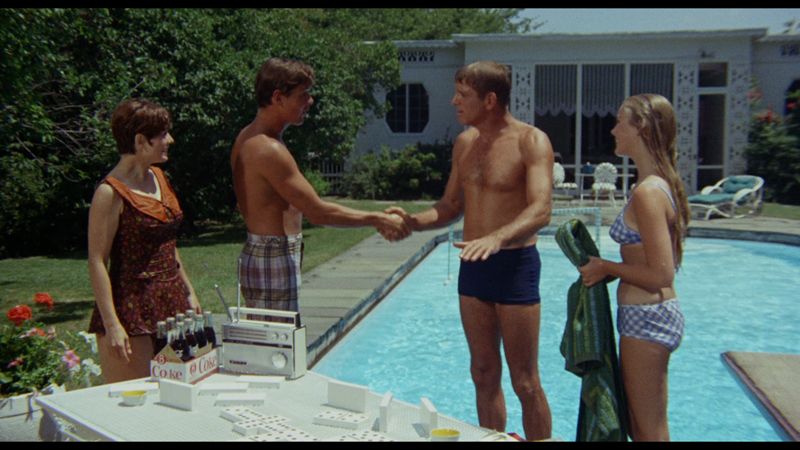 American Dream
This rhetorical question became the slogan for this stylised piece that scrutinises the American Dream. Burt Lancaster plays Ned who drops in on friends in a suburb of New York City, while they lounge, decadently, around their swimming pool. The scene is one of high society camaraderie … Suntans reflect expensive holidays or time to idle in the New York heat. A poolside drinks trolley glistens in the afternoon sun. Ned announces his arrival by launching into the pool and breaking the stillness of the crystalline water. He is greeted like an old friend, with a hint of flirtation from the females. Looking across the valley, he notices that friends' private pools form a 'river' to his house.
'I'm swimming home!' he calls out as he leaves, with the intention of swimming a length in each pool until arriving home.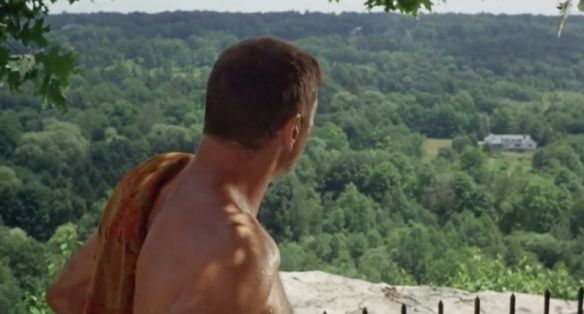 New York Suburbia
Directed by Frank Perry, this surreal comment on society bends conventional rules of storytelling. Each encounter on his way home telling a story, Ned's journey is a metaphor for his life. The contrast between the shiny glitz of New York suburbia and the manner in which he is treated at times, is discomfiting. The pools, despite being a focal point in many houses, are merely symbols of self-gratifying opulence; only Ned makes use of these badges of wealth, inviting curiosity and surprise from others, on diving into their hitherto glassy pools. Increasingly desperate for affection, he persuades the young Julie (Janet Landgard), to join him. This section is a vehicle for some overuse of cinematography typical for its time (1968). However, one cannot deny the pleasing aesthetics, as we are treated to Lancaster's tanned torso and Landgard's girl-next-door appeal, slowed right down to be savoured, even if it is procrastinated. Blurriness in the woodland between houses contrasts with the sharpness of the pool scenes and Ned's growing confusion is reflected in a scene on a busy road, which he struggles to cross. Classic tones provide soft, background music with a hint of 1960s pop for livelier scenes.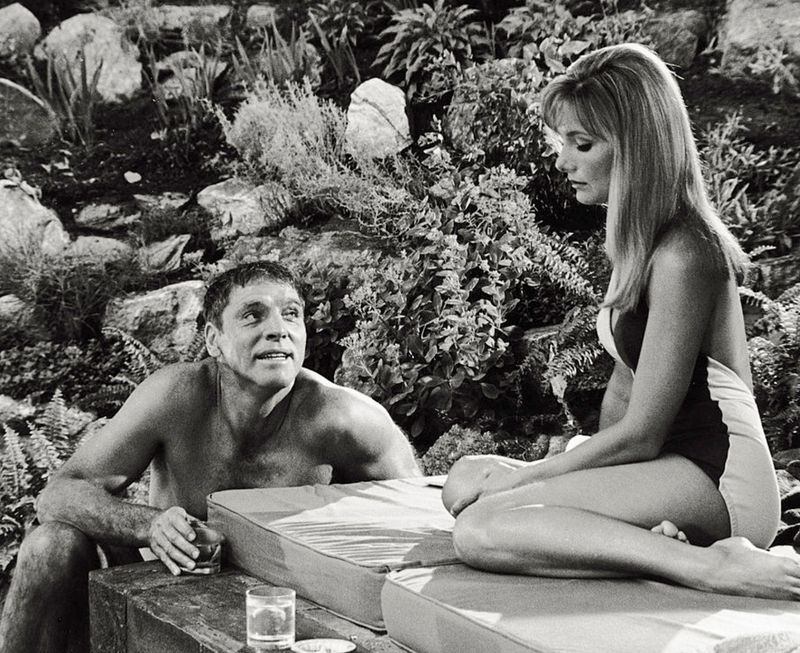 Cheeky Yet Pitiful
Ned cuts a lonesome figure, running a gamut of emotions from cheeky buoyancy to pitiful neediness. Lancaster's range, as his character reinvents himself from house to house depending on the reception, is admirable. Particularly touching is the scene with the young son of friends. Home alone, he shows Ned a drained pool with only dead leaves within and explains that it was drained because of his lack of swimming ability. Ned pretends to swim across the pool, with the boy alongside, giving him a sense of achievement as it is the first time he has 'swum' a length. They are kindred souls, sharing acute loneliness and the interaction Ned experiences with him is the warmest and most genuine of all.
There is a bizarreness about this movie which raises questions both about the plot and themes arising from it, but as the saying goes:
'The audience would rather be confused than bored.'