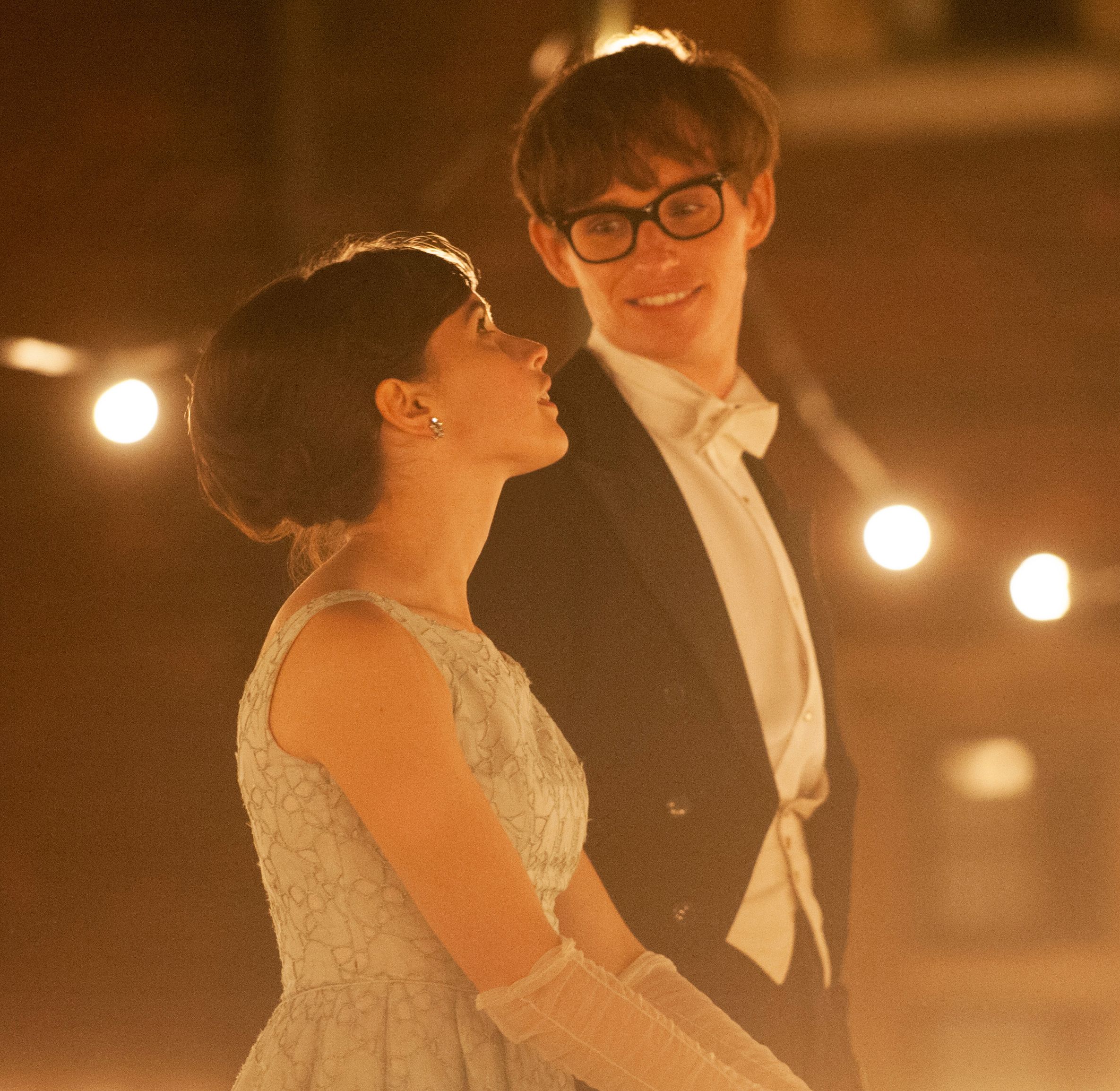 The Theory of Everything is an honest depiction of the celebrated scientist with a astounding performance at its core

JamesArthurArmstrong James Marsh's The Theory of Everything examines the life of celebrated scientist Stephen Hawking. It's a tale that blends heartache with joy and determination with hardship.
Eddie Redmayne plays Hawking, who enrolled as a graduate student at Cambridge. During this time, Hawking established himself as one of the leading minds of his generation. At the same time, Hawking began to win the heart of Jane (Felicity Jones), who would later become his wife. Shortly after one of his earliest breakthroughs, Hawking tripped over in a residential hall in the grounds of Cambridge University. After being throughly examined by doctors, he is diagnosed with ALS. This disease would eventually lead to Hawking becoming less able to control his own body.
a poetic and intimate demeanour
With the loyal Jane by his side, they both fall deeply in love and before too long, they are married and starting a family. In an earlier scene, Hawking is carried by a fellow friend at Cambridge up some steps. Whilst carrying him, his friends asks, "Does your disease affect, you know, everything?" Hawking, who's speech has deteriorated, mumbles, "Different system." Marsh allows Theory of Everything to show the effects of his disease in a sort of warts and all manner. But that honest approach still allows the movie to move in a poetic and intimate demeanour. At its core it's a movie of Hawking's genius, not a examination of his disability. However, as years go by, the movie picks up on Jane's frustration with how her life with Hawking has become. She asks for help, but Hawking rejects her requests. After a conversation with his father, Hawking grants Jane her wish and allows her to seek help in caring for him. At one point in their marriage, together, they defy impossible odds, breaking new ground in medicine and science, and achieving more than they could ever have dreamed. But years of struggle began to take a toil on their marriage and we begin to see it unravel in front of us.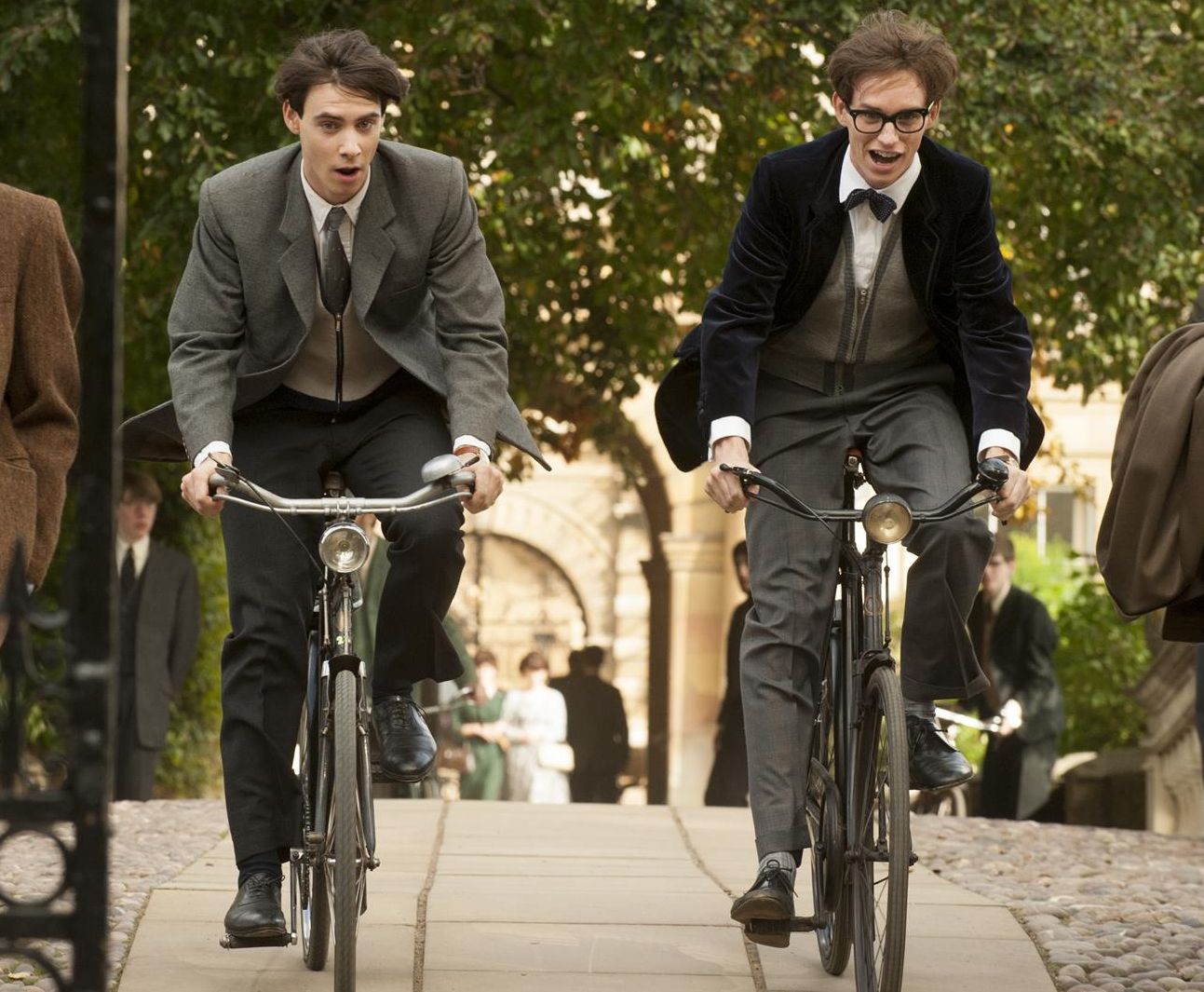 incredibly moving and eloquent
Eddie Redmayne is quite simply astonishing as Hawking. His performance is of the highest quality; perfectly rounded, incredibly moving and eloquent . It's a performance that can be likened to Daniel Day-Lewis' in My Left Foot. Albeit both portrayals differ, but their power engrosses us into the character. Redmayne's ability as an actor is on full display here. Playing a character such as Hawking could lead many actors to over-act certain situations. Redmayne, however, succeeds in not falling for that trick. He uses his eyebrows, his mouth, and facial expressions to build the performance up. Playing a character who has such little mobility never phases him. He never over suggests Hawking's disease nor does he play down his intellect and humour. It's a performance that'll earn him plenty of accolades, all of which are deserving.
The movie is based on Jane Wilde Hawking's 2007 memoir, Travelling to Infinity: My Life with Stephen. It was written by screenwriter Anthony McCarten, who does a grand job of allowing supporting characters to develop. Director Marsh creates an environment the actors are allowed to flourish in. Although the movie is a fairly standard against-all-odds biography and features some formulaic scenes, it's a movie that asks us questions regarding love and life, the same way Hawking asks of the universe.