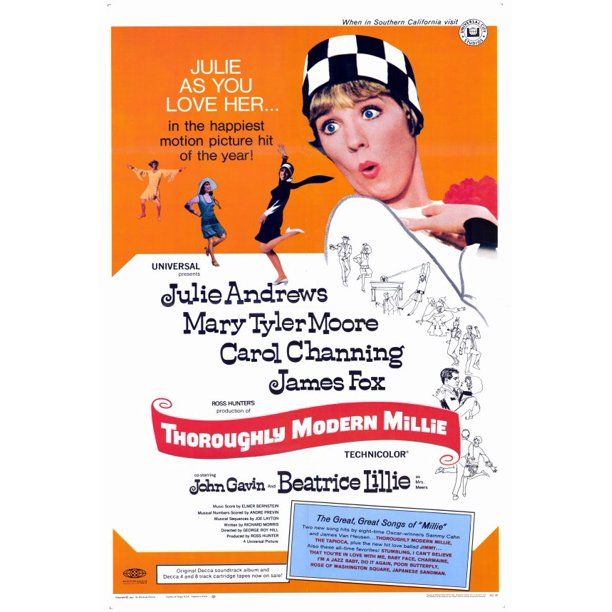 Thoroughly Modern Millie

LisaOConnor4 Millie (Julie Andrews) becomes thoroughly modern (for 1922) upon arriving in New York, donning a boyish crop, a flat chest and a flapper dress.
Emancipation for Women
Set two years after women won the vote in the US, Thoroughly Modern Millie was released in 1967, in a decade that saw further emancipation for women with the advent of the contraceptive pill. Calling into question gender stereotyping, several decades before Disney gave us feisty princesses and camp demigods, there are few situations our leading lady can't handle.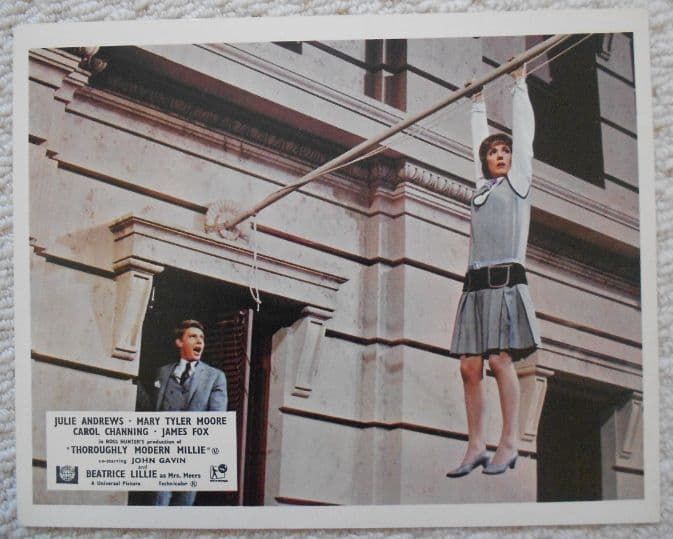 Shades of Shakespeare
Brimming with optimism and a naive take on equality, Millie announces to her date, Jimmy (James Fox):
"I'm your equal!
She chooses a boss to marry - Mr Graydon (John Gavin) - and the burst of a hallelujah chorus confirms Millie's immediate love for him and his chiselled jaw. But she fulfils her promise to become men's equal so completely, that her designated beau sees her as just that, indulging in man-to-man talks with her and nicknaming her 'John'. He falls for Millie's friend at Hotel Priscilla for Single Young Ladies, Miss Dorothy (Mary Tyler Moore), instead. Relocate to Illyria and voila! A Shakespearean play.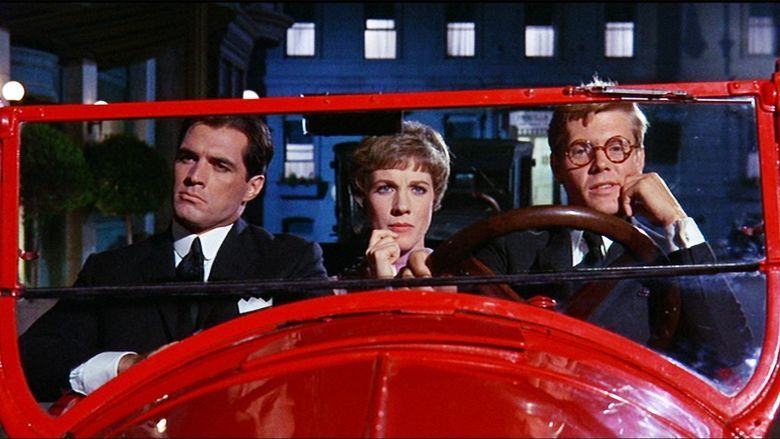 White Slavery
With a sub-plot of white slavery, Mrs Meers (Beatrice Lillie) is the wicked proprietor of Hotel Priscilla, with a sideline in kidnapping guests and selling them into the Chinese sex trade. Her failed attempts to render Miss Dorothy unconscious become farcically similar to those of Wile E. Coyote as the former seems as resistant to such attempts as the vacant doll permanently lying upon her bed.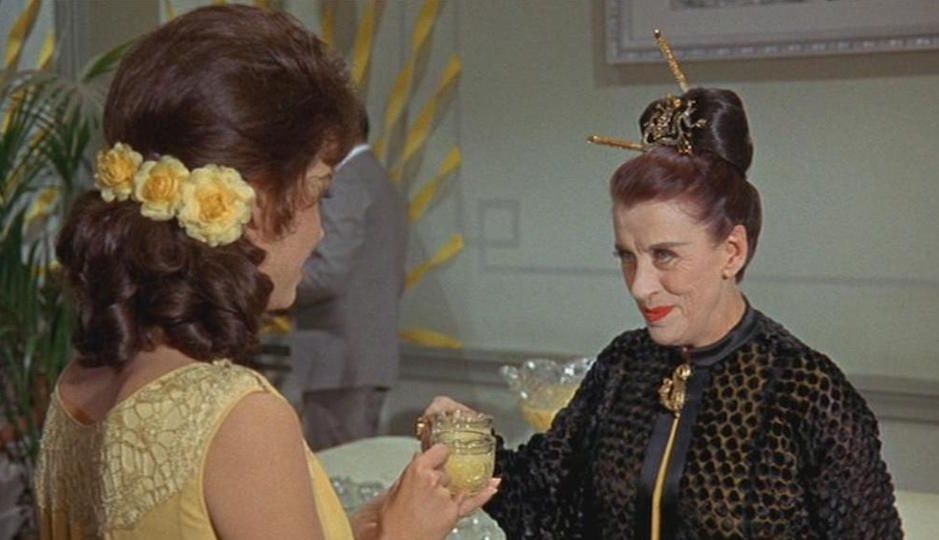 Comic Pastiche
Directed by George Roy Hill, this comic pastiche is Hollywood musical meets silent movie. Millie confides in us by engaging with the camera, followed by title boards revealing her thoughts, with some piano accompaniment typical of older movies. Her thoughts are as quirky as the temperamental lift in the hotel, which requires energetic tap dancing to operate and some of the best choreography in the film is presented from the gilt-edged cage of the hotel lift.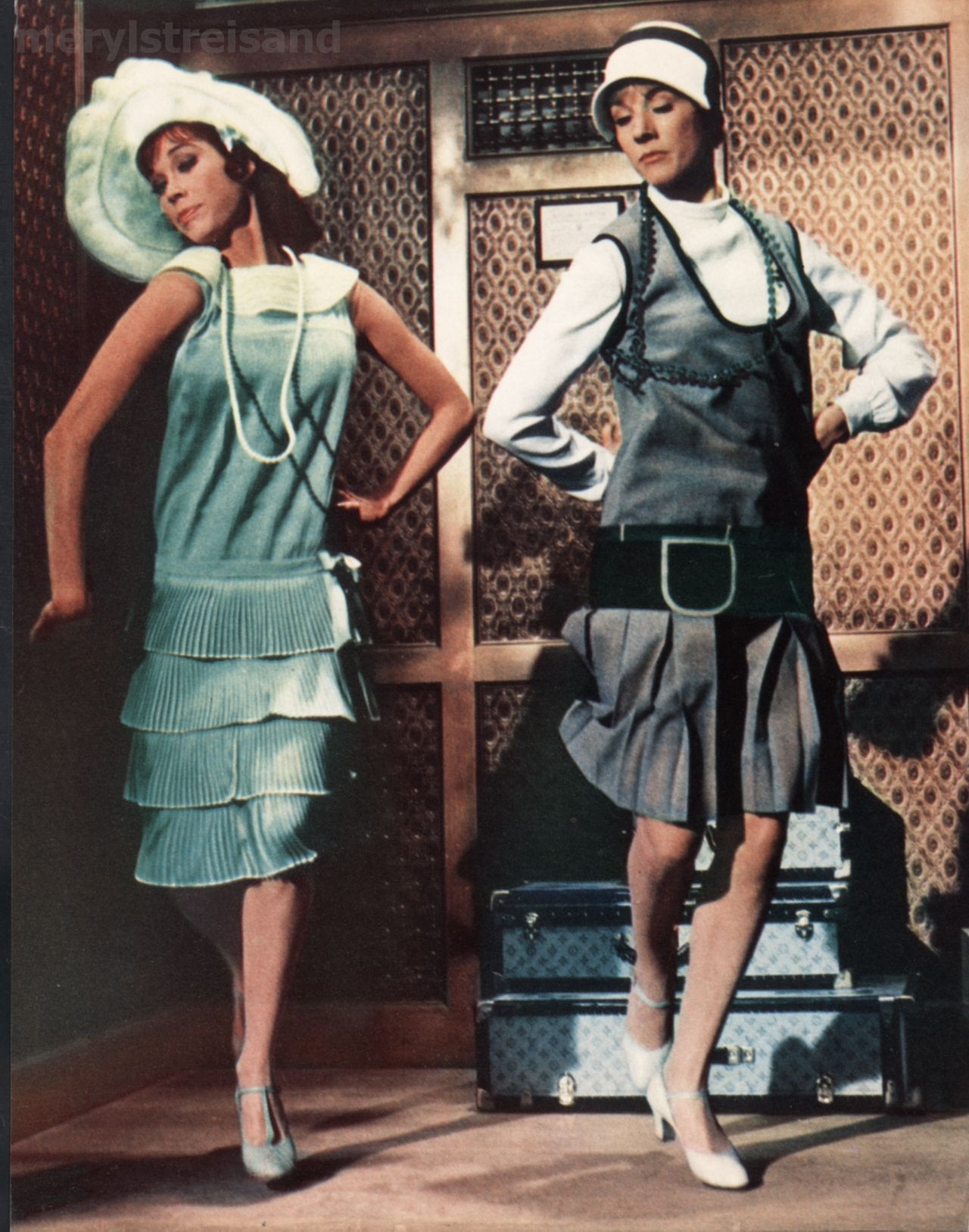 Perfect Cast
Andrews is 'practically perfect in every way'; acting, dancing and singing (even in Hebrew at one point) her way through the musical. Moore is as nice as Mom's apple pie as Miss Dorothy and both ladies polarise Lillie's Mrs Meers as the bumbling female antagonist. Fox is irresistible as the charismatic Jimmy, with his boy-next-door looks, while Gavin is little more than eye candy as the two-dimensional Mr Graydon. He is a live action Thunderbirds puppet and so there is little difference when he is the unfortunate recipient of a tranquilliser dart. Carol Channing plays the jazzy cameo role of Muzzy beautifully, if somewhat huskily.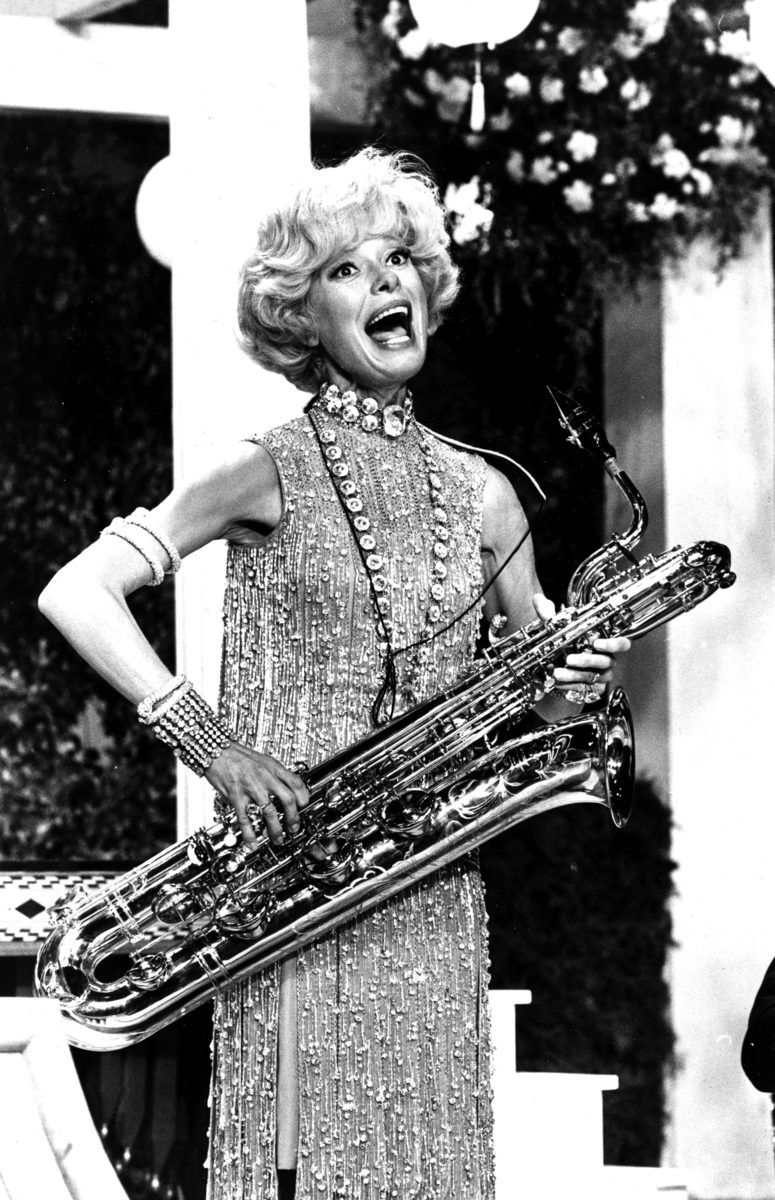 Sparkle
With some lengthy musical scenes packed with sparkle (and wonder, as you ask why they are there), it is difficult to choose a favourite. The scene outside Millie's office block is so long that it shouldn't be funny, but it is. Old-fashioned slapstick with subtle humour typical of today, it has stood the test of time. As has the whole movie, which, in many ways, is ahead of its time.