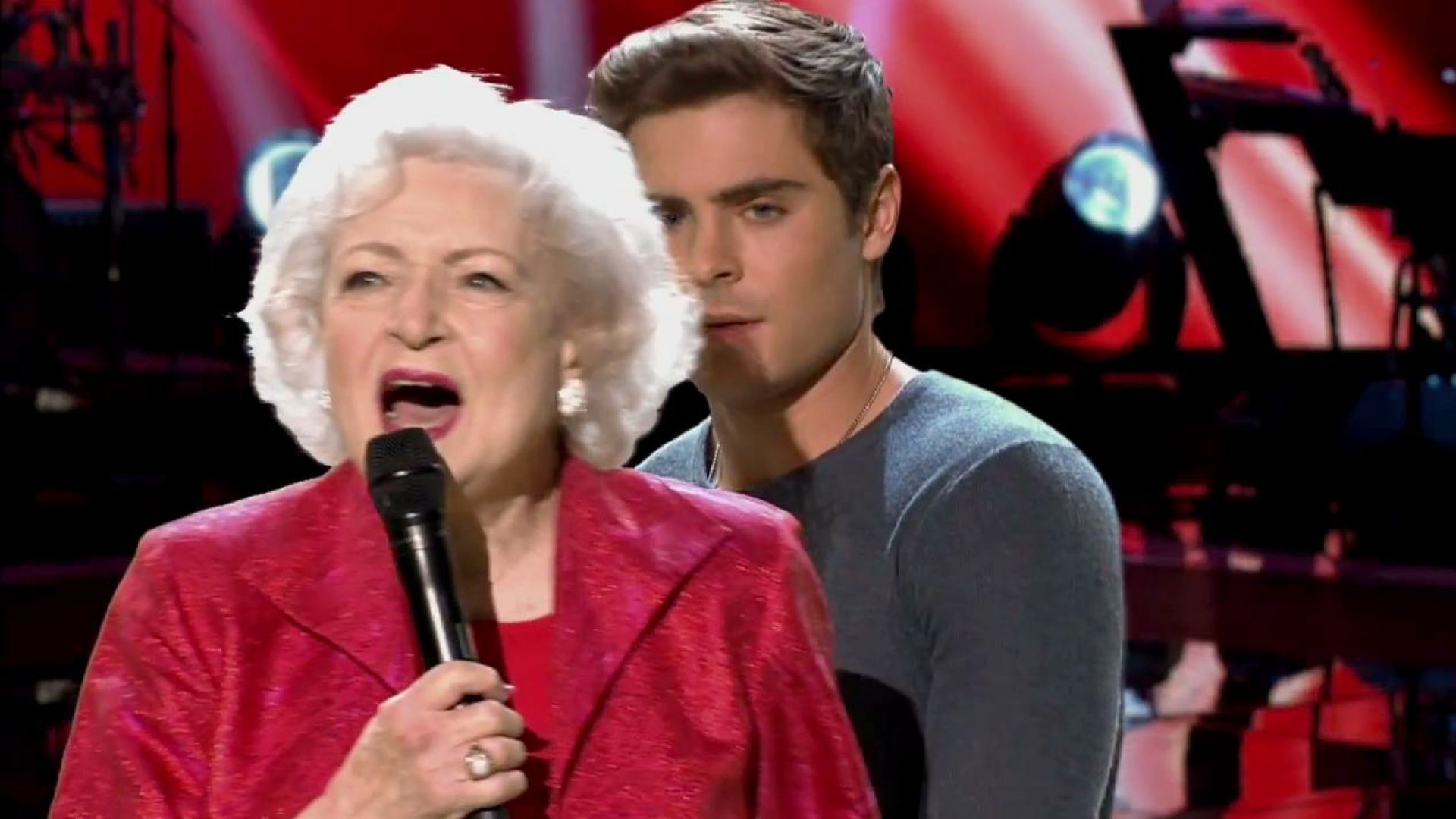 Betty White sings Let's Get it On on The Voice
Zac Efron and Betty White come on the TV hit show The Voice, by John de Mol.
Before we go to break, let's see if one of the stars of the new animated film The Lorax, has The Voice to make one of the chairs turn around.
Betty White: Let's get it on. Let's get it oooon.
She dances in front of Zac Efron.
The Lorax: Ha, that's amazing. Oh my goodness. I want you on my team.
Betty White: really!?
Zac Efron: Hey man, this is supposed to be my audition.
Oh, beat it kid. No one cares.
You seem like a nice kid, but clearly, we got our star.