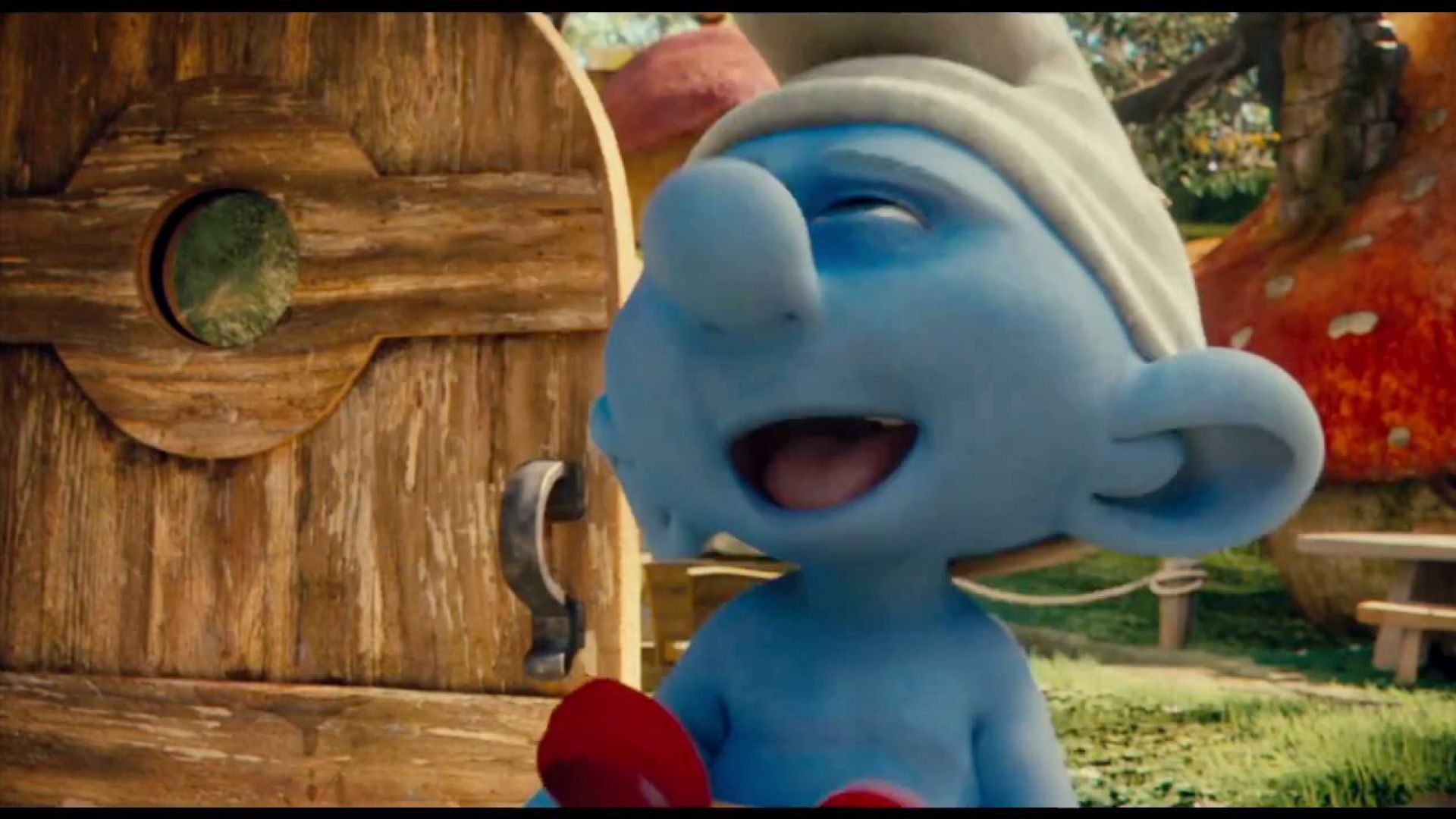 Clumsy introduces Smurf Village
I'm late for rehearsal. I'm so late.
In Smurf Village, each and every Smurf plays their own special part.
Wow!
Sorry Handy!
No problem Clumsy.
Which give the Smurfs a sense of harmony.
And tranquility.
Whether it's Handy Smurf. The Baker. Builder Smurf.
Hi Jokey!
Hi Clumsy!
Who's Clumsy now, huh?
What do you get when you cross a Smurf with a cow.
Blue cheese. Hahaha. I got you a present.
Oh, no thanks Jokey. I'm late for rehearsal.
But, wait I, BOOM! Hahaha.