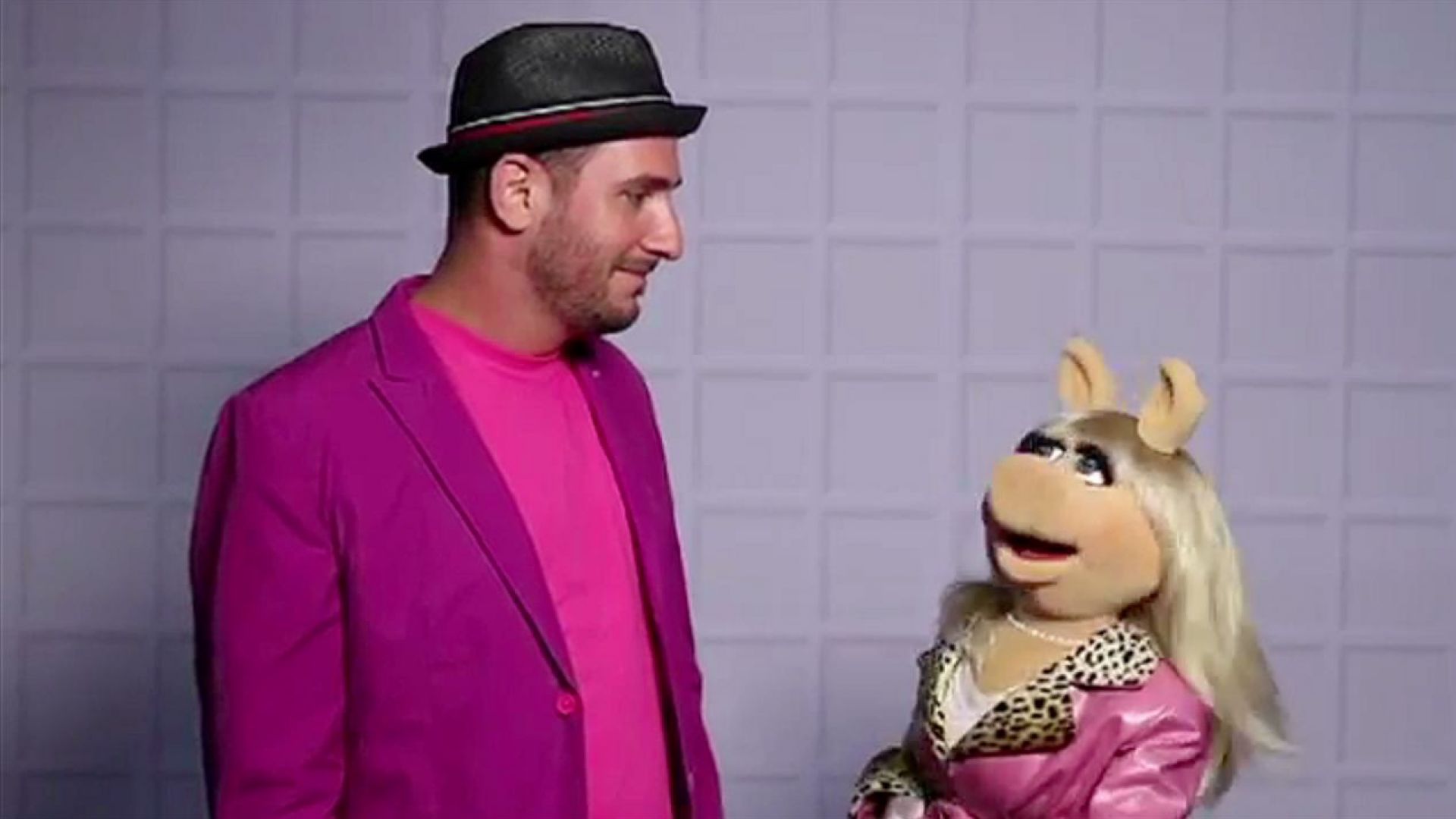 Damian Kulash, Miss Piggy and Dan Konopka on the Muppets OK Go music and videoclip
Hello, this is Kermit the Frog here, with my friends from OK Go, who've just done a wonderful version of the Muppets show theme song and welcome to the behind the scenes of the video!
Waldorf: So what is it we're doing here Damian?
Damian Kulash: it's behind the scenes. We're explaining the video.
Statler: if this is behind the scenes, I'd hate to so the video.
Dan Konopka: Do you have any idea what you're doing in this video?
Miss Piggy: What are we doing? Are we in your video?
Andy Ross and Tim Nordwind also talk about the Muppets video.