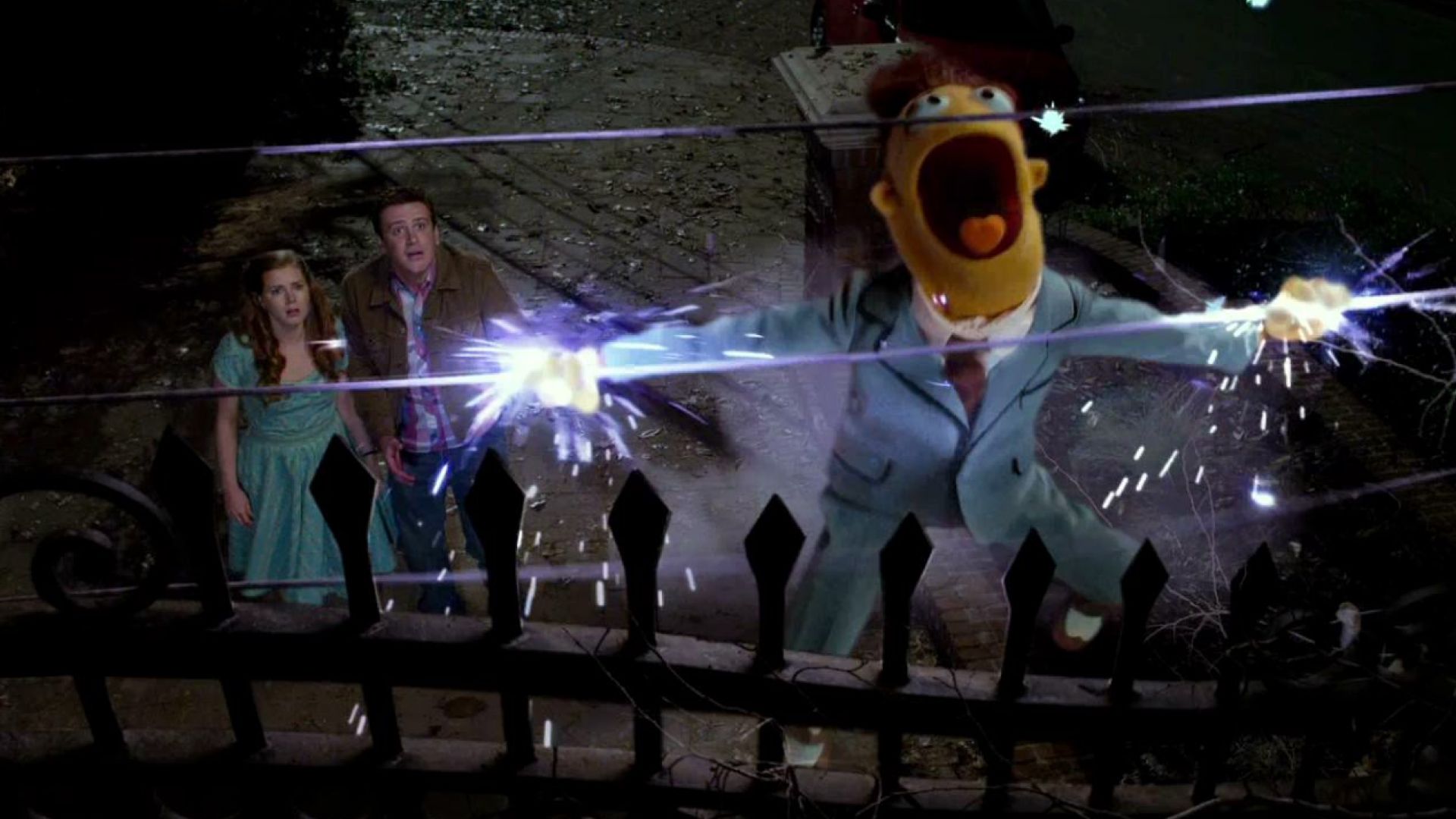 Jason Segel throws Walter onto an electric fence in The Muppets
Gary (Jason Segel): I don't see a doorbell. And the house looks empty.
Walter: Gary, throw me over.
What?
Gary, just throw me over already.
Okay.
Okay, here we go. One two three.
Gary breaks Walter's arms.
Mary (Amy Adams): Guys, I think that's an electric fence.
Mary, it's Kermit the Frog.
One, two, three!
Walter gets electrified on the fence.
It's an electric fence.
Yup.
Oh my gosh. Walter. Walter, buddy. Walter, can you hear me?
Throw me again.