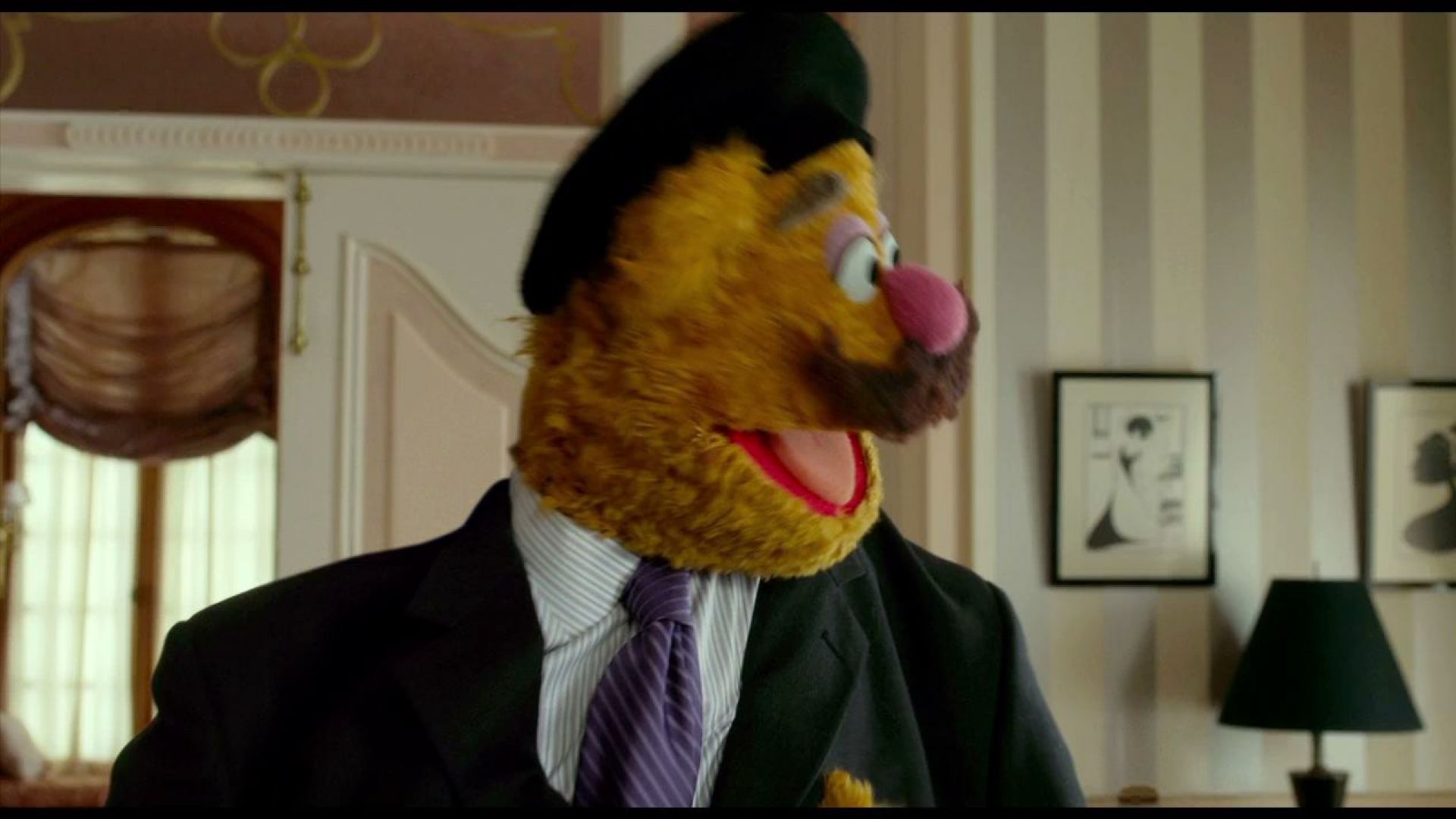 Miss Piggy slams her head on the table after falling for Muppet Man
The Muppets visit Miss Piggy in a disguise, sitting on top of each other in a suit.
Kermit: Remember, left foot, right foot.
Hello.
Miss Piggy: What the?
They bump into a lamp.
That one looked expensive.
You look familiar?
So do you.
Miss Piggy is eating donuts.
Please, have a seat.
Yes, we're going to have a seat now. No, no, don't sit down!
The Muppets fall down.
Miss Piggy slams her head onto the table.
I can't believe I fell for Muppetman.