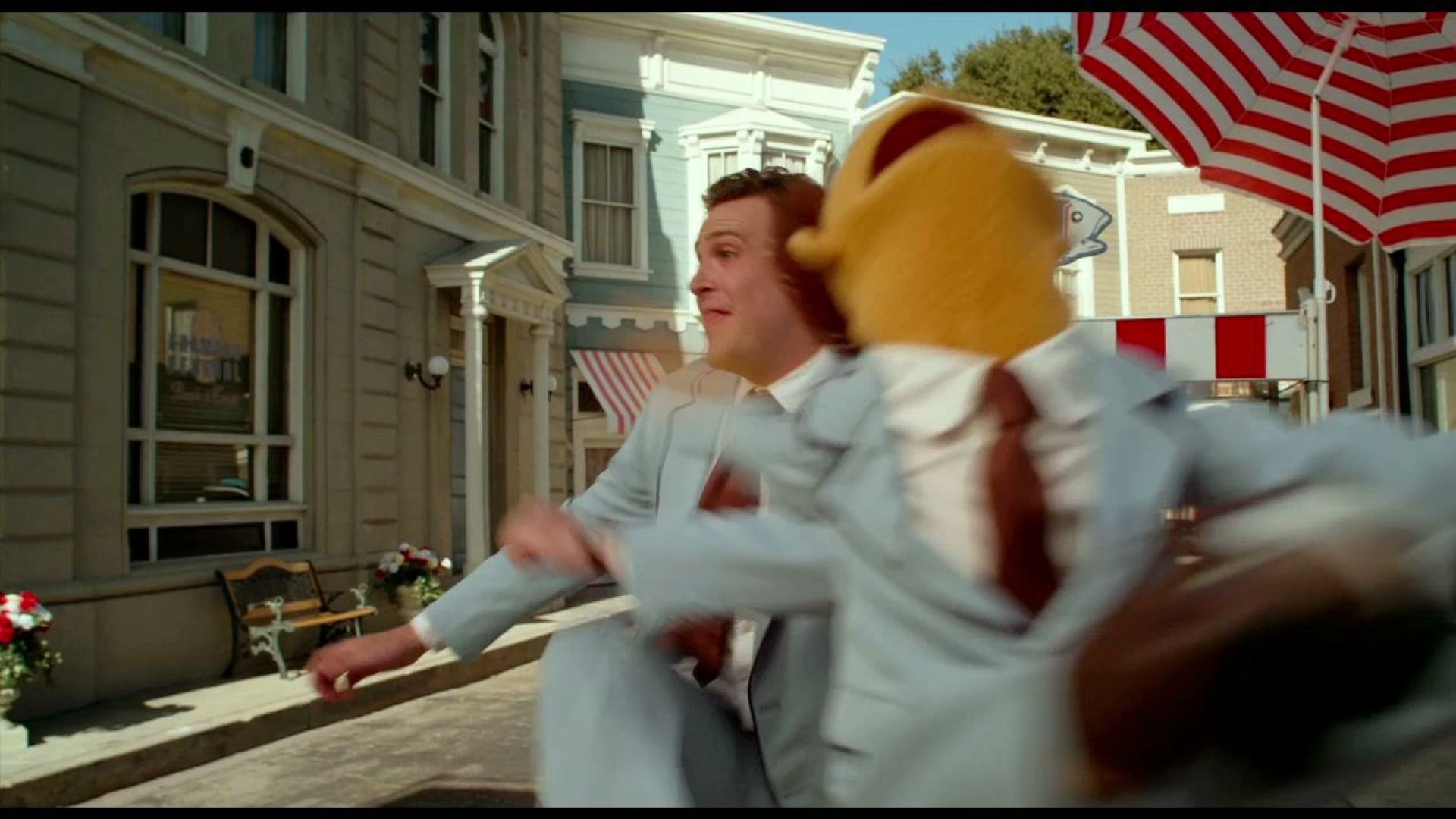 The Muppets sing Life's A Happy Song and Jason Segel kicks Walter off screen
I've got everything that I need right in front of me. Nothing's stopping me, nothing that I can't be with you right here next to me.

Life's a piece of cake with someone to give and someone to take.
Heavy cake!
Life's a piece of pie with someone to wash and someone to dry.
Life's an easy road, with someone beside you to share the load.

Life is full of highs. With someone to stir and someone to fry.

Life's a leg of lamb with someone there to lend a hand.

Life's a bunch of flowers with someone to while away the hours.

Life's a filet of fish, eh!
Yes it is!

Life's a happy song when there's someone by your side to sing along.