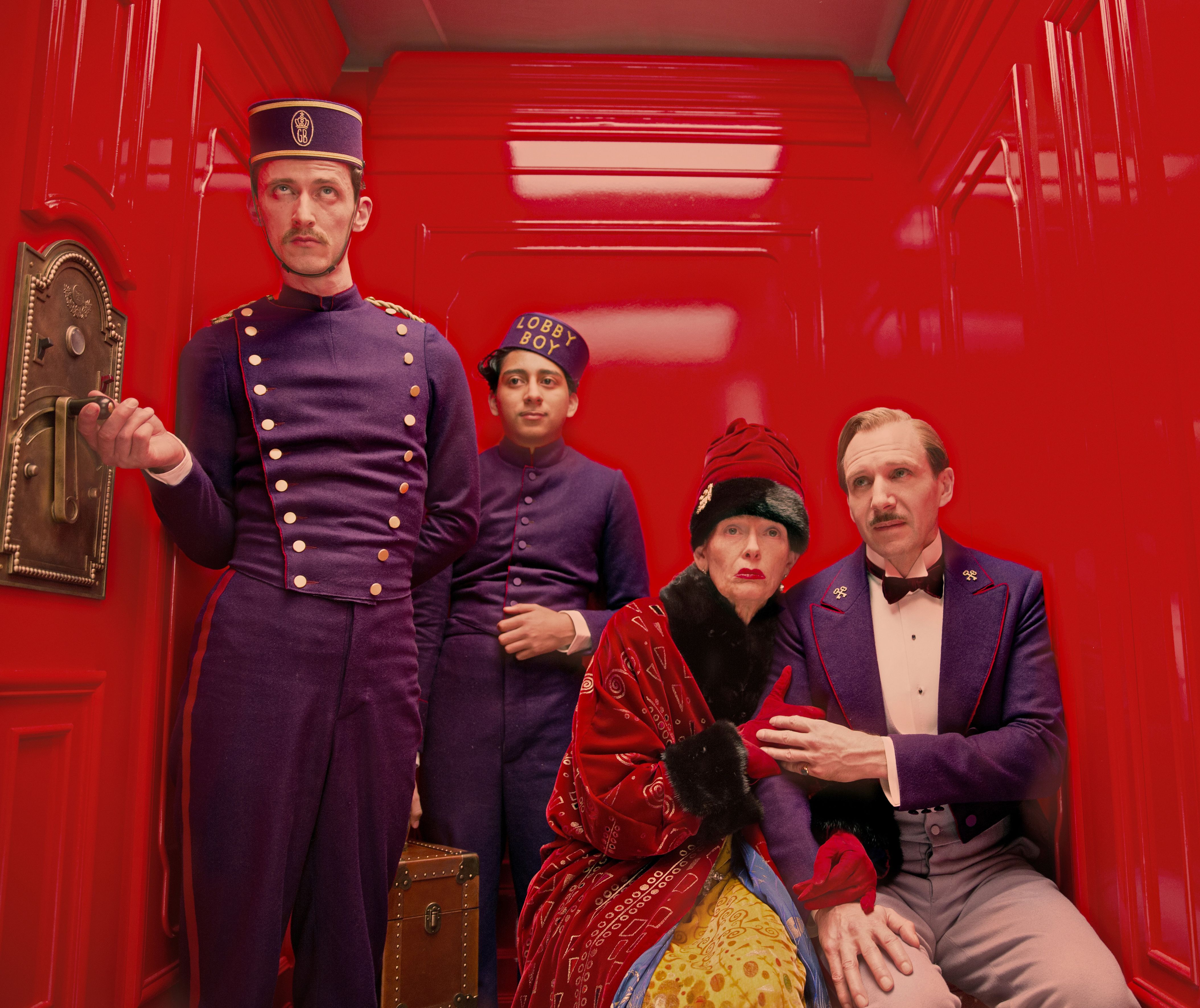 Wes Anderson's The Grand Budapest Hotel is a grand piece of fine art storytelling

JamesArthurArmstrong The Grand Budapest is as compelling and focussed as it is beautifully painted and crafted by one of the most astute storytellers around.
The film begins when a monument is visited by a girl, which is of the writer of the book, The Grand Budapest Hotel. In 1968, that author was motivated to write the book when he visited that hotel, located in the European country, once known as Zubrowska.

In 1968, the once beautiful hotel, has now fallen on hard times. The author (Jude Law) meets current owner, M. Zero Moustafa (F. Murray Abraham), who talks about the story of how he became the hotel's owner and why he still keeps this now weathered building open.
THE DEVOTED CONCIERGE
The story begins in 1932, when the hotel was in its golden time in history. A young Zero (Tony Revolori)— then lobby boy— like all the other hotel staff, was under the guidance of M. Gustave H (Ralph Fiennes). Gustave aimed to please, especially to the rich blonde women.
The story arc revolves around the rich Madame Celine Villeneuve Desgoffe-und-Taxis (Tilda Swinton)— better known as Mme. D. Her son Dmitri (Willem Dafoe), grabs at any easy opportunity to lay claim to her will of a valuable painting called "Boy with Apple." Unfortunately for Dimitri and the rest of the family, she has given the painting to Gustave H— but the mysterious conditions surrounding her death is still unknown. The blame has been pinned on Gustave H, and both him and lobby boy Zero escape with the painting and are on the run, all the while trying to clear Gustave's name.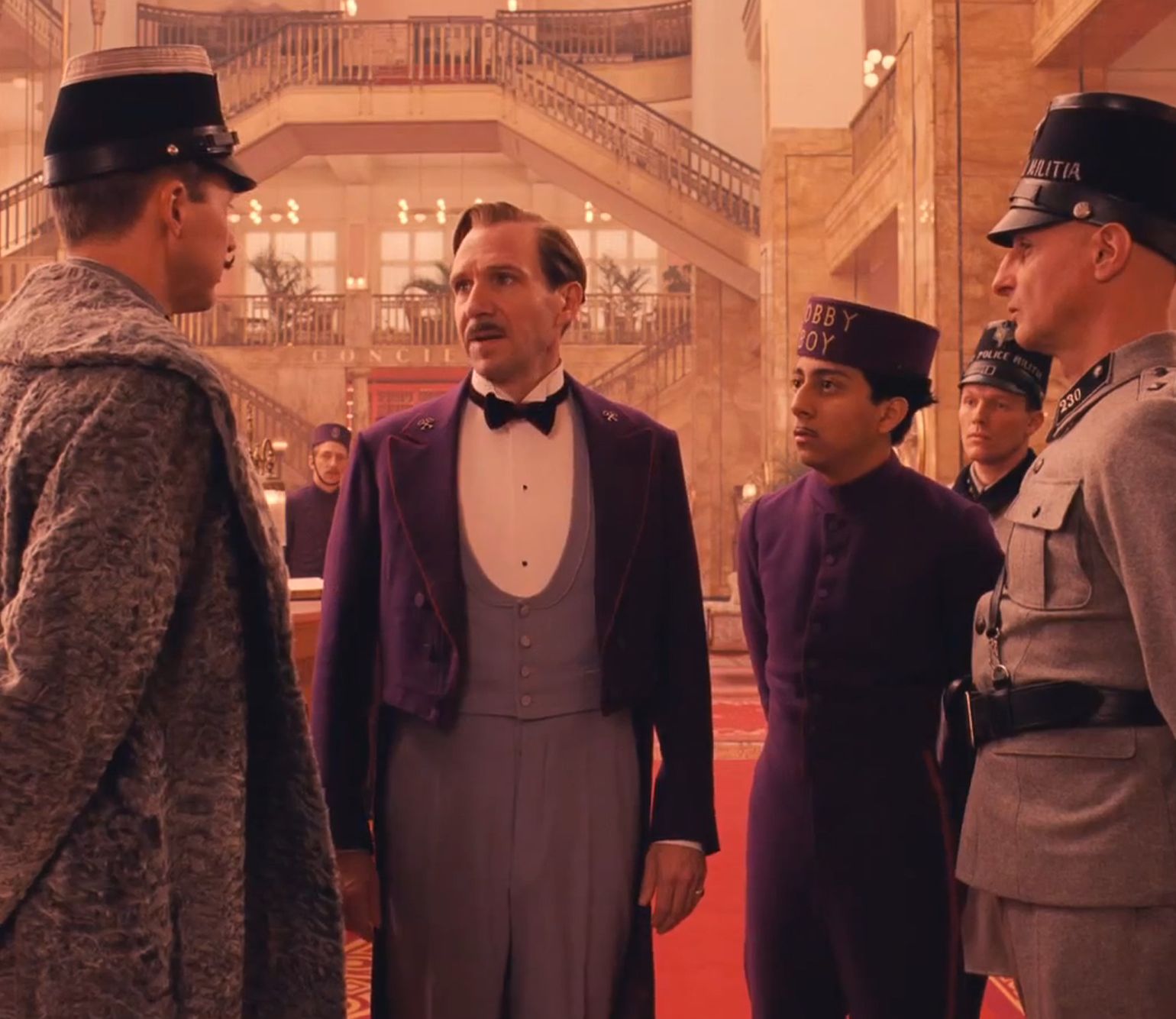 A LUSH AND FINELY TUNED TALE
Wes Anderson's The Grand Budapest Hotel is a lush and finely tuned tale of friendship, greed and crime. It's features an array of breathtaking cinematography so commonly associated with all Anderson's works. This perfectly constructed imagery only helps punctuate the stand-out performances from Ralph Fiennes and the gifted young, Tony Revolori.
The Grand Budapest Hotel once again features plenty of dry comedic moments that Anderson always manages to weave into his narratives. He has a sured sense of interlacing these superb doses of humour that never come across contrived or unnatural.
After the superbly alluring Moonrise Kingdom, Wes Anderson has harnessed all of his directorial prowess into this offering, which is as gracefully and magnificently cinematic as any art house film. From the start it is clear Anderson is now working from a more sophisticated narrative palette. The structure is impeccable, noting a huge sense of maturity in Anderson's craftsmanship. The Grand Budapest Hotel includes a stellar catalogue of his fancied muses, all lining up to bathe in the elegantly chimerical light that illuminates the world his odd-ball characters inhibit.