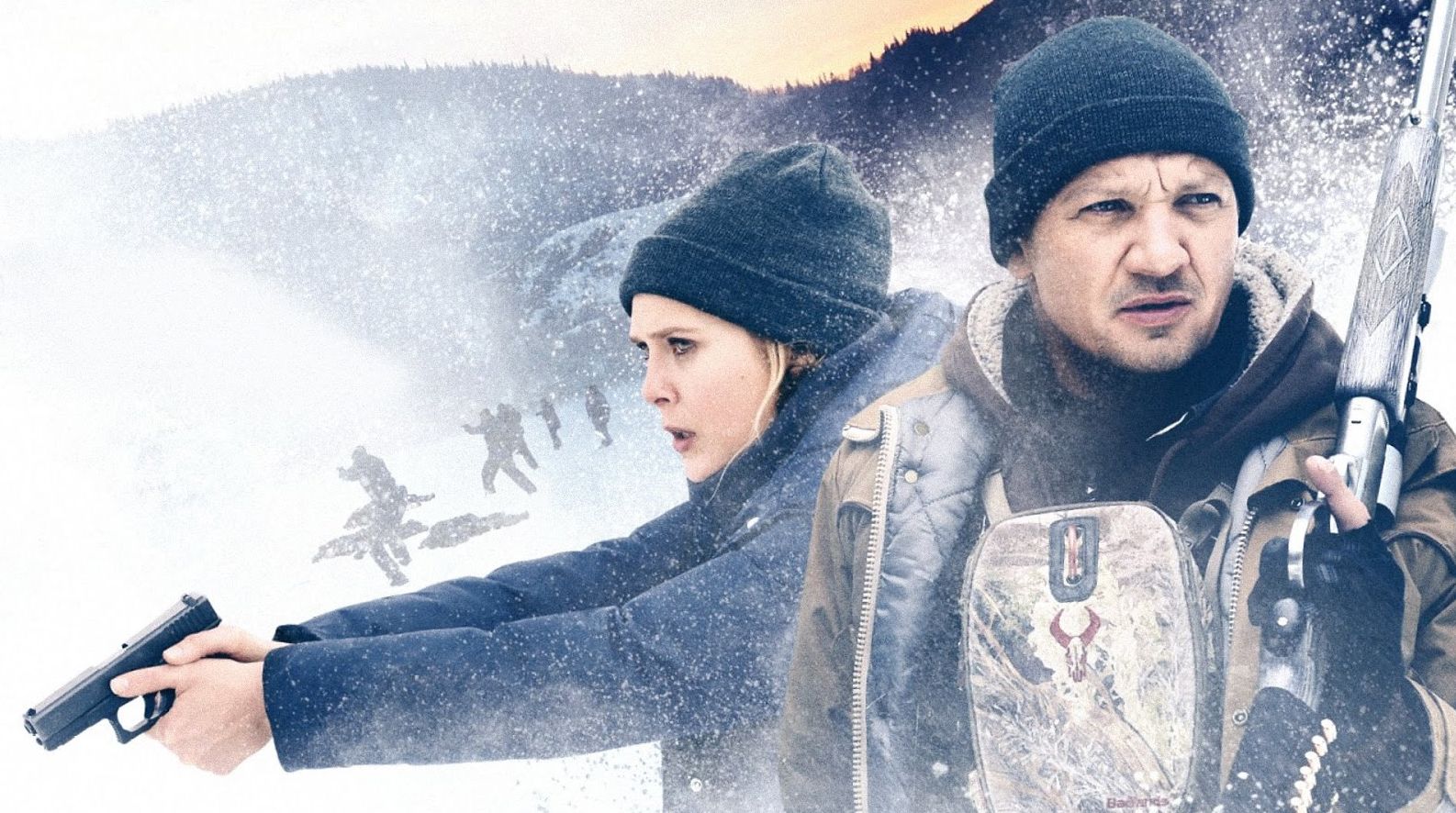 Wind River

DelaliBessa Critic Taylor Sheridan is quite the enthralling storyteller. His attraction and empathy with life on the peripheries of society continue with his latest film, Wind River. After only playing scribe to the chilling Sicario and the gritty Hell or High Water, Sheridan is in the director's chair for the second time in his career overseeing thriller with western tendencies set on a bleak Wyoming Indian reservation.
Wind River is very much a film about neglect and the evil it brews. In Sheridan's two previous films with similar themes, the political dimensions are clear to see, but here, there is the added layer of a certain neglect as pertaining to gender. The film's opening has a barefooted girl, Natalie, with a bloodied forehead running across a snowy plain. There is a gloomy voice-over indicating her portion is a death foretold, by herself, it seems. The next day, hunter and tracker, Cory Lambert (Jeremy Renner) discovers her body. The FBI sends a green agent, Jane Banner (Elizabeth Olsen) to the reservation Natalie was found on and the deceased is said to have choked on her own blood – just a piece of the puzzle Lambert joins her to solve.
Sheridan has a fine handle on harnessing tone. On top of an atmosphere laden with grief, there is this purgatorial feel to the setting, in a manner you could liken to Sicario especially. The Wind River reservation has chewed up its inhabitants and spat them out. Yet they persist and Sheridan has a simple, yet very human answer as to why. The area is beautifully shot, giving a sense of purity to the wide snowy landscapes and there is some warmth garnered from the sense of community. But all this is overwhelmed by the impoverished and gritty feel of an area well accustomed to a history of abandonment.
The strong sense of setting sort of compensates for a sub-par mystery. Sheridan seems more interested in enforcing certain metaphors having to do with wolves and sheep and the entities in between. Part of Lambert's job is to basically protect livestock from predatory wildlife and the secondary layer to this job will not be lost on us. Wind River would have benefited from serving a slow-burning mystery. The film runs at about 100 minutes and wastes little screen time but it rarely stops to ask certain key questions. The prey and predator parallel becomes clear at the end of the film, however the thoughtfulness that would have asked what really our victim was running from in that striking opening is missing.
I did find added layers of neglect in this film interesting enough. Some things like an under-resourced police force and a sense of resignation are all too familiar for someone who lives in the third world. Also curious was Banner's frustration with the disquieting disconnect between the deceased being violated sexually and here cause of death, mostly for official purposes. At this point, we feel the reality of Wind River weighing on Banner and it's a journey Sheridan understands she has to make on her own. Lambert may be her guide, but Banner isn't laid out like the cute lambs we see early under the stoic tracker's watchful eye. In some of the film's critical moments, she's on her own, and like a certain Emily Blunt character we've met before.
There are definitely similarities between Olsen's Banner and Blunt's Kate Macer in Sicario given the two function as audience surrogates. They are venturing into harsh new territory for the first time but Sicario takes us into a world with maimed and decapitated corpses hanging bloodied from bridges, fused chillingly into the mundane. It's easy to be haunted and horrified by the Juarez in Sicario but the reservation we spend time in, aside from the visuals, isn't as arresting. As I write this, I think about snow, if long for the silence and there was something warming about a den of lions we encounter – nothing that feels like a gut punch. I live in a country in reverse so the insight here is minimal.
Wind River retreats into a black versus white showdown in the final act, where the film most resembles a traditional western. It's impressively tense, building expertly into one of the film's few eruptions of violence. We spend minimal time thinking about grief as we catch a glimpse of the impact of the loss of the murdered girl on her family. Her inconsolable faceless mother is cutting herself to Banner's utter shock and her father, played by Gil Birmingham, just wants Renner's Lambert to make sure the perpetrator does not have the luxury of a prison sentence.
This brings me to the question of casting. Renner, who has tremendous depth to work with, is great here. He came across unexplained evil years before and it's left a hole in him. His embedding himself in this investigation is in hope that it would temporarily fill that hole via some proxy vengeance. Lambert prefers the hole remains. It makes him feel more human and I understood that. That said, I had this lingering feeling that Wind River would have been more impactful and sincere with an actual Native American in the lead instead of conjuring up an unlikely victim, however convincing, of this harsh society on the fringes. Birmingham was right there for us. And yes, it's a bit naïve of me because we all know how scripts get greenlit.
Having Renner as the hero of this story is kind of Sheridan's way of assigning responsibility. Like a traditional western, there is a strong sense of morality and the film seems to come from a place of strong conviction. Wind River is noble and haunted, like its protagonist. It has a great sense of setting and comes close to that upper echelon of hard-edged thrillers. There are some bumps in the road but when it's all said and done, it will be one of the noteworthy crime thrillers of 2017.
-