Wonder Woman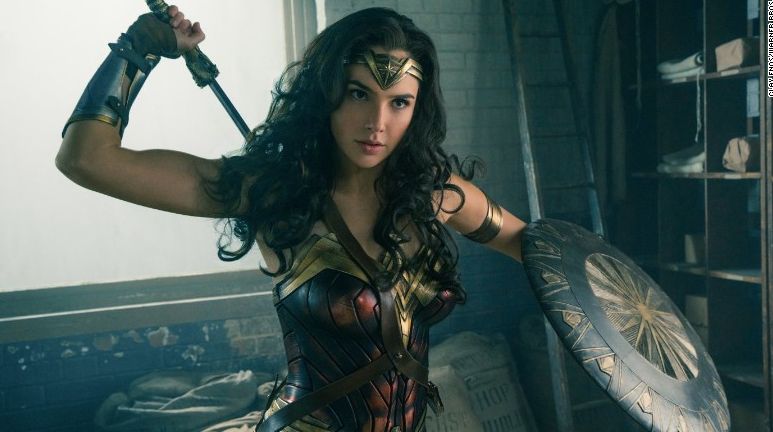 Warner Bros. and DC Entertainment's "Wonder Woman," crushed its weekend competition bringing in an estimated $57.2 million at the North American box office. That's only a drop of 45% from last weekend's $103 million record-breaking opening.
"The Mummy" reboot, starring Tom Cruise, opened to just $32.2 million to place No. 2 in North America, which is not a considerable gross when looking at its $125 million production cost not including Universal's marketing push. Outside of the U.S., "The Mummy" still grossed $141 million overseas which marks Cruise's top foreign opening to date. It remains to be seen just how much a drop off "Mummy" will see with next week's release of Disney Pixar's "Cars 3" and Sony Picture Entertainment's "Rough Night".
Rounding out the top 5 are "Captain Underpants: The First Epic Movie" at $12.3 million, "Pirates of the Caribbean: Dead Men Tell No Tales" at $10.7 million, and "Guardians of the Galaxy Vol. 2" ($6.2 million) barely edging out A24's psychological thriller, "It Comes At Night" ($6 million) by a narrow margin.
Based on next week's releases, I wouldn't be shocked to see "Wonder Woman" retain its position or fall down to #2. We shall see!
src: Box Office Mojo