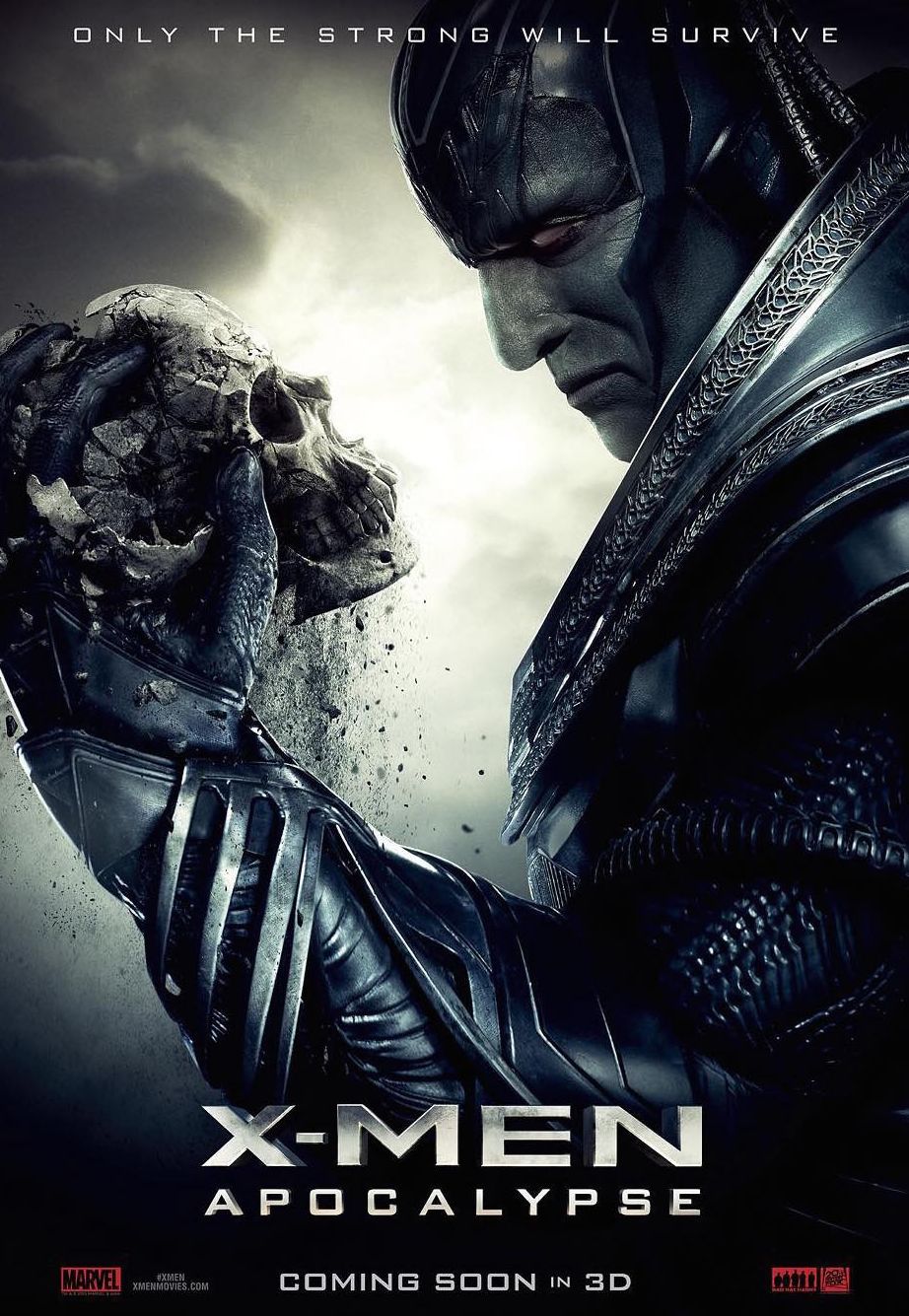 X-MEN: APOCALYPSE (Spoiler Free Review)

filmgob YouTube.com/FilmGob
X-Men: Apocalypse is another fine chapter in a franchise that director Bryan Singer brilliantly set up in 2000, and returned to with the excellent Days of Future Past in 2014. Yes, it may be a CGI-heavy action-adventure but it's bold, effortlessly mixing action, characterisation, social commentary and mythology that we have come to expect from this saga.
With the emergence of the world's first mutant, Apocalypse, the X-Men must unite to defeat his extinction level plan. Set in the 1980s – several years after the events in Days Of Future Past that revealed the existence of mutants to the world – we find Professor Charles Xavier (James McAvoy) continuing with his School For Gifted Youngsters, as he welcomes new students (Sophie Turner's Jean Grey, Tye Sheridan's Cyclops, and Kodi Smit-McPhee's Nightcrawler) who are coming to terms with their powers. Mystique (Jennifer Lawrence) is still conflicted as she seeks out other mutants, while Magneto (Michael Fassbender) is hiding in Poland with his wife and child. Soon, however, Apocalypse (Oscar Isaac) wakes from a centuries-long sleep to find weak, blind leaders ruling the world. He gathers together Storm (Alexandra Shipp), Psylocke (Olivia Munn), Archangel (Ben Hardy) and Magneto, using their fear and anger to convince them that humanity's time is up
With so much going on, it's incredible how Singer's cast of young and old fit so well together. Several of the returning characters are given time for emotional scenes, while new mutants are given room to breathe as the young, vulnerable yet heroic students. On top of the characters already mentioned we have Nicholas Hoult as Hank McCoy/Beast; Evan Peters as Peter Maximoff/Quicksilver; Lana Condor as Jubilee, Lucas Till as Alex Summers/Havoc, Josh Helman as William Stryker; Rose Byrne as CIA agent Moira MacTaggert and last but not least, Hugh Jackman's Wolverine gives a show stealing scene to remember. All the cast deliver performances ranging from good to great. Michael Fassbender once again portrays his intense inner struggle perfectly. Jennifer Lawrence, on the other hand, looks and sounds like she'd rather be elsewhere.
For the most part, the movie isn't afraid to take its time, setting up the young heroes and catching up with the old guard. With a run-time of 2 hours and 24 minutes, I certainly felt the pace drag at times. It's kind of expected since the X-Men movies are known to be more talky and intellectual than others. Overall the tone is dark, dealing with heavy themes of loss and inner conflict. And yet, unfortunately, there is goofy comic relief crammed in for those who fall asleep too easily. Although in the third act the CGI felt overblown, the action scenes are stunning visual eye candy. Nightcrawler vs Archangel, Cyclops vs Storm, and Beast vs Psylocke are jaw-droppingly good. No shaky-cam or over editing here, just intelligent, well framed direction that's easy to follow without trying too hard.
X-Men: Apocalypse feels like an end and a beginning. It ties up what's came before with what's ahead. Bryan Singer and Matthew Vaughan continue to inject fresh ideas with familiar elements, building an unpredictable universe with deep stories, creative visuals and fantastical characters.