Boardwalk Round-Up: Stitch Getting Live-Action Treatment, 'Pirates' Reboot, and The Mandalorian
by ZachPerilstein
Disney is bringing back Experiment 626 for more fun. The Mandalorian gets an impressive set of directors and more on today's Boardwalk Round-Up.
Stitch Returns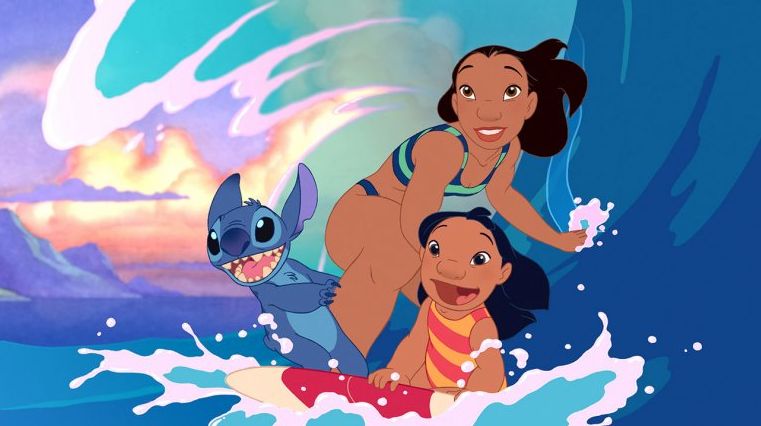 Disney announced they are rebooting Lilo & Stitch. I should've known better. I knew they would eventually put that reboot into action. Maybe I should start writing my "Disney's Next Live-Action Remake is Hercules" article now. Rumor even has it that the Lilo & Stitch script is done. Could this film possibly leap-frog other Disney films in development?
Stitch making a comeback is huge. It will also be huge for Disney's Consumer Products division. I'm excited to see what they come up with. I'm excited to see the franchise return to the big screen.
Maybe they do it almost like a sequel-reboot. What if we start the story years later. Similar to Christopher Robin, Stitch can skip the origin story. We all know if this is successful it would get a sequel (in the same vein as Jungle Book 2). Have it where Lilo grows up and her relationship with Stitch has gotten estranged somehow. Then something or someone threatens their way of life and the Ohana comes back together. I think the Stitch franchise has viable options. The story can happen in space or happen in Hawaii. This is one of Disney's properties that needs a reboot because it was so successful. I think of this film as almost a continuation of beloved characters.
'The Mandalorian' Gets Directors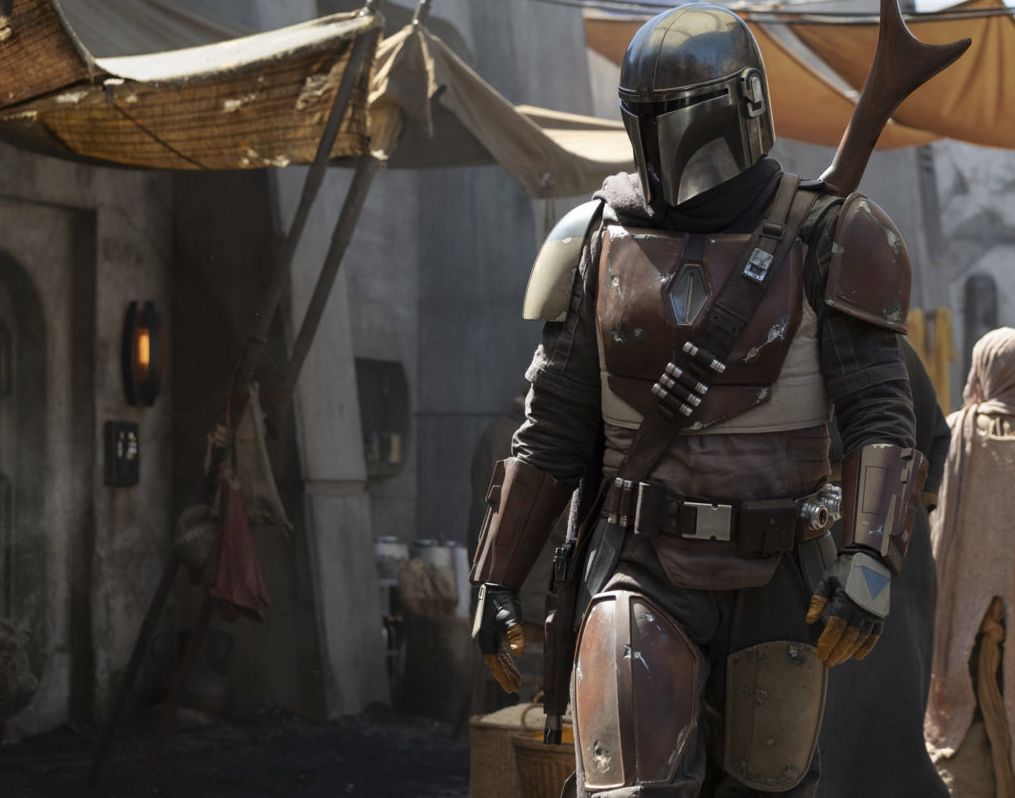 The Mandalorian has a stacked director list and an intriguing mystery.
After the stories of Jango and Boba Fett, another warrior emerges in the Star Wars universe. The Mandalorian is set after the fall of the Empire and before the emergence of the First Order. We follow the travails of a lone gunfighter in the outer reaches of the galaxy far from the authority of the New Republic.
See that right there is already enough to get people's interest. Especially how the statement uses "after the fall of the Empire and before the emergence of the First Order." that period of time will be thrilling to watch. It has also been highly-anticipated too. Star Wars fans have been craving more "in-between" content from The Return of the Jedi to The Force Awakens. Questions about Snoke's rise, Lando's whereabouts, and the groundwork for the First Order have been wondered. Although these questions might not be answered in the series plenty of others will.
Now onto that loaded list of directors. Dave Filoni who has been influential in the animated Star Wars universe will direct the first episode. The director's list includes Rick Famuyiwa (Dope), Deborah Chow (Jessica Jones), Bryce Dallas Howard (Solemates), and Taika Waititi (Thor: Ragnarok) in the final episode of the season.
I'm curious to see how these directors make Jon Favreau's story their own. I'm excited to see what kind of surprises are in store. These episodes could possibly act as auditions for future Star Wars films. The Mandalorian has built up interest by simply revealing the plot and its directors.
Ryan Coogler signs on for 'Black Panther 2'
Coogler's vision for Wakanda and its characters will continue in Black Panther 2. Ryan Coogler signed on to write and direct the sequel. Black Panther was a breakout at the box office this year. The sequel should shoot in 2019. The film will most likely follow the game-changing events of Avengers 4. It will also be fun to see if Coogler decides to make T'Challa one of the New Avengers members.
Black Panther left audiences wanting more. With Coogler at the helm, we can expect more brilliant storytelling from the world of Wakanda.
Lucasfilm Cancels Boba Fett
James Mangold's Boba Fett film has been axed by Lucasfilm. The company is currently setting its sights on The Mandalorian. So post-2019 we thought we would see an influx of Star Wars films. It is now looking like we may be getting a little hiatus. Possibly we could get new films starting in 2021? Kathleen Kennedy says Lucasfilm will be focusing on TV for now.
Which leaves the Logan creator without a Star Wars Story. Just to provide background Mangold's Boba Fett film was announced on the opening night of Solo: A Star Wars Story. After Solo, Disney has changed their Star Wars strategy. Mangold's focus shifts to Ford V. Ferrari starring Christian Bale and Matt Damon.
Hopefully, we get a James Mangold Star Wars Story in the future. Even if it isn't about the notorious bounty hunter.
Disney Rebooting Pirates
Rhett Reese and Paul Wernick are the hilarious writing team that brought Deadpool to life. Now Disney is reportedly entrusting them to guide their billion dollar franchise through a reboot. Jack Sparrow-less due to Johnny Depp's surrounding controversy. Which comes to the question on how to reboot a franchise that we just saw in 2017? Pirates of the Caribbean: Dead Men Tell No Tales was a great installment to the series, and its post-credit was hinting at a final adventure for Jack Sparrow and Will Turner.
So is it really the time to reboot Pirates? Probably not. Even with such great writers and a new cast of characters will audiences want to see something that isn't even remotely close to the original? Most fans online are thinking that this reboot will feature all the original roles recast. That's wrong. Will see probably a whole new world of Pirates. Maybe Disney lets Rhett Reese and Paul Wernick go Deadpool style on Pirates of the Caribbean. Color me intrigue but that still probably won't be enough.
A Pirates of the Caribbean reboot was inevitable. The franchise was super successful and we knew Orlando Bloom, Keira Knightley, and Johnny Depp wouldn't do it forever. It was too popular not to receive a spinoff or reboot. Yet it happening this fast is shocking.
I'm interested to see how far ahead this goes. Maybe, Disney will keep it in development for a long time. I still think a Pirates of the Caribbean show on the Disney streaming service would be wonderful.
Bonus: Please Go See Nutcracker... Please...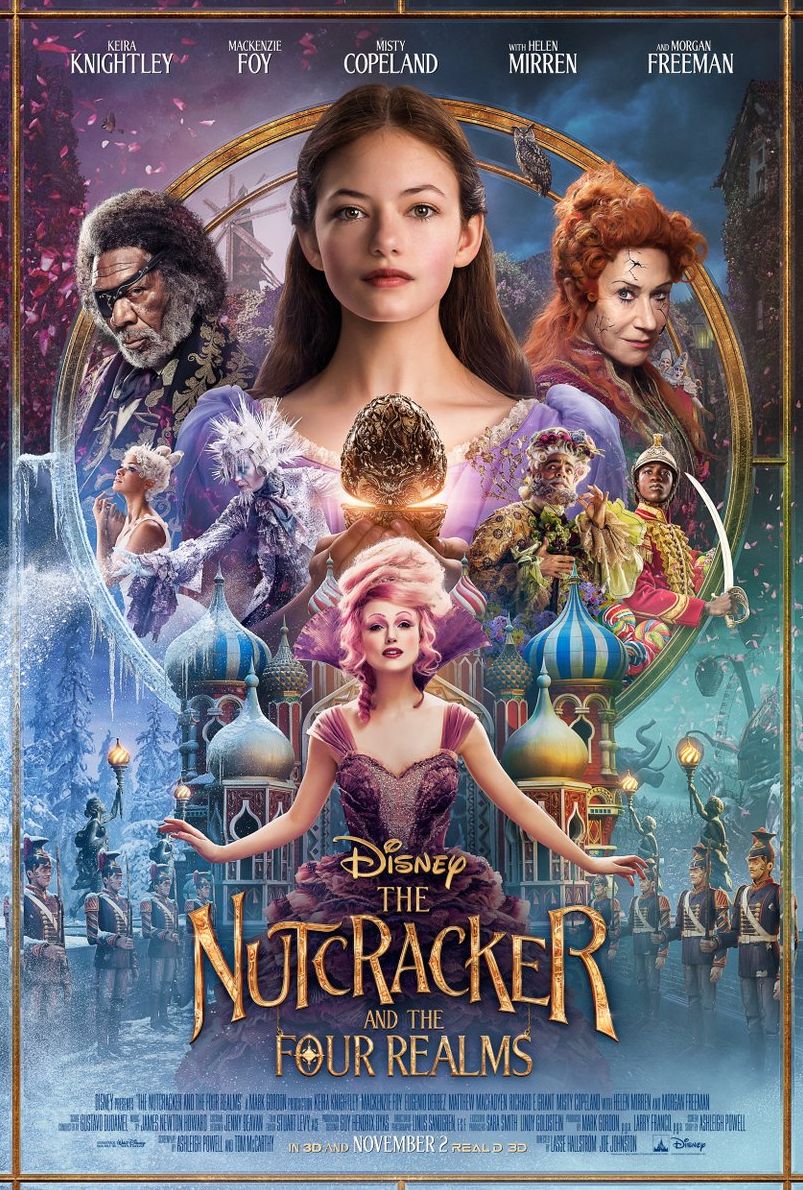 Some people hate reboots. I usually enjoy them. Maybe it's for the nostalgia or just the pure love of Disney. Yet the reason Disney tends on live-action reboots is that they are more successful. Well, that strategy could change in the future so Disney doesn't oversaturate that strategy. So if you want to see more originals I would suggest going to see The Nutcracker and the Four Realms.
Even if you end up not enjoying it. At least you supported something original. Although it is based off a classic Christmas tale. I went to see A Wrinkle in Time with an open mind. Sadly, I didn't enjoy that one as much as I hoped too. The Nutcracker and the Four Realms is a risk, but if it is successful we could see Disney shift to more original fare. Which in itself would be a victory for some.
So that's it for Boardwalk Round-Up. I hope you enjoyed my takes on the Disney news from this past couple of weeks.
For additional commentary and Disney news: Follow @BoardwalkTimes
ZachPerilstein in Lilo & StitchFollow
Cultjer's one and only Disney Reporter. Expert in Disney and Pixar films. I cover all things related to the Walt Disney Company.