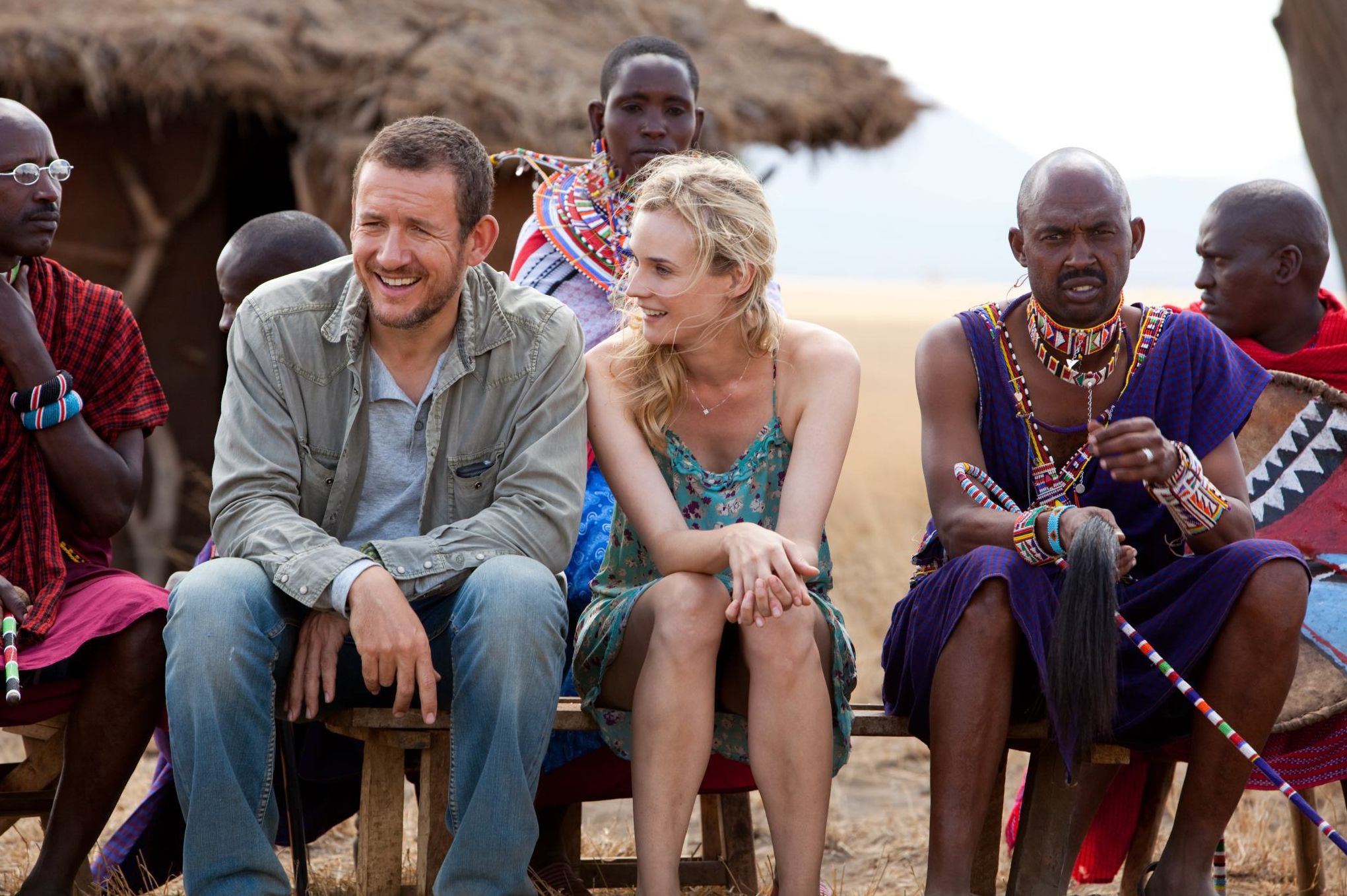 A Perfect Plan, directed by Pascal Chaumeil, starring Diane Kruger and Dany Boon

ElizabethBrown A Perfect Plan directed by Pascal Chaumeil and starring Diane Kruger (Isabelle) and Dany Boon (Jean-Yves) is a romantic comedy adventure which is unique and enchanting. While most romantic comedies seem rather formulaic, A Perfect Plan keeps viewers engaged until the end.
In Isabelle's family, all first marriages have ended in divorce. She must find someone to marry before her nuptials to her current boyfriend, Pierre (played by Robert Plagnol). She goes off on an adventure to find an unsuspecting soul whom she can marry and divorce right away in order to live happily ever after with Pierre. Isabelle fully intends to ward off the dreaded family curse with her "perfect plan."
When Isabelle thinks she has found an easy target in Jean-Yves, a quirky, happy-go-lucky adventurer, she instead discovers he is difficult to fool, let alone dump. She tries to be the worst wife ever in hopes that Jean-Yves will be begging to divorce her. Isabelle and Jean-Yves are refreshing romantic-comedy characters. Audiences will fall in love with them. Their dialogue is crisp and sharp and the interplay and conflict between them is superbly written, acted, and directed.
Additionally, the movie is energetic and full of conflict throughout. Besides the romantic journey, the audience travels with the couple to Africa, Russia, and places in between as they work on their issues. They face lions, exotic cuisine, and a host of new customs and traditions. All the while, the film is grounded in the story that Isabelle's sister is telling her dinner guest, Valerie, of how Isabelle created a plan and found her soul mate. In the end, Valerie meets Pierre – and the film cleverly becomes a love story within a love story.
The characters learn that even the best laid plans are easily foiled in the face of love. One can only follow one's heart. A Perfect Plan will resonate with romantics everywhere, and it hits home the old message to be careful what you wish for…it just might come true.