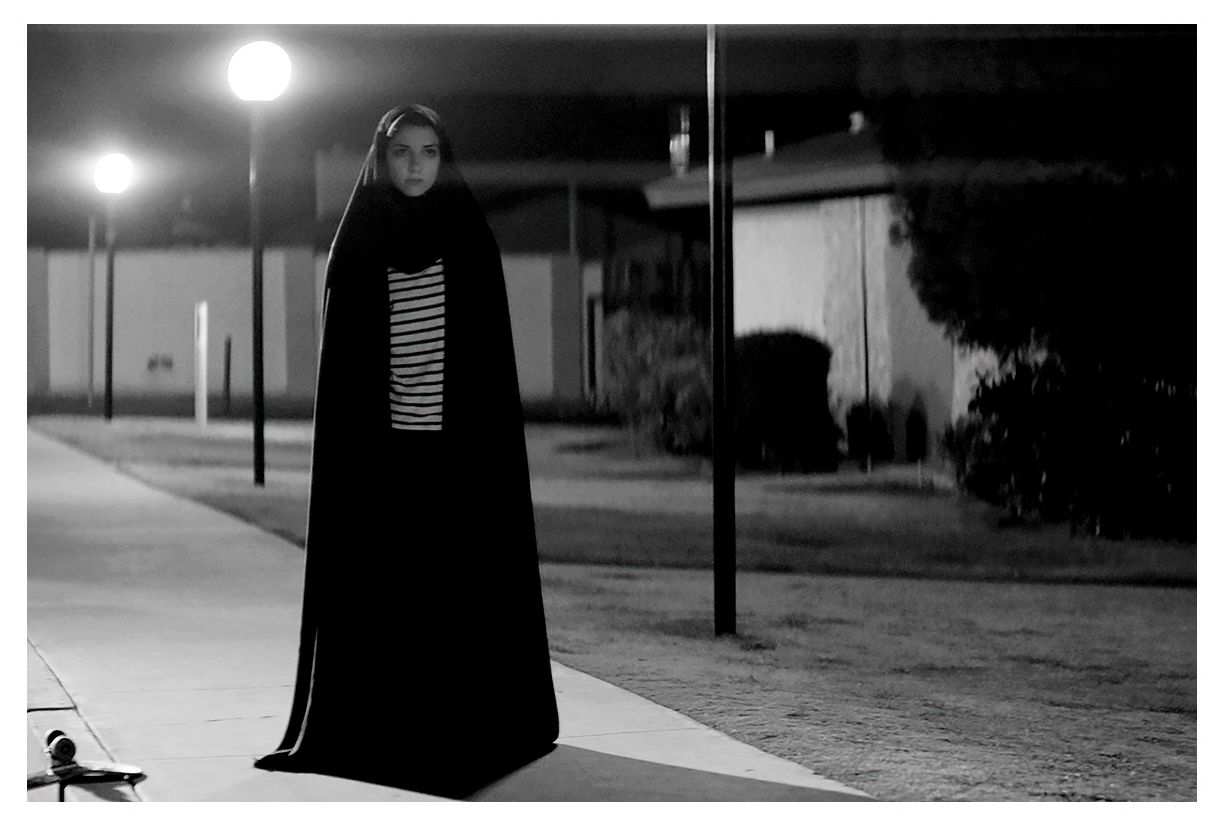 Ana Lily Amirpour delivers a striking piece of cinema with her stylish vampire movie 'A Girl Walks Home Alone at Night'

AnishkaSyafrani These days when you think of vampires an image of a century old man trapped in a body of a teenage boy comes to mind. With each new adaptation proves the public interest in vampire fims never faded. But, not all of them can make the same impact, and often disappoint for their lack of creative interpretation. Enter writer-director Ana Lily Amirpour with her feature film debut, A Girl Walks Home Alone At Night.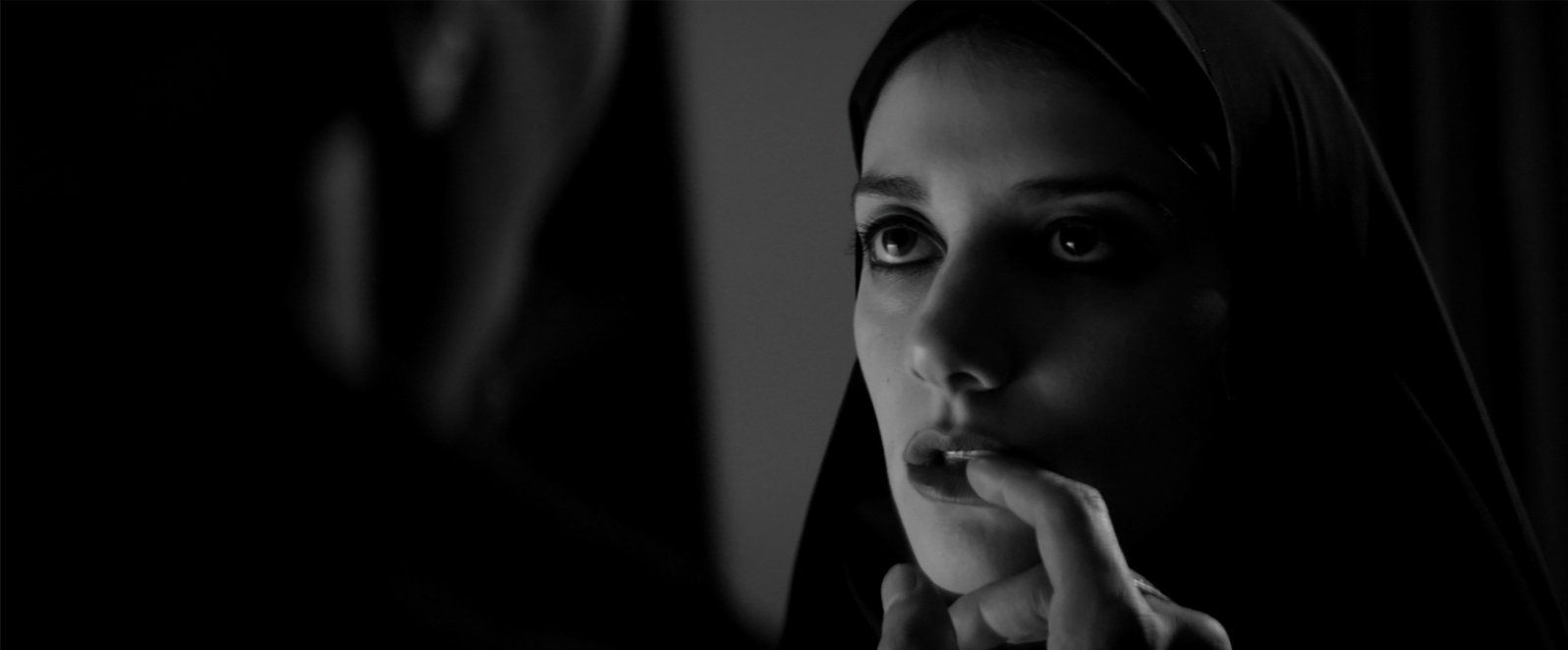 fresh take on vampire movie
Rejuvenating, wildly eccentric and infused with fantastic acting — A Girl Walks Home Alone At Night is a fresh take on the classic vampire romance film. The vampire is a young girl (we never find out her age nor her name) who loves wearing eyeliner and always dresses in striped shirts, skinny jeans and sneakers with a long black cloak (a traditional Iranian garment called chador). Just like the title suggests, she likes to take a stroll during the wee hours on the streets of what seems to be a ghost town called Bad City. One look at her without the cloak, she could pass as any ordinary girl who is too cool to hang out with you. But make no mistake, she is certainly a badass when it comes to protecting woman from abusive men. The girl barely speaks in the movie but we all know how men love quiet woman. So, she uses her quiet nature to draw these men close before punishing them in cold blood. That's right, vampires who kill men who've made poor life choices is certainly a long time coming.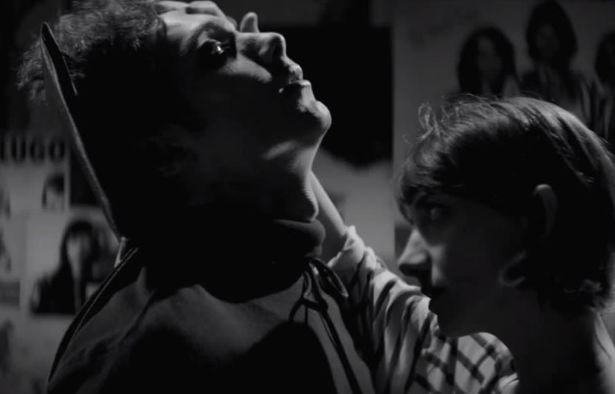 One night, the girl meets a boy. He's dressed in a Dracula costume, and drunk after pooping some pills at a party. The boy is mumbling incoherently in his drunken state, yet the girl sees something in him that draws her in. When he is hugging her with his Dracula cloak, sparks fly. She might be a vampire, but she is still a girl. He is a handsome boy with secrets of his own but is sweet enough for her, leading to an accidental love story beginning to blossom, but neither the girl or the boy are aware of each other's secrets, and how it could impact their unusual relationship. However, there is more to the story than just forbidden love between vampire and mortal.
powerful cast
Sheila Vand's memorable performance is without a doubt the films most powerful aspect. Bad City is run by this vampire girl, and Vand certainly knows how to own the room whenever she appears on screen. Because she rarely talks, Vand uses her eyes to communicate. She has the dopey eyes of a girl in love, yet she gives the creepiest death glare. But not just her, the rest of the cast is equally impressive. Amirpour uses a lot of medium shots showing only the casts facial expressions and each actor has their own moment to shine.
beautifully crafted
There are times where the film plays out at an agonisingly slow pace, but in a good way. Especially because the chilling effect from the movies score is perfectly crafted into each conflict scene. The black and white aesthetics is so stylish and haunting. Amirpour uses natural light from street lights to create this intense atmosphere of an abandon city at night. She often uses long flowing shots where the camera moves to both follow the action as well as explore the surrounding area of the scene. There is no way we can move our eyes from the image with every little thing beautifully shot.
director to watch
Rising writer-director Amirpour certainly knows how to make an entrance with this striking piece of cinema. A Girl Walks Home Alone At Night is not only entertaining, but also satisfying for feminists. In real life it is women who usually gets followed while walking alone in the streets. Perhaps now men can understand just how a girl feels when she walks home alone at night.