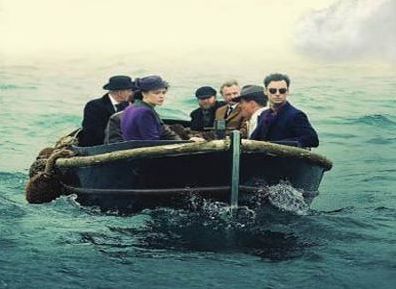 And Then There Were None: Guilt Can Kill You

Ritapirouette From December 26 to 28 BBC premiered a miniseries called "And Then There Were None", based on the acclaimed thriller by the same name, written by Agatha Christie.
To mark the 125th anniversary of Agatha Christie's novel, Ben Stephenson and Charlotte Moore decided to create this wonderful show, written by Sarah Phelps and directed by Craig Viveiros.
"And Then There Were None" tells the story of 8 people invited to an island by a mysterious host, under various circumstances (each one tailored to an specific person), plus two employees that work on the only mansion on that deserted island, each with a guilty secret to hide.
Along the story a poem, written by Frank Green called Ten Little Soldiers, predicts all the deaths of those 10 people: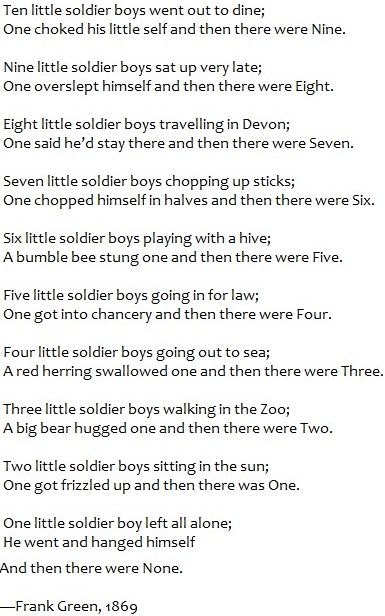 After various criticized adaptations of the drama into movies and series through the years, this time the book was taken well into consideration, and it's one of the best adaptations of a novel in quite some time.
The book that gave life to this miniseries is said to be one of the most difficult for Agatha Christie to write, but praised to be her greatest work, being the best-selling mystery of all time.
The three-part drama, starring Aidan Turner, Charles Dance and Maeve Dermody, entertained around 6 million viewers through the festive weekend.

If you like thrillers and trying to discover who the killer is as well as the characters, it's the perfect show.