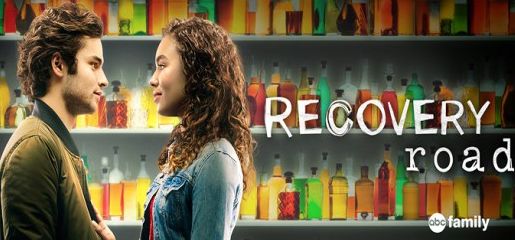 Recovery Road - Changes are Good

Ritapirouette Today ABC Family changed to Freeform and with that change a few TV shows aired. Among them "Recovery Road", a teen drama, was a good start for a brand new channel.
The series is an adaptation of a book of the same name by Blake Nelson, and it tells the story of Maddie Graham (Jessica Sula) at a rehab center called Spring Meadow while she is dealing with her addiction to alcohol and drugs.
The three first episodes aired on demand on December 18, 2015 and it was a great start as most of ABC Family shows.
In those 40 minutes episodes we delve into Maddie's life and see her going into a spiral of drugs and booze. She is giving a last chance (to get her act straight) after being caught by her school counselor with vodka in her locker: expulsion or rehab. She makes the difficult decision of going to live in a rehab facility in secret from her friends.

We focus on the lives inside of the rehab house as they fall in love, try to get their lives on the right track, meanwhile dealing with their social lives.
Even though it tackles pretty heavy issues, the show still has an easy breeze about it that makes an episode fly by.
There's the appearance of the well known actors Alexis Carra (Cynthia McDermott), Sharon Leal (Charlotte Graham) and Daniel Franzese (Vern Testaverde)
Don't miss it Mondays at 9/8c on ABC Family now Freeform.