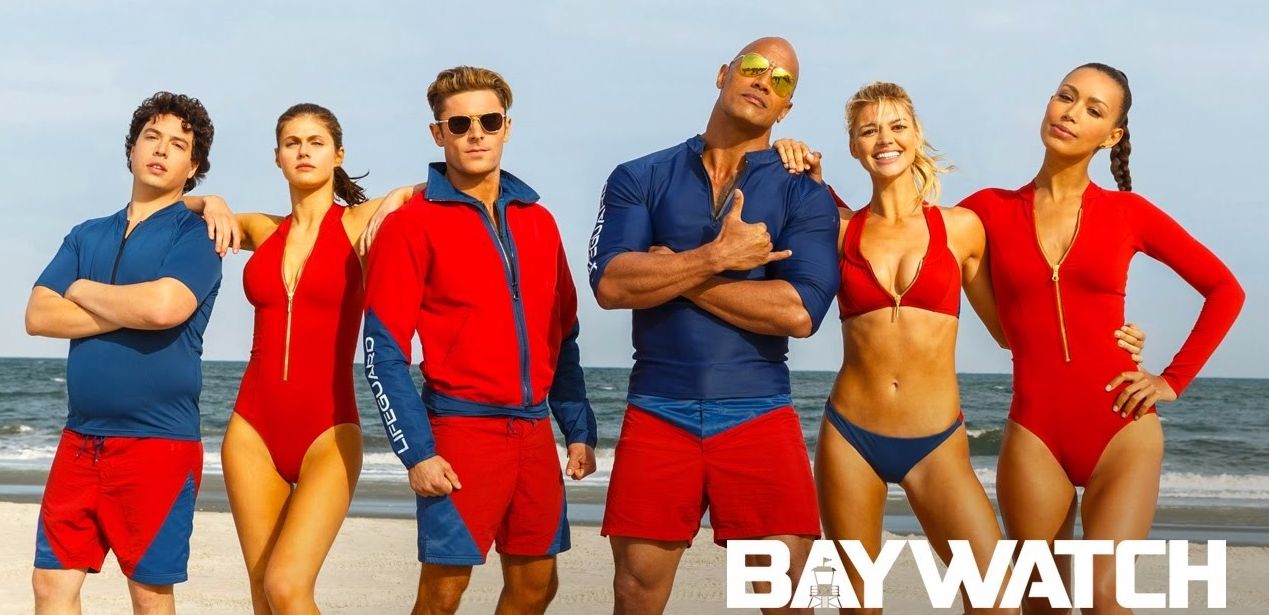 Baywatch - Movie Review

ImFrancoBosco "Beaches Be Crazy" certainly sums up everything about this parody. Here's my take on 2017's raunchy comedy, BAYWATCH.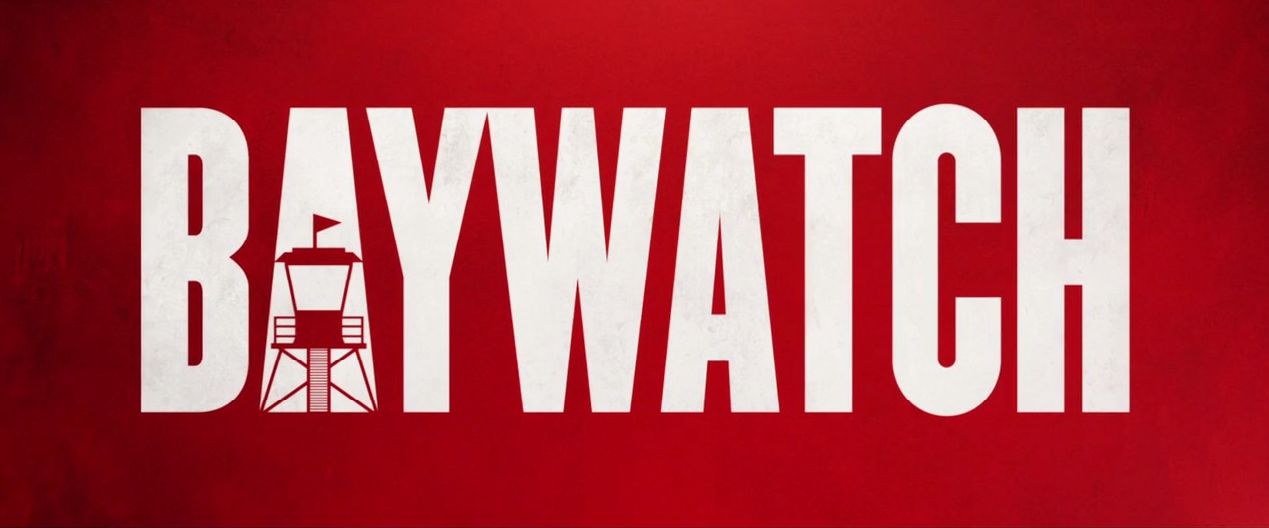 Synopsis and Background
Baywatch is directed by Seth Gordon and is a film based off the 1999's action-drama show of the same name. You know what I'm referring to: Lifeguards that patrol beaches.
In 2017, Baywatch is a raunchy comedy starring Dwayne "The Rock" Johnson and Zac Efron as two mismatch lifeguards must put their differences aside to uncover the mystery of dead bodies washing up on their shore, as well as its connection to a secret drug operation.
I have to admit, I've been looking forward to this one. Does it look really dumb? Of course. It's Baywatch, it's to be expected. But we still got two great comedic, entertaining actors in The Rock and Efron to carry this movie.
The result product, is just as dumb as you would expect. However, this film knows it's dumb. Baywatch embraces some of its ridiculously cheesy roots to deliver an enjoyable, subpar comedy revolving around wits, action explosions, muscles, and boobs.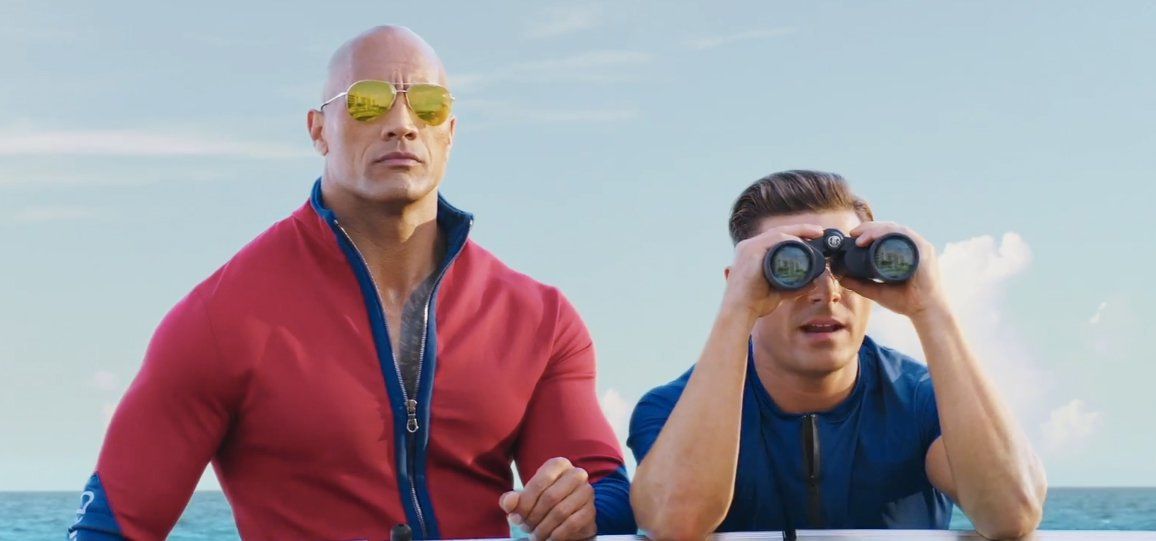 The chemistry between The Rock and Efron is spot on throughout the film. These two play off each other very well, consistently firing quick-witted jabs at one another in the realm of comedic timing and "macho" competitions. Rock, as always, is one of the most entertaining action stars of today and Efron has proven by now to be a very solid, comedic actor.
Baywatch coasts off the dynamic between Rock and Efron every time they're on screen. However, some scenes do feel drawn out and as a result, the jokes don't land quite as well as they should. Although, I will say the material that Jon Bass had to work with and delivered does pay off well enough.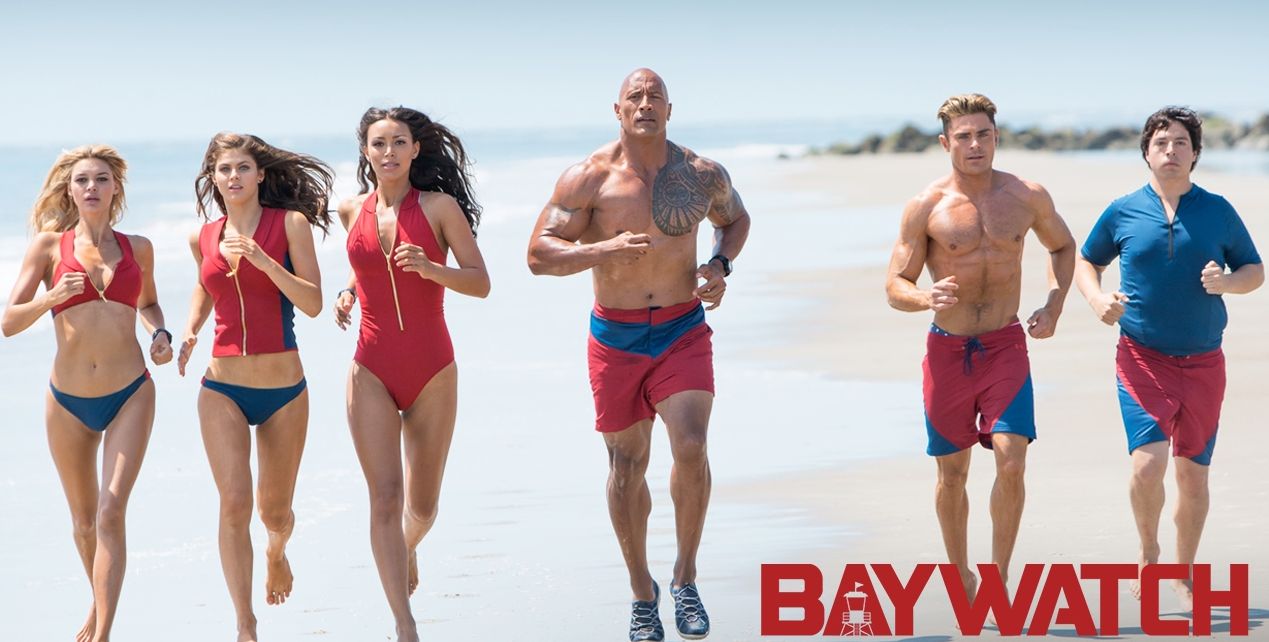 Final Take
If you've seen any snippet of marketing for Baywatch, from trailers to commercials, you know exactly what kind of action-comedy you're going to get. The film knows not to take itself serious. Baywatch, at its core, is a parody. The teaming of The Rock and Zac Efron swim this film to the finish line in this outrageous, yet fairly entertaining comedy.
I'm going to give Baywatch a "C+" on the movie grading scale. Even if it is extremely dumb.
As always, thanks so much for reading and make sure to stay posted to Frank's Takes for more reviews. Until next time, keep it 100.