Non-Stop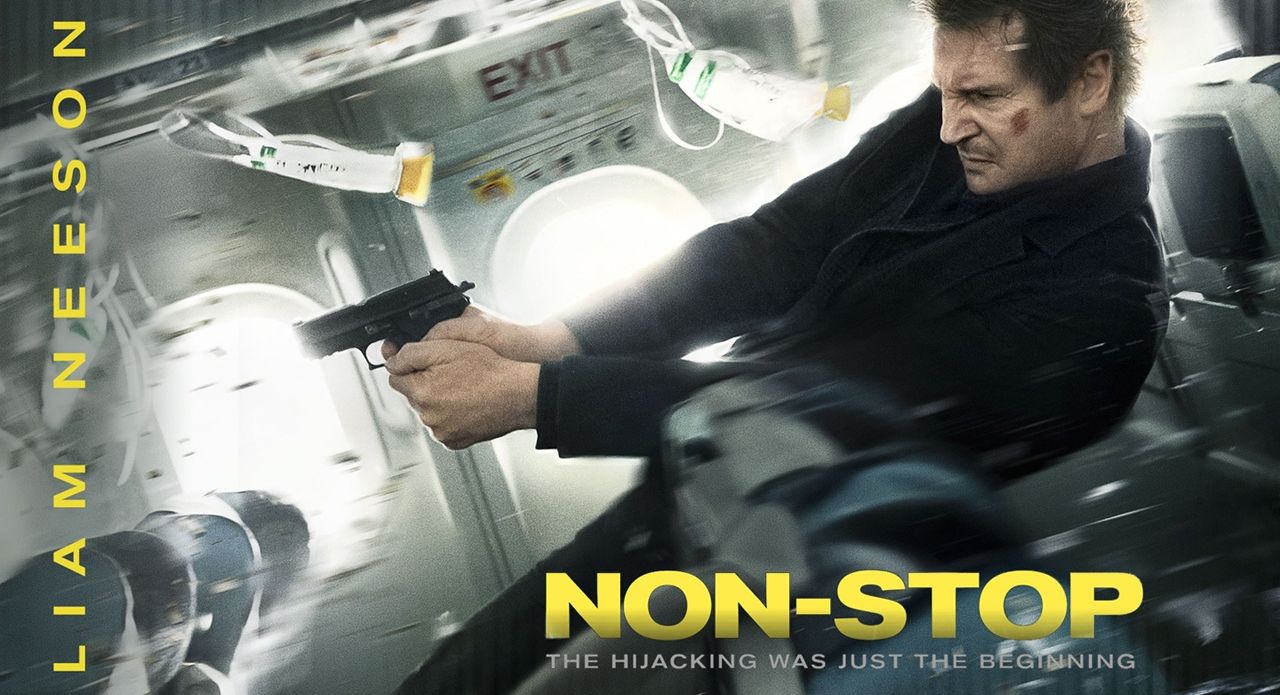 New release Non-Stop, starring Liam Neeson, lead the way this past weekend taking an estimated $30M at the box office. That's a significant improvement for Liam Neeson who's last two films; Unknown ($21.(M) and The Grey ($19.&M)— brought moderate opening weekend numbers. Following Lone Survivor and Ride Along, this is the third Universal film this year to debut at the number spot.
Second place went to religious flick, Son Of God. Son Of God was never expected to perform all that great, but for what it's worth, it's turned out to be a massive success. Bringing in $26.5M, Son Of God is streets ahead of other recent religious films like Conrageous ($9.1M), The Nativity Story ($7.8M) and Fireproof ($6.8M) but is dwarfed by The Passion Of Christ which brought in a huge $26M in it's first day of release.
The LEGO Movie took third place taking an estimated $21M. On Saturday, The LEGO Movie became the first 2014 release to surpass the $200M mark and if it can hold up against Mr. Peabody and Sherman next weekend, it's sure to reach the $300M marker.
Earning $5M this weekend moved The Monuments Men to a solid $65.7M total gross. Big fallers where 3 Days To Kill ($4.9M) and big budget flop Pompeii ($4.£M), which plummeted 58% in takings while 3 Days To Kill took a huge 60% hit.
Frozen continued to draw money at the box office this weekend adding $3.6M to the overall total gross which has now reached a staggering $1billion. It's the 18th movie to ever reached the landmark figure but what's more impressive is it's the 5th movie to reach that figure that's not a sequel or a prequel. Opening in Japan soon— if it performs well, it will no doubt be in the top 10 all-time.
US Box Office Weekend Top 10 (February 28th-March 2nd)
1. Non-Stop $30M (1st week)
2. Son Of God $26.5M (1st week)
3. The LEGO Movie $21M (4th week)
4. The Monuments Men $5M (4th week)
5. 3 Days To Kill $4.9M (2nd week)
6. RoboCop $4.5M (3rd week)
7. Pompeii $4.3M (2nd week)
8. Frozen $3.6M (15th week)
9. About Last Night $3.4M (3rd week)
10. Ride Along $3M (7th week)