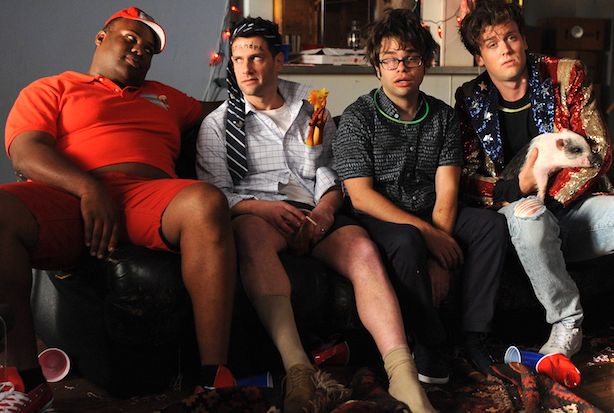 Cooper Barrett's Guide To Surviving Life - Hello Cooper!

Ritapirouette Life is hard. Anyone can testify to that. Cooper Barret's life... tragic.
"Cooper Barrett's Guide To Surviving Life" aired January 3 2016 on Fox after being online since December 21 2015. Created by Jay Lacopo this sitcom talks about a group of friends/roommates - Cooper (Jack Cutmore-Scott), Barry (James Earl)and Neal (Charlie Saxton) - that are moving in into their first apartment, and Copper's 40 year old brother Josh (Justin Bartha) that joins the group on a last change to try and compensate the 20 years he lost while getting married and having children.
The show talks about life in it's 20s, love and obsession over a plasma TV. Is funny and in same way unusual because the story is told by Cooper's point of view directly to the camera breaking the fourth wall making us, the viewers, part of the show. Is not yet very clear if the series will have a bright future after a few couple of episodes but it was a fine start with the first episode.
Fox ordered 13 episodes for the first season so you can watch it every Sunday at 8:30/7:30c on Fox.