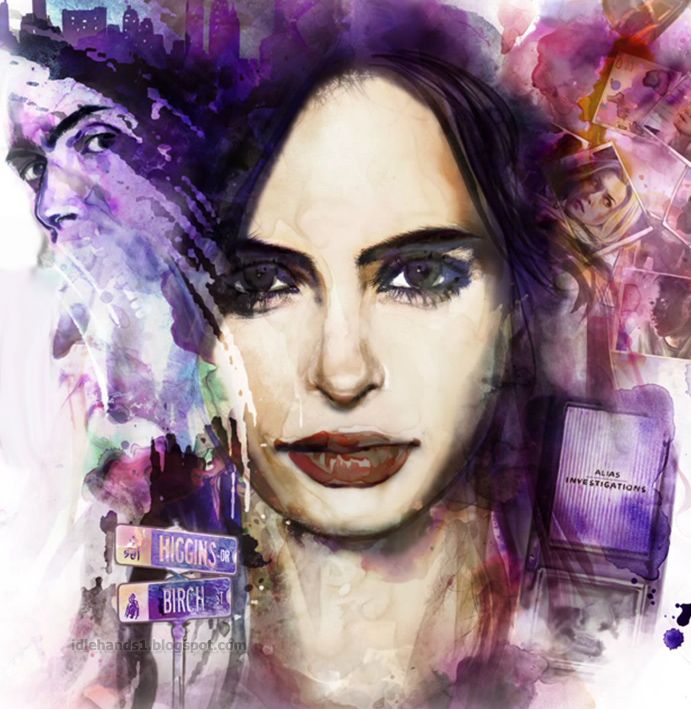 Marvel's Jessica Jones: Superhero without a mask- Season 1

Ritapirouette Yesterday was the premiere of Jessica Jones, the new Marvel TV show, and it skyrocketed all the standards put to it by the big name of Marvel Comics.
We have this idea of Superheroes battling evil on an ordinary daily routine but what if superheroes retired? That's the decision that Jessica Jones made. After being traumatized by Killgrave, she decided to end her superheroe days and start fighting crime in a more "normal" way.
This Marvel idea was introduced in 2010 to ABC but shortly shut down. But in 2013 Melissa Rosenberg, the show producer, reworked the series when a new opportunity was given to the show on Netflix. The production of this started in February 2015 and lasted until late August.
The show is based on the comic book "Alias" but some characters have changed. One of the most known is Matt Murdock (Daredevil) that until now is not seen on the show.
Jessica Jones is played by Krysten Ritter and Killgrave by David Tennant (please don't be mad if I say I like Killgrave, only because he is played by David "The Doctor" Tennant). They will both bring light to many dark issues such has rape, assault and PTSD.
Marvel is planning a 5- part series on Netflix, following Daredevil and with Jessica Jones being part 2.
So go see the 13 episodes of season 1 on Netflix. It will mess up your mind.