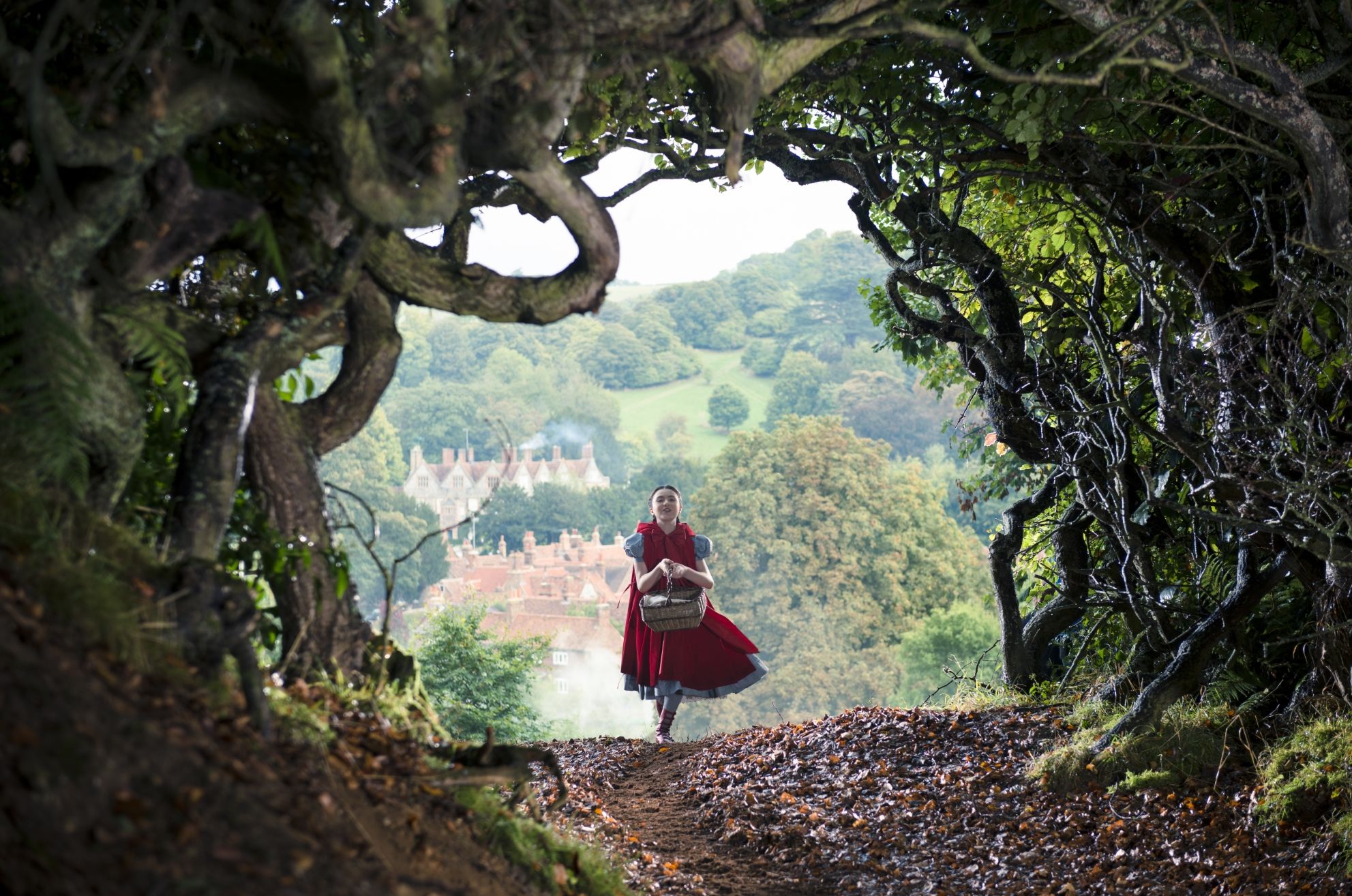 Rob Marshall explores deep 'Into the Woods' and comes out a winner

AnishkaSyafrani In more than 15 years of his career, Rob Marshall has brought us along on his journey to the cook county jail in Chicago, a geisha house set in Japan during WW2, an old film studio in Rome, the legendary Fountain of Youth, and now he takes us into the woods.
Never one to shy away from artistic exploration, Director Rob Marshall is bringing Stephen Sondheim's legendary stage production to the cinema. This is his third Broadway musical adaptation after 'Chicago' and 'Nine.' His last film was 'Pirates of The Caribbean: On Stranger Tides' now he's back with 'Into the Woods.' The film has been the talk of the town with the all-star cast including Hollywood seniors Meryl Streep and Johnny Depp, alongside Hollywood youngsters Daniel Huddlestone and Lilla Crawford, British favourites James Corden and Emily Blunt (who can do no wrong in any film she makes), the ever so lovely Anna Kendrick who's fast becoming America's next sweetheart, and Chris Pine, the perfect embodiment of Prince Charming. It seems like Marshall has a dream cast that any director would be lucky to work with. Plus, when you pair musicals with Disney, you know it is going to be good entertainment that is perfect for the whole family.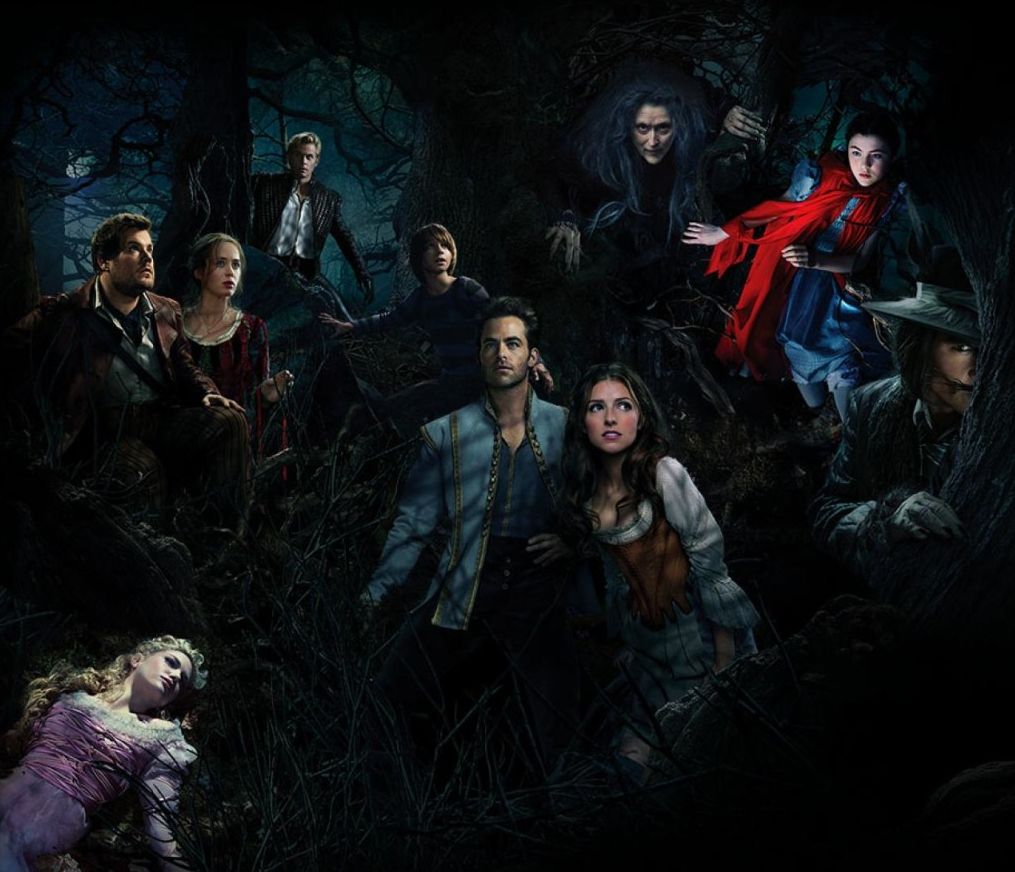 James Lapine penned the screenplay while Stephen Sondheim provided the music and lyrics. The opening number, 'I Wish' is exhilarating with wonderful interpretation from the actors. The cast is singing in perfect harmony with Anna Kendrick belting out some of the toughest notes. The story stays true to the original (with several adjustments of course, they have to change the Wolf and Red Riding Hood duet in "Hello, Little Girl" to be less creepy) where several iconic fairy tale characters cross paths deep Into the Woods in search of a happy ever after. There are a lot of singing (but no dancing), magic spells, magic beans, and some hilarious moments courtesy of the Baker. James Corden is wonderfully funny and he brings humour and warmth to his role. He and Emily Blunt share a great chemistry as Baker and Baker's wife. The young British actor, Daniel Huttlestone, steals the spotlight whenever he comes on screen just like his performance in 'Les Miserables'. But of course, the indomitable Meryl Streep leads the way.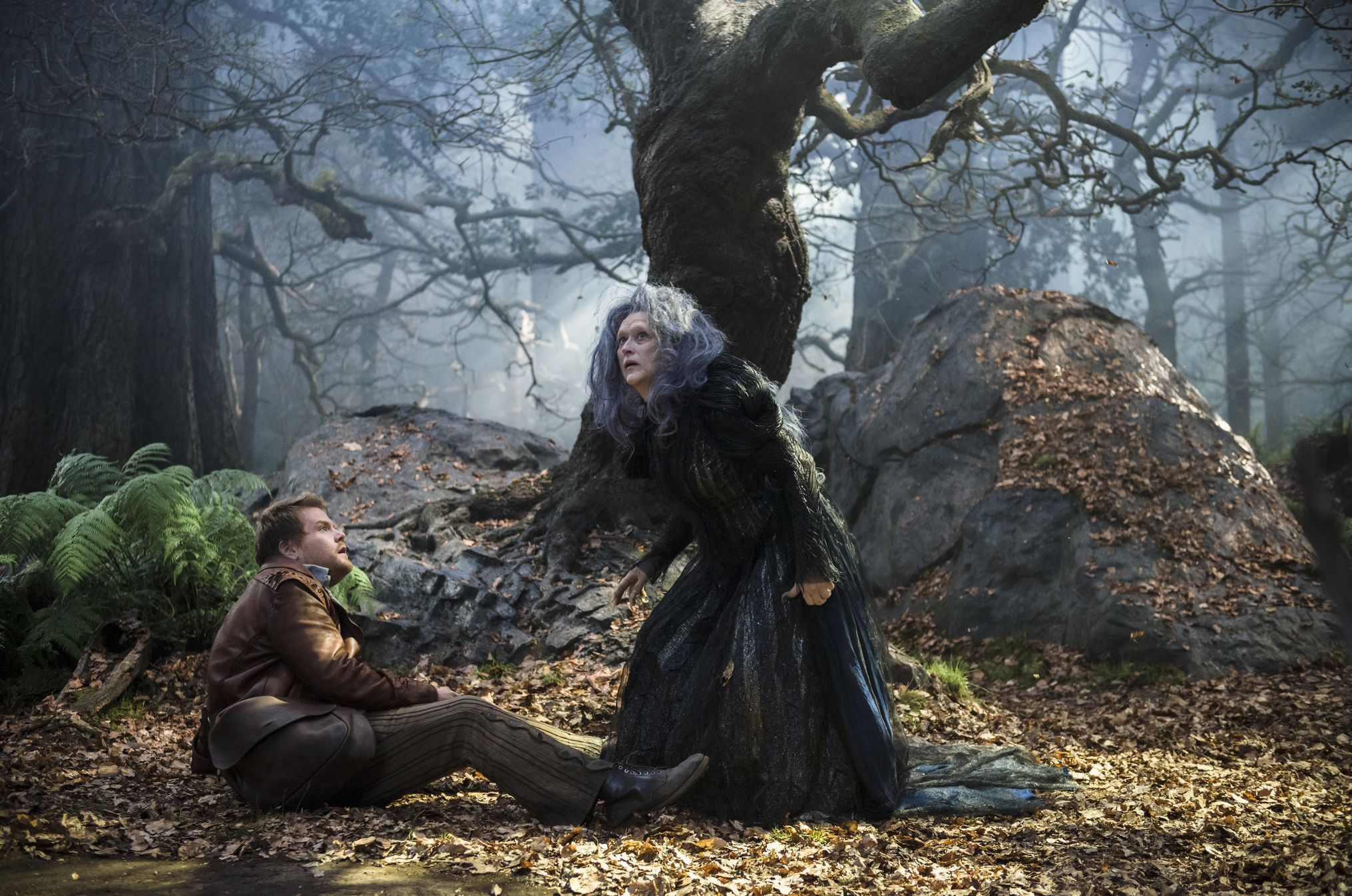 The Academy's favorite actress certainly looks like she's having fun with her role. Streep is a born entertainer. She laughs and sneers, and sings her heart out into every song. The way she explores this character is proven to be a success. The Witch is not exactly the villain, but she is not exactly the fairy godmother, either. Meryl balances the role perfectly. Her Oscar nomination this year is slightly a surprise and difficult considering she is up against Patricia Arquette (Boyhood), Laura Dern (Wild), Keira Knightley (The Imitation Game) and Emma Stone (Birdman). She is the only musical act of the nominees. Many people are betting on Arquette to win, she previously won Best Supporting Actress at Golden Globes, but the Academy loves Streep, giving her a total of 19 nominations over the years. The Witch is a conflicted character, so there is a good chance for Streep to win her fourth Oscar of her career.
In the Best Production Category, Dennis Gassner is up against Adam Stockhausen (The Grand Budapest Hotel), Maria Djurkovic (The Imitation Game), Suzie Davis (Mr.Turner) and Nathan Crowley (Interstellar). Ever since Gassner won the Oscar in 1991 for 'Bugsy' he has been nominated four times. One of his most memorable works is Skyfall, where he created some of the most outstanding on-screen stages: a floating, oriental style casino and enormous underground station. Gassner's filmography is impressive and he seems to get better and better each time. Into the Woods is no exception. From Little Red Riding Hood's tree house, the Cascade waterfall, to the Baker's village, Gassner's design is giving the audience a dark magic and slightly mysterious vibe. Even the woods itself feels like a character— gloomy and atmospheric.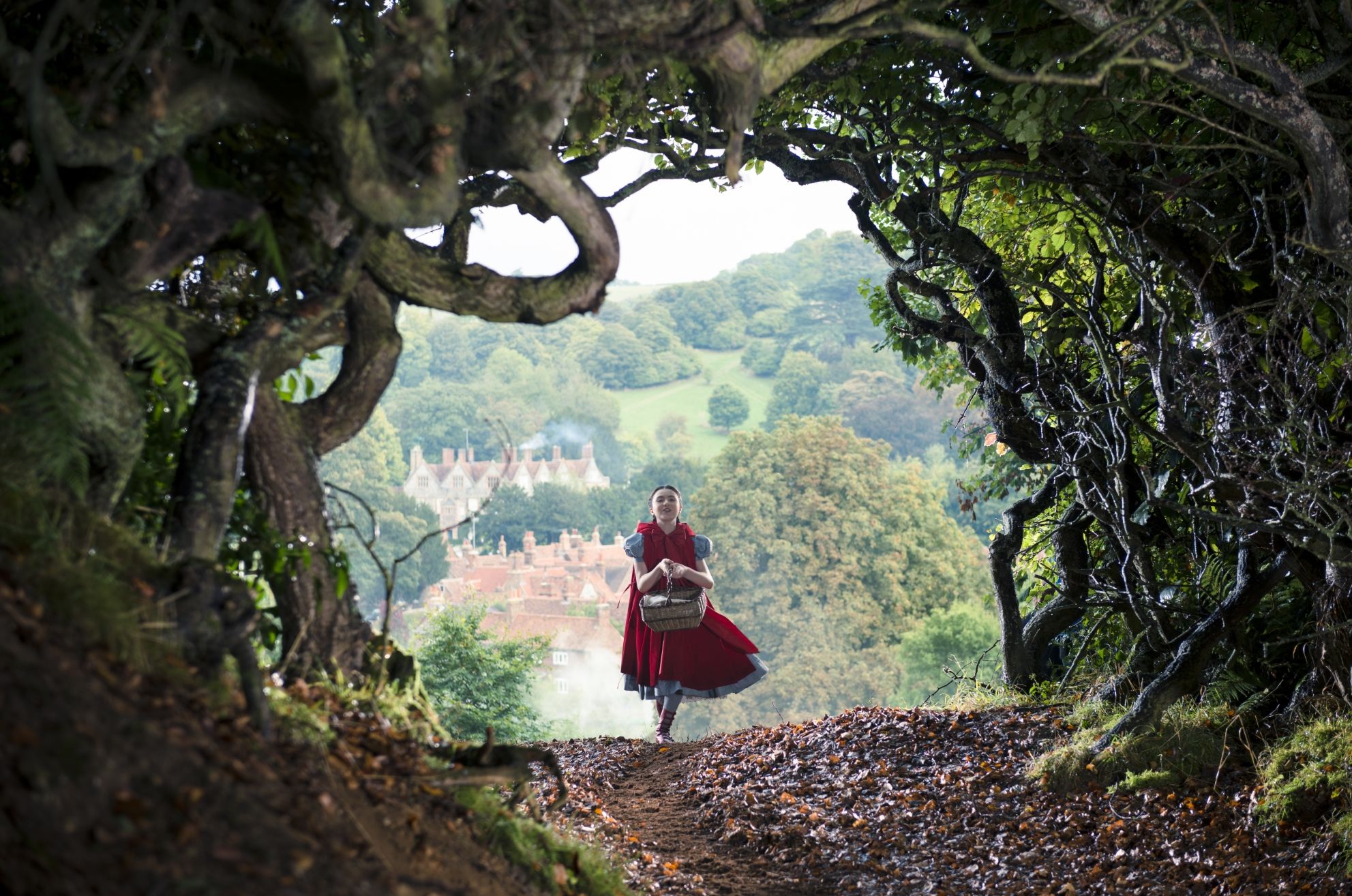 Looking at other nominees, Gassner's toughest competition comes from Stockhausen. The main artistic concept of The Grand Budapest Hotel is like nothing we've ever seen before. The beautiful colour palette, the rich patterns and original recreation of an old Eastern Europe hotel are visually pleasing and entertaining. The Academy appreciates film with fresh original ideas as much as the fans, so Stockhausen seems like a tough one to beat.
On the contrary, Collen Atwood's gorgeous costume for Into the Woods has the biggest chance to win in Best Costume category. She is a three time Oscar winner and previously worked with Marshal; in Memoirs of Geisha and Chicago. Who can forget those stunning geisha kimonos? Not only Coleen designs are beautiful but also she gives the audience a sense of true Japanese culture. Her ability to bring out the character's personality with clothes is sort of amazing. It requires a good understanding of the script, which is something you see in her work for Into The Woods.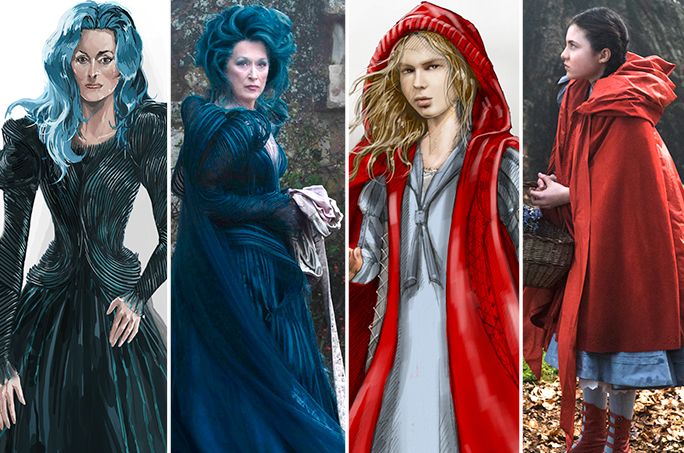 The most memorable piece is undoubtedly The Witch's gown. Atwood wanted it to look like the woods itself, so she is playing with textures of twisted tree trunks and the result is magical. She nailed it. Streep's Witch looks ten times scarier but somehow she remains elegant. For Kendrick's Cinderella, Atwood wanted a non-typical fairy tale dress with a big puffy skirt, so she dresses her in a gold cream gown that looks like it belongs on an Oscar red carpet. She also manages to give a modern twist to Red Riding Hood's iconic red cape. It looks lighter and the way it bounces whenever she dances gives more playfulness to the character. Atwood almost certainly wins but the dark horse in the category— Anna B. Sheppard and Jane Clive for Maleficent— should make an interesting plot twist in the Oscar race.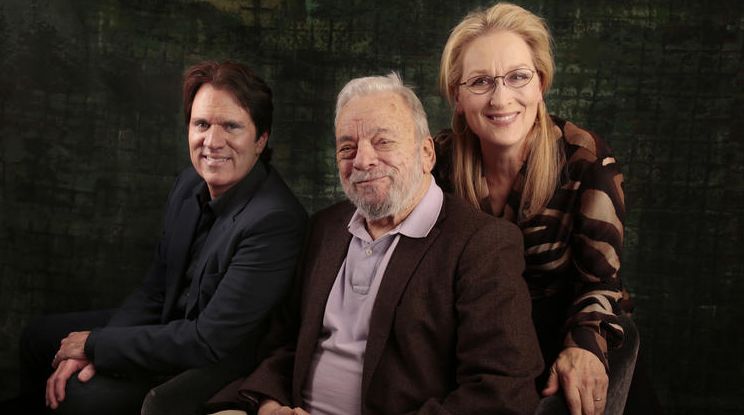 Once again, Rob Marshall has proven himself to be the master of movie musicals. Into the Woods is entertaining, charming and brings back childhood memories. In one of his interviews to promote the film, Marshall says that film is a living, breathing thing. Just imagine, wouldn't it be delightful to live in one of Marshall's movies? I wish.