Sing Street - Movie Review

ImFrancoBosco Holy word of mouth, I've heard so many things about this film that went under the radar this year. From causal moviegoers to professional critics, the majority of them have told me to see this movie ASAP. I finally got to checking it out for myself to see what all the hubbub was about. A bit overdue, but let's break down Sing Street.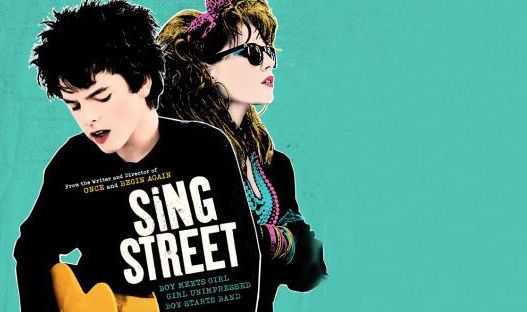 Sing Street is directed and written by John Carney. This movie tells the 1985 story of a young, Irish boy who transfers to a new school in Dublin and wants to start up a band in order to impress a girl.
Sounds like a very straightforward plot, but surprisingly enough, there's so much more to this film than meets the eye. Like I said before, this film went under my radar this year and now after seeing it, I wish I saw this movie way sooner.
There's no doubt or question about it: Sing Street is one of the best movies of the year.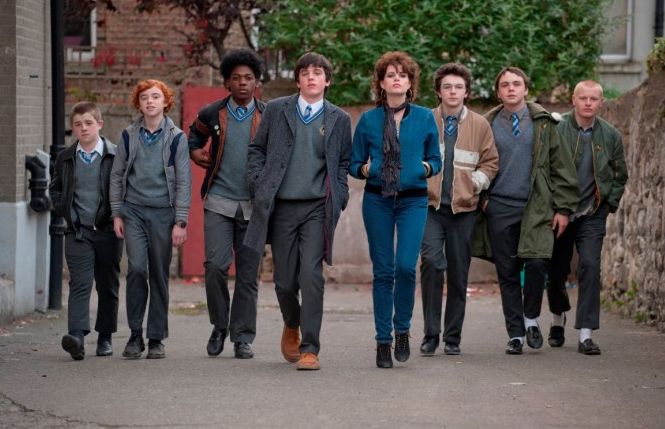 What makes this movie so great is that it's very relatable in a sense that, you're going to be able to identify shades of your past growing up. This movie's cast was spot-on perfect when it came to their acting and the way they were written. I can't recall one character that was weak or not necessary to the story, everyone's role was great. There's such a strong dynamic among this band, this cast plays off each other extremely well and they come off very natural. Most importantly, you really can feel the emotional weight, the obstacles, and the turmoils these characters are going through. At times, this movie knows how to tug on the heart strings effectively.
The main protagonist is the young boy and lead singer of Sing Street, Conor "Cosmo" Lalor (played by Ferdia Walsh-Peelo) and this kid was such a great, sympathetic, but likeable character to this "getting the girl" story. You can clearly understand his motivations, his love for music, and his affection for this girl named Raphina played by Lucy Boynton, who was also a great supporting cast member.

Cosmo's older brother, Brendan Lalor played by Jack Reynor was fantastic. Such a well-rounded, very likeable character. Not to mention the awesome acting chops Reynor displays throughout the film. Reynor's character is the supportive brother to Conor. When Conor wants to start a band to get the attention of his crush, he does all can to teach Conor what to do and what not to do in order to succeed.
There are many good themes in this film, but the one that has the strongest presence is the importance of brotherhood and that's something I believe a lot of people can recognize.
This movie isn't just a good comedy-romance, but it's a great musical as well. I don't mean like they sing into the camera like a High School Musical and sing corny, pop songs. They sing original songs that clearly sound very 80's-ish, but in a great, feel good way. Just look up Sing Street on Spotify.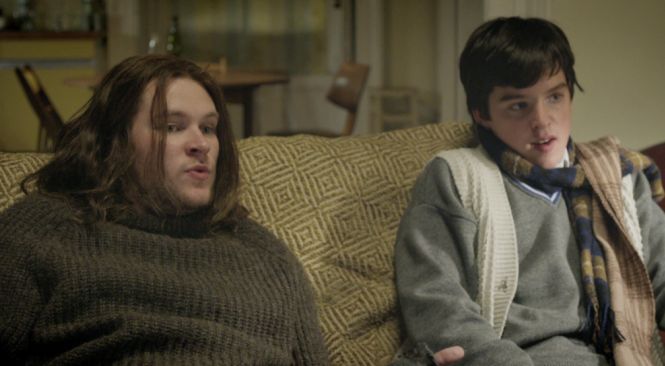 All in all, I loved Sing Street. This movie will definitely be on my Top 10 list for best movies of 2016, it's just a fantastic coming-of-age story. Sing Street has plenty of heart that you'll be instantly sucked into the film's fun, outgoing pace. A great cast of actors, relatable and very likeable characters, a nicely constructed story, good writing and music all mixed together made for one of my favorite movies of the year.
If you couldn't tell by now, I'm going to give Sing Street an "A+" on the movie grading scale. Finally, an "A" movie! I felt like I was in a bit of a drought for a while. I highly recommenced checking this movie out ASAP, it's out now on Digital HD, On Demand, Blu-ray. Just find a way to watch it and you won't regret it.
As always, thanks so much for reading and make sure to stay posted to Frank's Takes for more reviews. Until next time, keep it 100.
– Frank