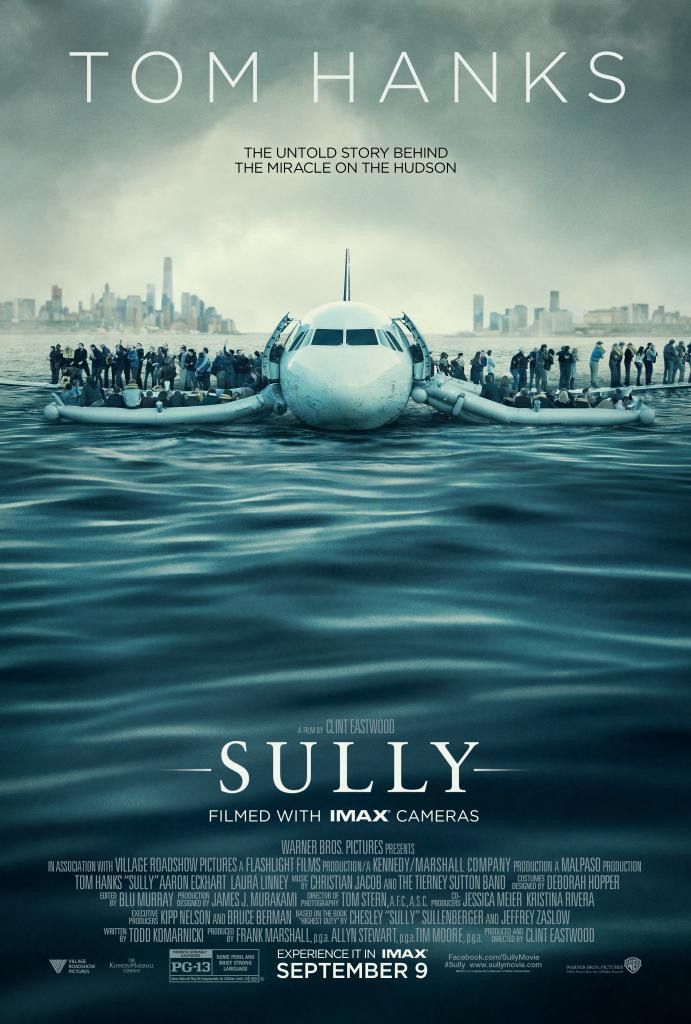 Sully - Movie Review

ImFrancoBosco There are certain actors that when their names on are featured on a movie poster, you know you're in good hands. In Sully's case, Tom Hanks has got you covered on this one, in the theater and in the movie. Let's break it down.

Sully is directed by none other than Clint Eastwood and stars most noticeably, Tom Hanks and Aaron Eckhart. This film tells the true story of the events of the miracle plane that was forced to make an emergency landing into New York's Hudson River by Captain. Chesley "Sully" Sullenberger. The aftermath ensues as the public, the media, and NTSB are on his case to figure out if Sully could've made it to a safer landing instead of the River. Did Sully endanger the passengers on board on the plane?
Now in actuality, the event of Sully's plane force landing into the Hudson River only lasted a mere two minutes. What you might be thinking, "how can you make a movie out of a 2 minute mishap?" and that was my only fear going into this movie. Can an entertaining, good story be produced from this incident?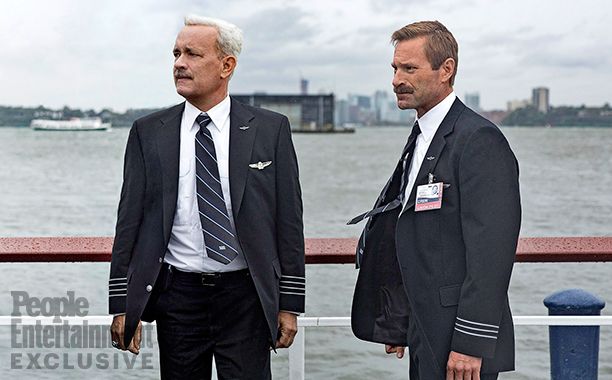 As I alluded to in my opening hook, when veteran actors like Tom Hanks are in your movie, you know what you're going to get: a very credible performance. At this point, it's almost the usual to say "Tom Hanks was really good in that", but it still rings true to this day. Tom Hanks can do no wrong when he's committed to his roles. One of the best actors still working today is excellent in this movie. It's Tom Hanks people, you can't hate.
One of my favorite actors today, Aaron Eckhart is also very good in this film as Sully's friend, co-pilot, and first officer of Flight 1549. Eckhart and Hanks' chemistry works extremely well in this story. Overall, a very solid, likable performance by Eckhart.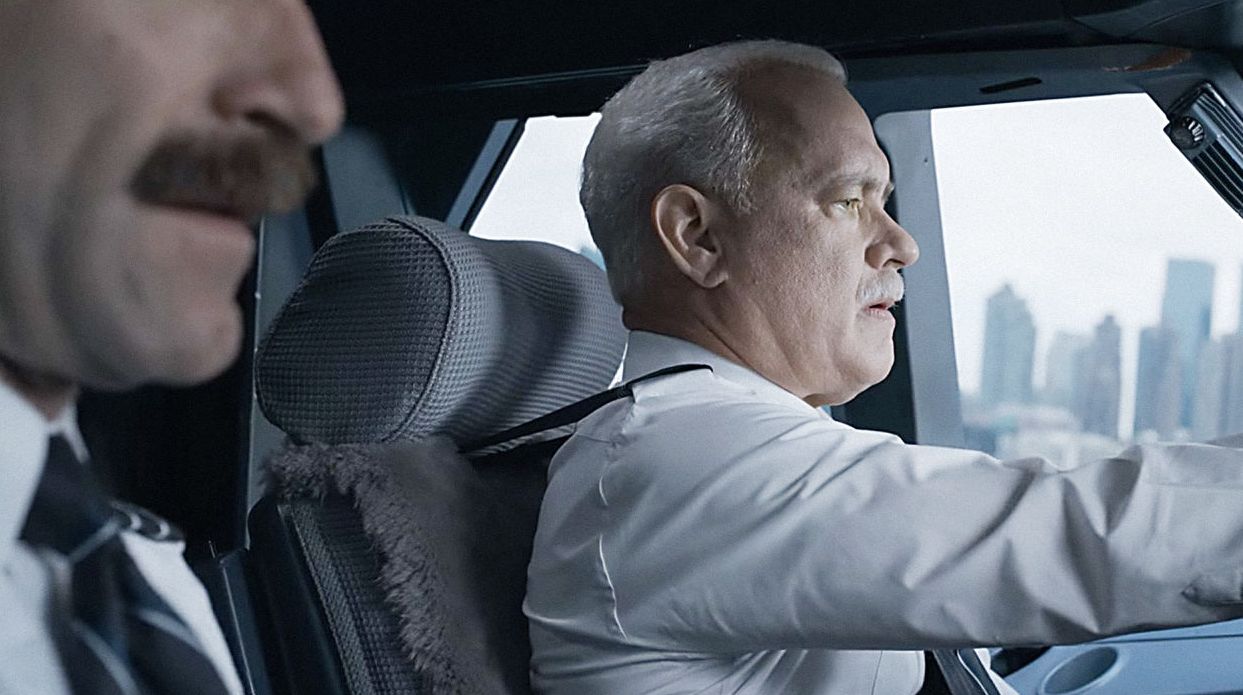 I'm almost torn on whether or not I like how this film was paced. The first act of this film, for me, is somewhat of a mixed bag. The movie opens with the incident already happened and you're thrown right into the whole shabockle, not to mention a couple of flashbacks into Sully's past here and there. A lot of time jumping is going on, which to the film's credit isn't hard to follow, but for me, did feel a little jarring at times.
However, the flashbacks of Sully's past are justified since the film did have to give emotional weight to Sully's situation for the audience to be invested. The film also presents new information and revelations throughout the story in a piece-by-piece fashion that really pulls the viewer into the investigation. I found myself very intrigued and interested to know more about what really happened that day in New York.
This strategy does pay dividend in the last act when they're at the final hearing to decide whether Sully should be stripped of his wings or not. Thanks to the film's pacing, it was able to build enough tension for a suspenseful, satisfying climax.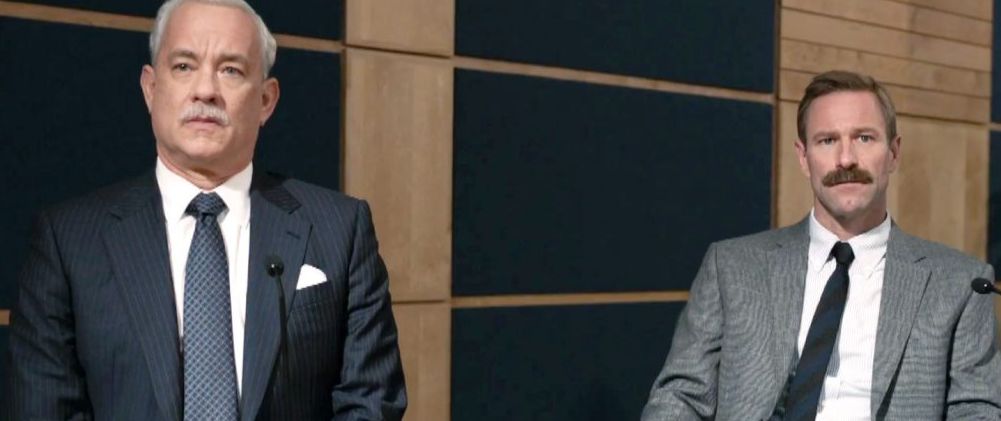 In the end, I did have some doubts about Sully as a movie, but Clint Eastwood proved me otherwise. I had a really good time with this film, it's well-acted, well-directed, and as a whole, a very compelling story of the Miracle on the Hudson. Aside from my issues with the jarring time jumps in film, it didn't detract from this well-crafted story.
I'm going to give Sully a "B+" on the movie grading scale. You don't have to run out to see this movie right away, but I would highly recommend putting it on a list of films to see in the near future. If you're into true stories, I think you'll really dig this one.
As always, thanks so much for reading and make sure to stay posted to Frank's Takes for more reviews. Until next time, keep it 100.
– Frank