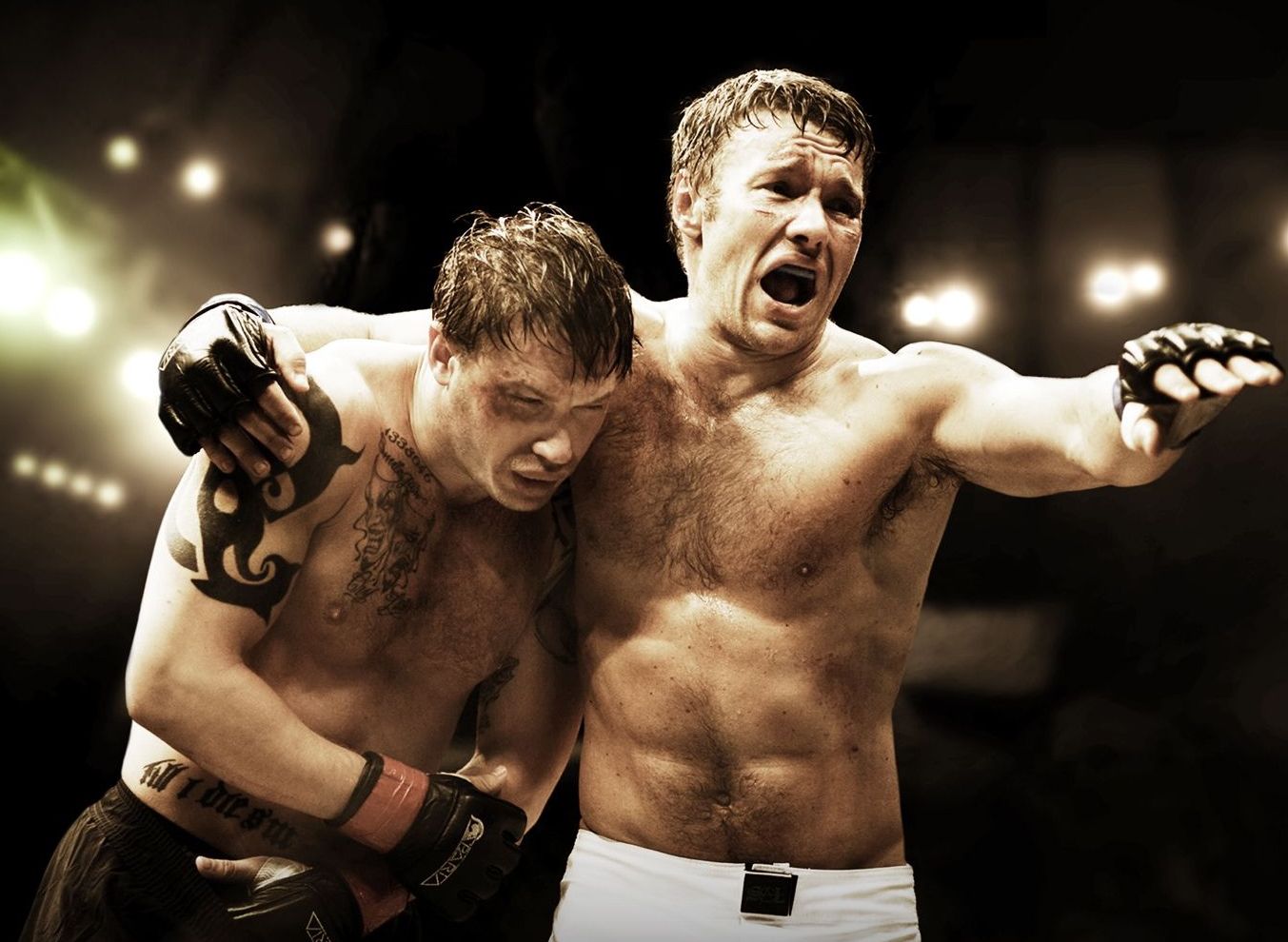 Warrior (2011) Review

popcornoncouch
Two estranged brothers, Brendan a caring married high school physics teacher with children (Joel Edgerton) and Tommy, a former soldier with a troubled past (Tom Hardy) end up fighting in the same MMA tournament for the $5,000,000 grand prize.
As a wrestling and fighting fan, I was excited to watch this movie and I was not disappointed. Warrior had the perfect balance of Action and drama. At the beginning we observed the lives of the two contrasting brothers. Brendan's life was more dramatic, he was struggling to pay the bills as a high school physics teacher which resulted in him competing in amateur MMA matches which his wife and the principal of his school don't approve of. His younger brother Tommy returned to his home town after fighting in the war and enlists his father (Nick Nolte) a recovering alcoholic as his coach for the big MMA Tournament.
After we fully understood the back story of the main protagonists, the action begins. This movie had gripping, intense and realistic fight scenes which will keep you on the edge of your seat as you cheer for both brothers. I liked how the brothers had different fighting styles, Brendan the underdog who was agile and strategic whereas Tommy was the dominant force with a brutal and hasty fighting style. The acting was excellent in this movie from Joel Edgerton, Tom Hardy and Nick Nolte I was emotionally invested in both brothers.
I loved this action-packed movie; it had dramatic scenes which made me feel emotional. It was intense and filled with great fights. Warrior showcased the back story of both brothers and their father well so you could really understand the characters. In a way Warrior was inspiring it just proves you can achieve your goal if you work hard and believe in yourself. Also a bonus for wrestling fans was seeing Kurt Angle in this movie. You should definitely watch this movie if you are a fan of Rocky or enjoy drama movies, I promise you will not be disappointed.
Similar movies: The fighter, Southpaw