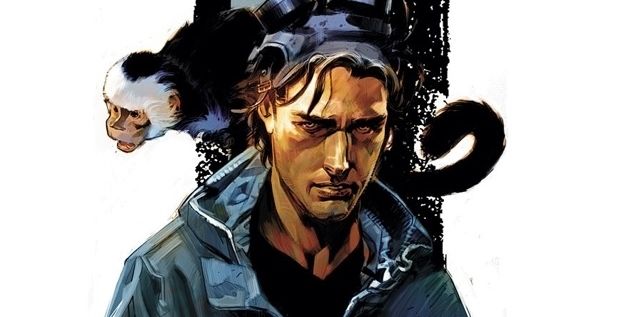 Y: The Last Man TV series in development at FX, according to reports

thepopculturestudio Fans of DC/Vertigo Comics series Y: The Last Man should prepare themselves for some bad news: plans for a big screen adaptation appear to have been aborted once and for all.
But don't despair, because this bitter revelation actually heralds far more promising news for fans of series' star Yorick Brown, as he appears set to feature in a big budget TV show developed by FX instead.
Kicking off in 2002 and wrapping in 2008, Y: The Last Man was written by Brian K. Vaughan and illustrated by Pia Guerra, and followed the exploits of escape artist Yorick and his pet monkey Ampersand after they find themselves the last two mammals alive possessing the male Y chromosome.
The series was a critical and commercial hit, and director D.J. Caruso looked set to direct a live-action trilogy adaptation back in 2007, only to clash with studio New Line when they pushed to condense the narrative into a single, two-hour film.
Given the length and complexity of the source material, not to mention the unprecedented success of The Walking Dead adaptation over on AMC, TV does seem a more suitable fit for Y: The Last Man, and announcements regarding the pilot episode should begin to surface in the months ahead.
Source: The Hollywood Reporter