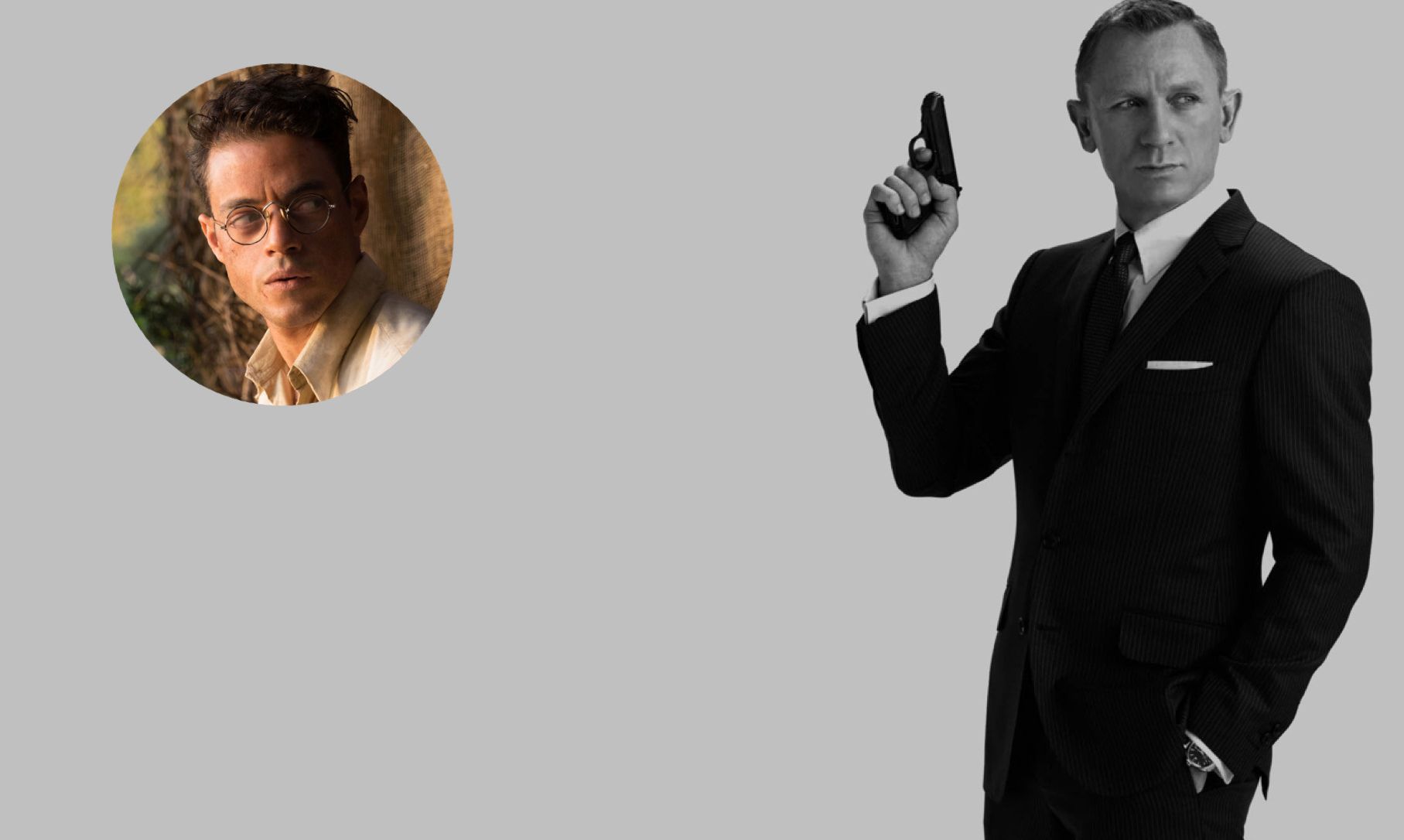 'BOND 25': Rami Malek to play the villain; Billy Magnussen cast as an American CIA agent
by GregHarmon
When BOND news strikes, it strikes hard!
Update 3/1: Lupita Nyong'o's reps have confirmed she is no longer in the running due to scheduling conflicts (per Deadline).
Here we go.

With the recent theatrical reshuffling from February 14, 2020 to April 8, 2020, MGM and EON can now focus their attention on matters of greater importance: Casting.

A new report out of Collider confirms recent Oscar-winner, Rami Malek is in final negotiations to star opposite Daniel Craig as agent 007's adversary! Insiders first reported that Malek was being eyed for the role back in December. At the time, Malek's shooting schedule on 'Mr. Robot' posed the biggest barrier in finalizing talks.

Sources now indicate that Malek's WME reps have successfully negotiated a shooting schedule that will accommodate his ability to shoot 'Mr. Robot' and "Bond 25" without compromise. While a deal has yet to be made final, both sides wanted to "wait and see whether Malek would win the Oscar, which would, of course, raise his quote" according to sources.

Variety also reports that EON have found their new American CIA operative - similar to Jeffrey Wright's "Felix Leiter" - in Game Night's charmingly handsome Billy Magnussen. Additionally, EON is still looking to fill two female roles described as "one a new MI6 agent and the other an accomplice similar to Olga Kurylenko's character in Quantum of Solace."

Interestingly, Collider's same exclusive also reported one of those two female roles could go to Lupita Nyong'o who, according to sources, is being eyed by producers. Sources have not confirmed whether or not Nyong'o has entered discussions to join the series, so we'll take this with a grain of salt until we hear otherwise.

Regarding reports of major script revisions, Variety did confirm that "no significant changes" were made to writer and director Cary Fukunaga's recent draft and that "producers and Craig were excited with what Fukunaga had delivered." Whew.

Lea Seydoux is set to reprise her "Spectre" role as psychologist Madeleine Swann prompting further speculation that BOND 25 could very well revisit storylines from George Lazenby's 1969 'On Her Majesty's Secret Service'. Spectre's Naomie Harris, Ben Whishaw and Ralph Fiennes will also reprise their roles.

Seems like yesterday BOND 25 was without Daniel Craig or a director. My how quickly events can unfold.

Production expected to start this spring with a release set for April 8, 2020.
Greg Harmon | Managing Editor | Follow me @sweetharmony for Film & TV discussion | Ko-fi http://ko-fi.com/sweetharmony