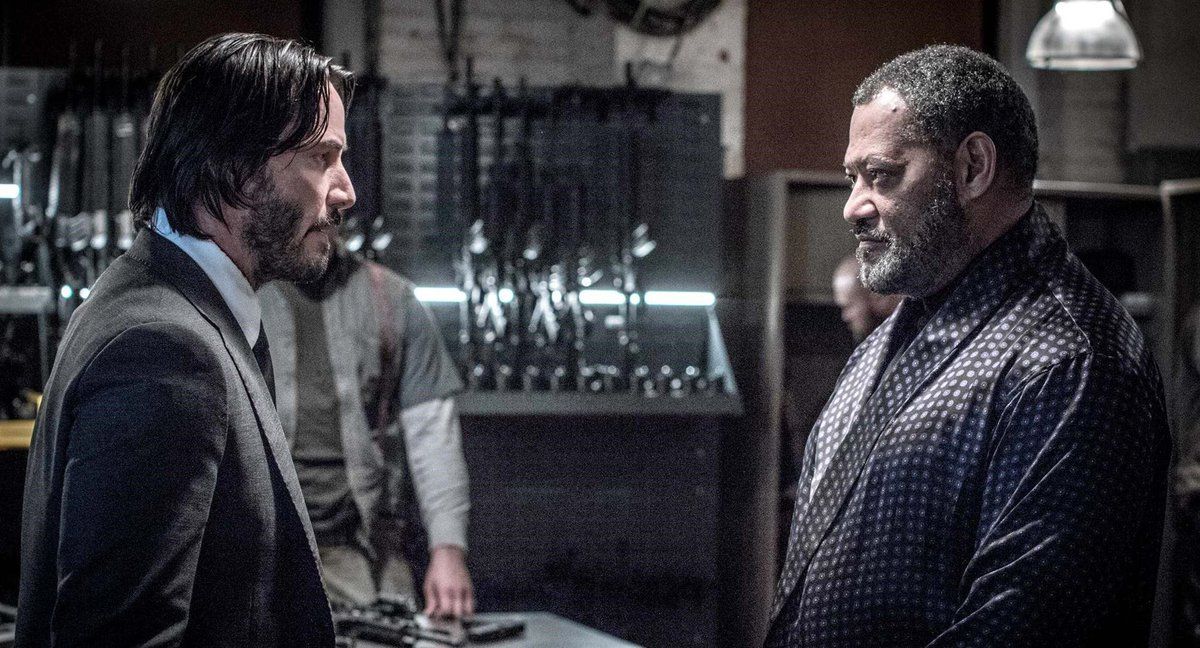 Laurence Fishburne will return for 'John Wick 4'

GregHarmon Managing Editor The King lives.
As the fourth installment gears up for production, we have word that Laurence Fishburne will reprise his role as the Bowery King in John Wick 4.
I mean, what else did you expect after the man survived a ginsu-style assassination? And now with the Baba Yaga under his care (and presumably by his side) the universe's almighty High Table may need more than just the Adjudicator to enact the rules of existence.
In an interview with Collider, Fishburne confirmed the news saying:
I read the script. It's really, really cool. As much as it's the same world as the other three films, it's just deeper. It's much deeper in terms of the code of the assassin and the relationship that he has with one character in particular who I think Mr. Watanabe is playing... is really the heart and soul of it.
If Fishburne's return wasn't enough, it's worth reiterating that deeper world will also include none other than Donnie Yen who, in Mr. Fishburne's words, is set to play Mr. Watanabe, an old friend who shares the same history and enemies as John. In addition to Yen, Japanese-British pop star Rina Sawayama and IT's Bill Skarsgard have also been cast in lead roles that have yet to be disclosed.
Yep, a good old fashioned school yard "fight fight fight" chant sounds appropriate doesn't it?
Fishburne also confirmed that production will begin in a "couple of months" in Berlin along with stops in Paris, Japan, and New York City. Chad Stahelski will be back to direct from a script co-written by Shay Hatten and Michael Finch. 
John Wick 4 scheduled for a Memorial Day weekend release on May 27, 2022.
LFG!