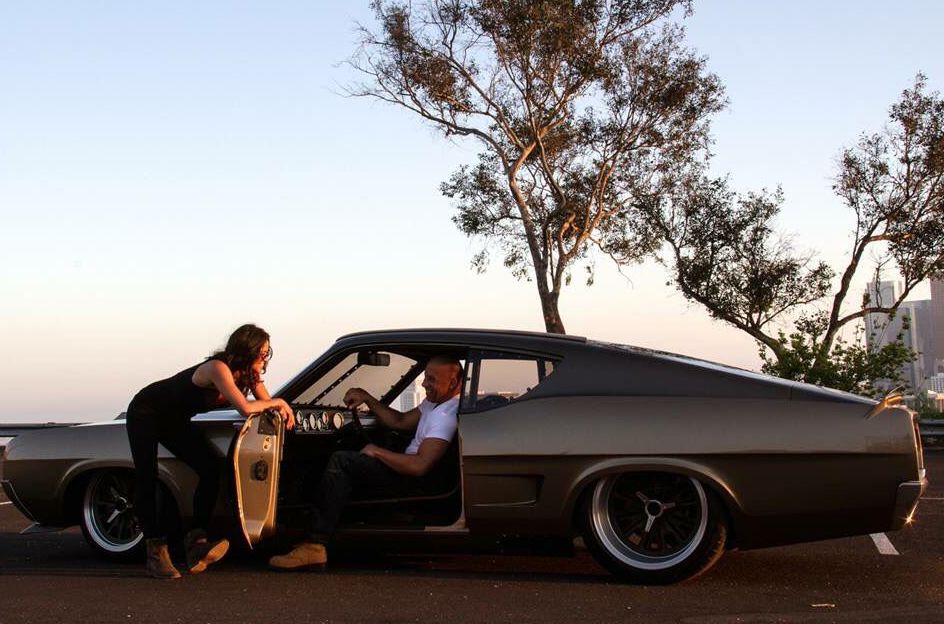 'Fast and Furious 9' Begins Production

GregHarmon Managing Editor See you again.
Rejoice. The ninth installment of Universal's multi-billion dollar Fast and Furious franchise has wrapped its first full day of production.

Series godfather Vin Diesel, along with co-star Michelle Rodriguez, posted a message to his Instagram faithful expressing their gratitude as cameras roll on the Georgia set. Diesel, sporting Dom's signature "Toretto" shop threads, shared this:

"We just completed our first day. We are so grateful. We're grateful to you Universal. We are grateful to our whole team, our incredible crew and incredible cast. And most importantly we are so grateful to you, world, that adopted this franchise. We are so blessed and we love you so much."

Director, Justin Lin returns for what will be his fourth series directorial effort with screenwriter Daniel Casey replacing longtime writer and producer Chris Morgan who jumped shipped to write Dwayne Johnson and Jason Statham's Hobbs and Shaw spinoff.

While the conclusion of Fate of the Furious seemed to indicate all is right with the Toretto fam, a ninth and tenth installment pretty much says otherwise. Jordan Brewster, a/k/a - Toretto's finest tuna sandwich making - Acura NSX-driving - mother of Brian O'Conner's son 'Jack' is confirmed to return along with Tej (Ludacris), Roman (Tyrese Gibson), and Ramsey (Nathalie Emmanuel). With the absence of Dwayne Johnson, you better damn well bet Diesel and co. will enlist additional star power, starting with John Cena, who has reportedly joined the cast in an undisclosed role.
Cena is certainly a name, but now that production is underway I have feeling more casting announcements will be made soon. Here's hoping Diesel, Morgan, Lin, and co. can breathe life into Universal's multibillion dollar franchise.
Stay tuned!