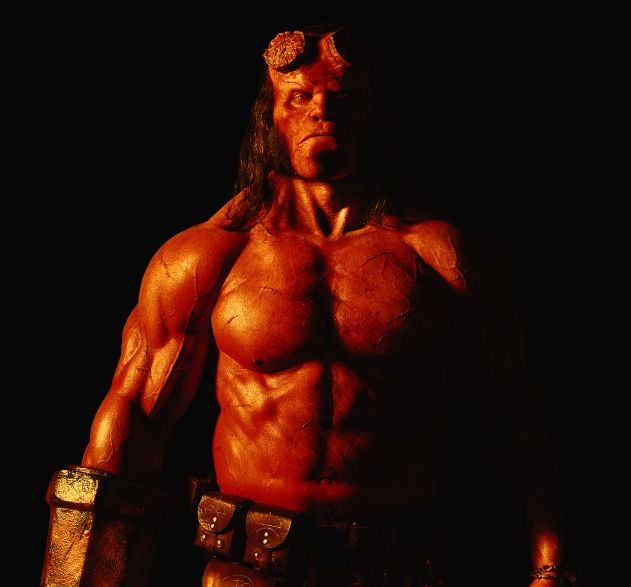 'Hellboy' First Test Screening Elicits "Fun" and "Incredibly Violent" Response

GregHarmon Managing Editor Neil Marshall's Hellboy is being described as a "well-rounded" and "incredibly violent" adaptation.
Sound the alarms!

The latest rundown comes from an insider who attended Liongate's Hellboy test screening this past week in L.A.

UK film critic and YouTuber, "Mr. H" got the scoop from a "trusted" insider who claims to be intimately familiar with Mike Mignola's comic series. Despite initial test screeners signaling a cause for concern, it sounds like Lionsgate has inched closer to a polished cut. Here are the key takeaways:

• Very accurate to comic book.
• Not an origin story.
• It's fun but doesn't take itself too seriously.
• Incredibly violent, likely to be a hard R.
• David Harbour gives a great performance as Hellboy.
• Ian McShane is a standout as Hellboy's father.
• Villian's motivations are cliche.
• A lot of licensed songs used, similar to Suicide Squad.
• Conclusion leaves the door open for a sequel.
'Ian McShane is a "standout" dad' pretty much says it all right?
Lionsgate and Summit Entertainment's reboot stars David Harbour as the half-demon superhero who works for the government organization Bureau for Paranormal Research and Defense (BPRD). Writer and creator of the Hellboy universe, Mike Mignola has gone on the record saying his script will be a faithful adaptation of the three story miniseries told in Darkness Calls, The Wild Hunt, and The Storm and the Fury.

Milla Jovovich stars as the villainous Nimue, Queen of Blood; Ian McShane as Hellboy's adopted father and founder of BPRD; Daniel Dae Kim as a badass military jaguar-human Ben Daimio (Thank you Ed Skrein!), and Sasha Lane (American Honey) as Alice Monaghan, a magical figure who was rescued by Hellboy as an infant.
With less than five months until the theatrical release, you have to believe the first trailer will drop soon. In the meantime, I recommend you give Mr. H's video a listen to get the full scoop (see below).

Hellboy is set to hit theaters April 12, 2019

(H/T Dread Central)