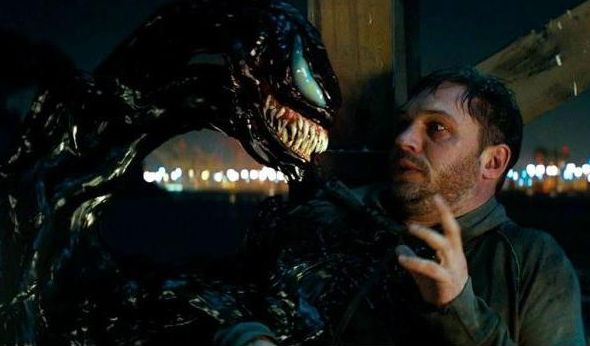 'Venom' sequel officially in the works with Sony

GregHarmon Managing Editor Show me the $Venom$
After hauling an impressive $855M worldwide gross, you knew it was only a matter of time until Sony officially greenlit the sequel to "Venom".
Today, the studio announced their next move securing Kelly Marcel to write the script. Marcel, who co-wrote 2018's entry along with Jeff Pinkner and Scott Rosenberg, has also signed on as Executive Producer alongside Avi Arad, Matt Tolmach and Amy Pascal.

Sources close to Variety speculate resident Venom helmer - Rueben Fleischer - will not return due to conflicts shooting "Zombieland 2" and Sony will look elsewhere to hire a director (dials 1-800 Lord and Miller). Michelle Williams is expected to return along with Mr. Tom Hardy, and Woody Harrelson as Carnage.

Marcel has quietly made a name for herself having already earned a BAFTA nomination for her work on 2013's endearing Saving Mr. Banks. Marcel is also tapped to write "Cruella," Disney's live-action origin story starring Emma Stone as the infamous villain Cruella De Vil.

Though a release has not been confirmed, Sony's "Venom" sequel is likely due October 2020, which is currently reserved for 'Marvel's untitled sequel'.

You can check out our reviews of Venom broken down by choose your own adventure:
The good ⭐️⭐️⭐️ 1/2 (@FilmGob)
The decent ⭐️⭐️ 1/2 (@DelaliBessa)
The ugly ⭐️ (@LCJReviews)