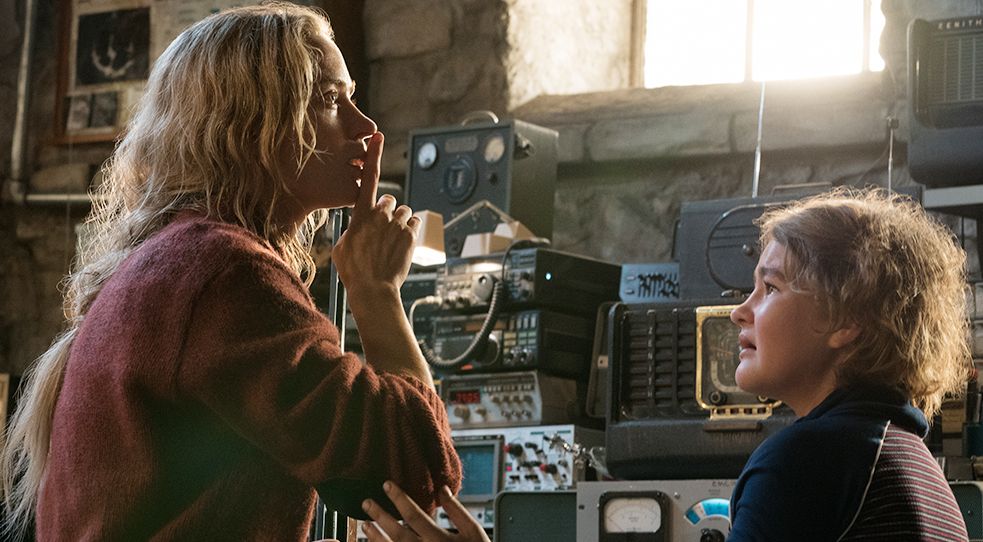 'A Quiet Place' Sequel: Emily Blunt Returning; John Krasinski Directing

GregHarmon Managing Editor The gang is officially back together
Update 2/22: The Hollywood Reporter has confirmed Millicent Simmonds and Noah Jupe will reprise their roles in the upcoming sequel!
Okay, so we knew John Krasinski was onboard to write the sequel. We now have word that Krasinski will direct AND Emily Blunt has closed a deal to return as badass momma "Evelyn Abbott"!
Deadline confirmed the news shortly after Krasinski dropped this Tweet hinting "…time to go back. #PartII 5-15-20"

Of course, what followed was a bigger bombshell with the announcement of Emily Blunt's return. Which means, whatever Krasinski's got cooked up will indeed feature the continuing story of Evelyn Abbott and hopefully their onscreen children Regan (Millicent Simmonds) and Marcus (Noah June).
Back in October, Krasinski confirmed he was writing the script for 2018's follow up which featured Emily Blunt and John Krasinski as a married couple with two small children who must remain silent to avoid being mangled by creatures attracted by noise. With talk of an impending sequel, the question came down to whether or not "A Quiet Place 2" would pick up where the Abbott's left off or if it would leave the door open for an extended universe - think Cloverfield and Ten Cloverfield Lane. Perhaps this will do both?
'A Quiet Place 2' is slated to hit theaters May 15, 2020 with production expected to begin July 1.