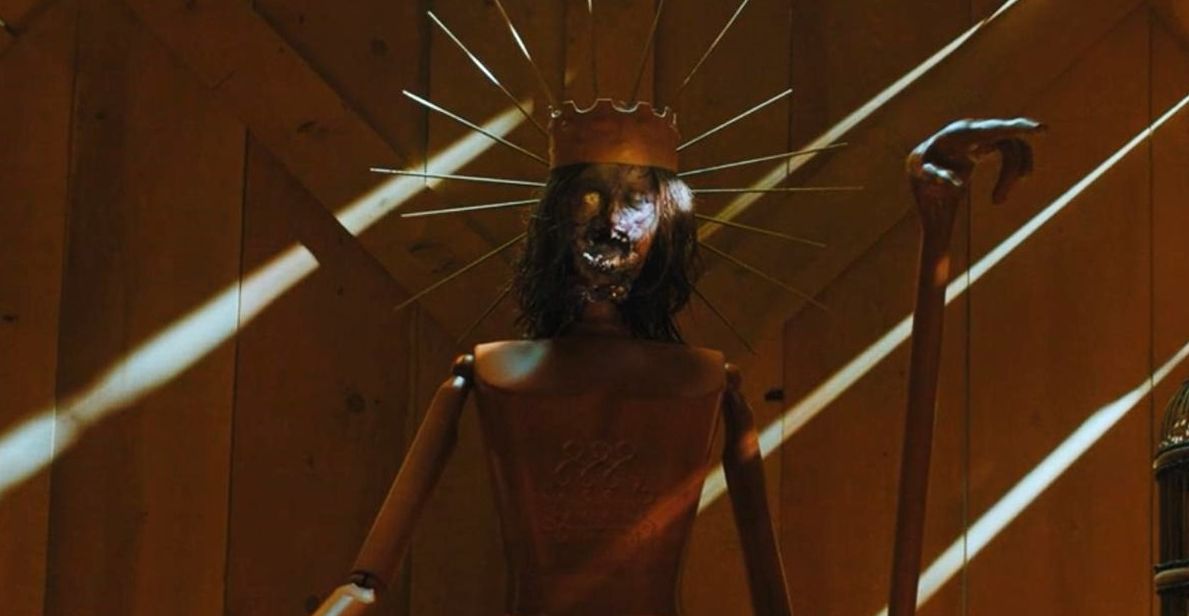 A24 Teases Ari Aster's 'Hereditary' Follow up 'MIDSOMMAR'

GregHarmon Managing Editor Violent, bizarre, and pagan cults? Aster's follow-up feels 100% on-brand

It's hard to believe we are just 9 months removed from Ari Aster's - recently crowned FANGORIA Chainsaw Award Winner - HEREDITARY - and yet, genre aficionados will get the chance to sink their teeth into his next horror project in a matter of months.
Aster's new film - MIDSOMMAR - stars Jack Reynor, Florence Pugh, and Will Poulter in what has been described as "Scandinavian Folk Horror". A24 released this oddly tranquil but equally head-scratching 15-second motion graphic that makes you wonder what exactly Aster has in store for his subjects? Check out the premise:
❝A couple travels to Sweden to visit their friend's rural hometown for its fabled mid-summer festival. What begins as an idyllic retreat quickly devolves into an increasingly violent and bizarre competition at the hands of a pagan cult.❞

Aster has previously gone on the record stating Midsommar "is the only other horror movie" he has planned for the foreseeable future and that he plans to "play in every genre" - including sci-fi and musical. Aster also stated that he has TEN scripts already written. 10! Let's hope Midsommar checks out. I would love to see what else Aster has inside his creative toolkit!

MIDSOMMAR hits theaters August 9, 2019
H/T BloodyDisgusting