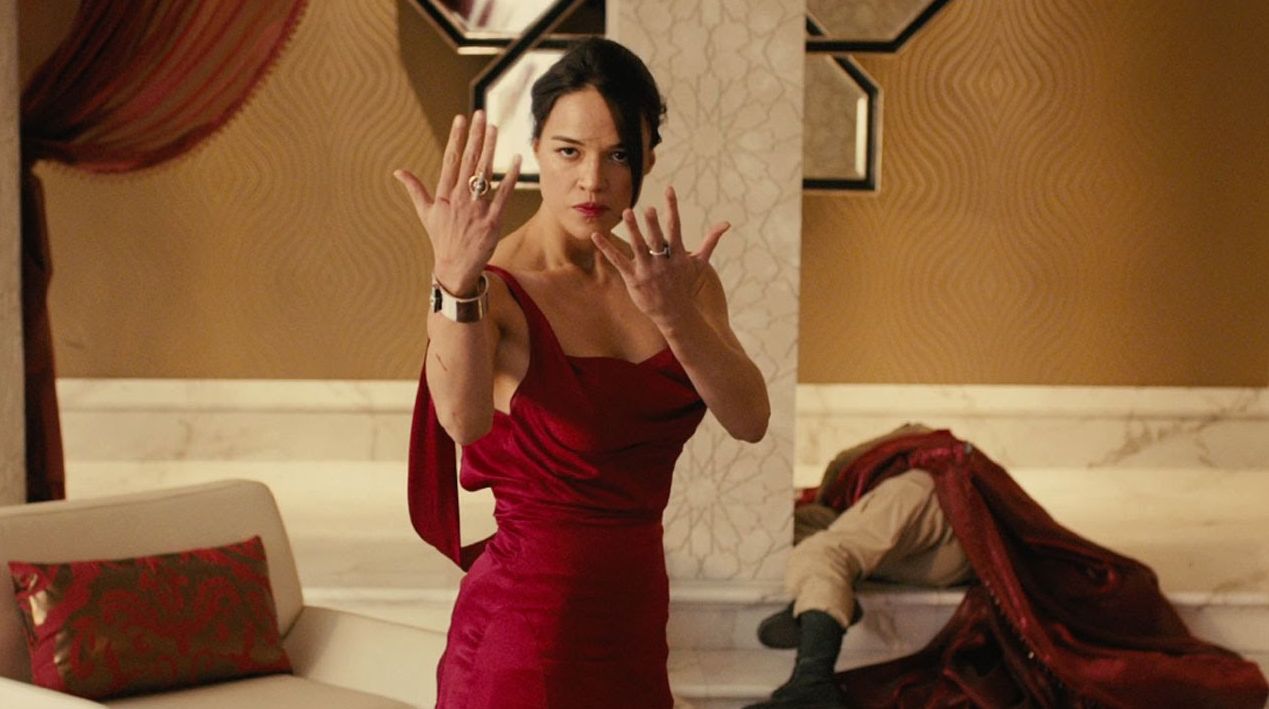 Female-Fronted 'Fast & Furious' Spin-off In Development

GregHarmon Managing Editor Do we need yet another Fast and Furious spin-off?
According to Vin Diesel, the answer is yes.
The series patriarch announced the second of THREE "Fast & Furious" spin-offs has been pitched and is now currently in development backed by a trio of writers behind Marvel blockbusters - Captain Marvel, Black Widow, and Silver Sable.
Diesel shared the news earlier today with his Instagram family:
❝As you know, there are three new spin offs that We have promised Universal... well this week we heard a pitch for the Fast female protagonist driven spinoff I created in 2017, and you can tell by the smile on Samantha's face it was VERY exciting. Shout out to Nicole Perlman, Lindsey Beer, Geneva Robertson-Dworet. Welcome to the Fast FAMILY...❞
Details beyond Diesel's announcement are scarce, including who from the current universe will be involved. But considering the current talent pool, I wouldn't be shocked if any one of these ladies and their characters were, including Michelle Rodriguez, Jordana Brewster, Nathalie Emmanuel, Eva Mendes, Charlize Theron, HELEN MIRREN, or even characters who are presumably dead - Justice for Gisele (Gal Gadot). In other words, the possibilities are endless.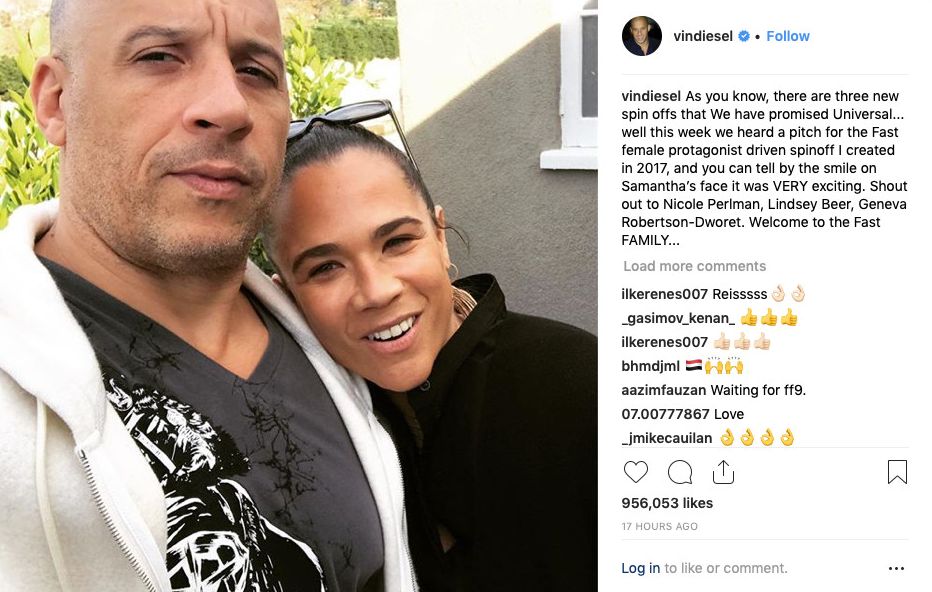 If you scan social media's reaction -insert dumpster fire meme here- it wouldn't take much to feel the heat in what could otherwise be construed as a feeble attempt to revive a franchise running on empty; although the box office tells a different story. But here's another way to look at it, what if this female-led spin-off is all part of the master plan?
What if this is Diesel's way of doubling down on what made FAST FIVE so great? Fans got to see an infusion of characters from a shared universe in one of the greatest heist films of the 21st century. Now factor in 'Hobbs and Shaw', this female-fronted spin-off and a tbd THIRD spinoff coupled with new characters, side plots, and a shared family and one might wonder if this all trails back to a massive Fast and Furious 10 finale?!?

Time will tell. For now, we'll file this under 'for Fast and Furious purists only.'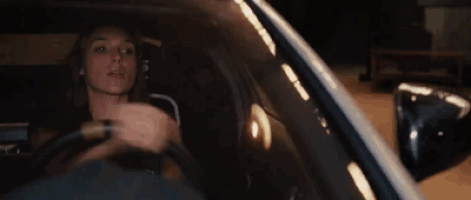 *If I had to speculate, the third spin-off involves a complete reboot featuring the adventures of Jack (Brian and Mia's son) and Brian (Dom and Elena's son).
Posted in Untitled Fast & Furious Spinoff,