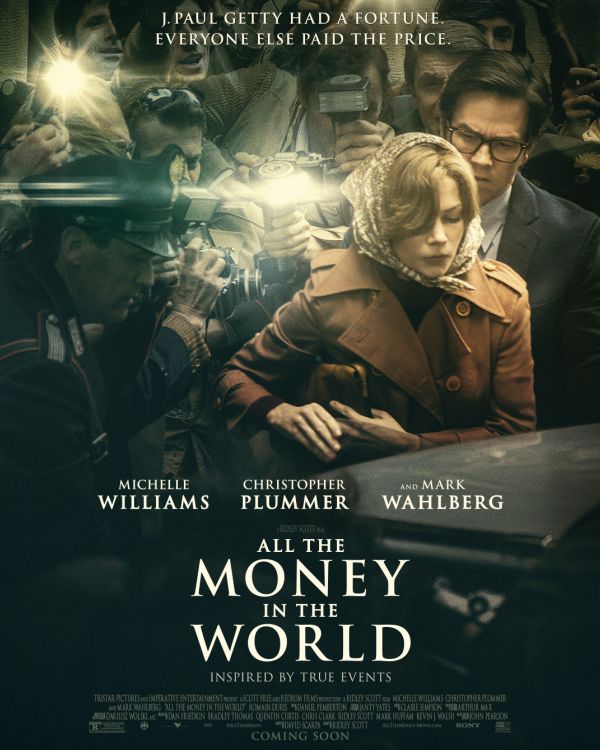 'All the Money in the World' TV spot reveals Christopher Plummer as John Paul Getty

GregHarmon Managing Editor All the Money in the World's newest 30-second promo is hot off the press and features Christopher Plummer as American Industrialist, John Paul Getty.
Set to premiere in less than four weeks, Ridley Scott and TriStar Pictures have been busy re-imagining what was once considered a Oscar hopeful in a biopic that follows the true-life story of American Industrialist John Paul Getty and his refusal to cooperate with the extortion demands of a group of kidnappers who abducted his grandson in 1973.
After churning out two new promotional posters, TriStar and Scott released a brief 30-sec spot featuring the 87-year old Oscar winner Christopher Plummer stepping in to replace Kevin Spacey as John Paul Getty. As it should come to no surprise, Plummer's natural presence is a welcome sight in the wake of Spacey's sexual assault allegations and facial prosthetics.
Check out the brief clip and see for yourself! All the Money in the World is set to release on December 22