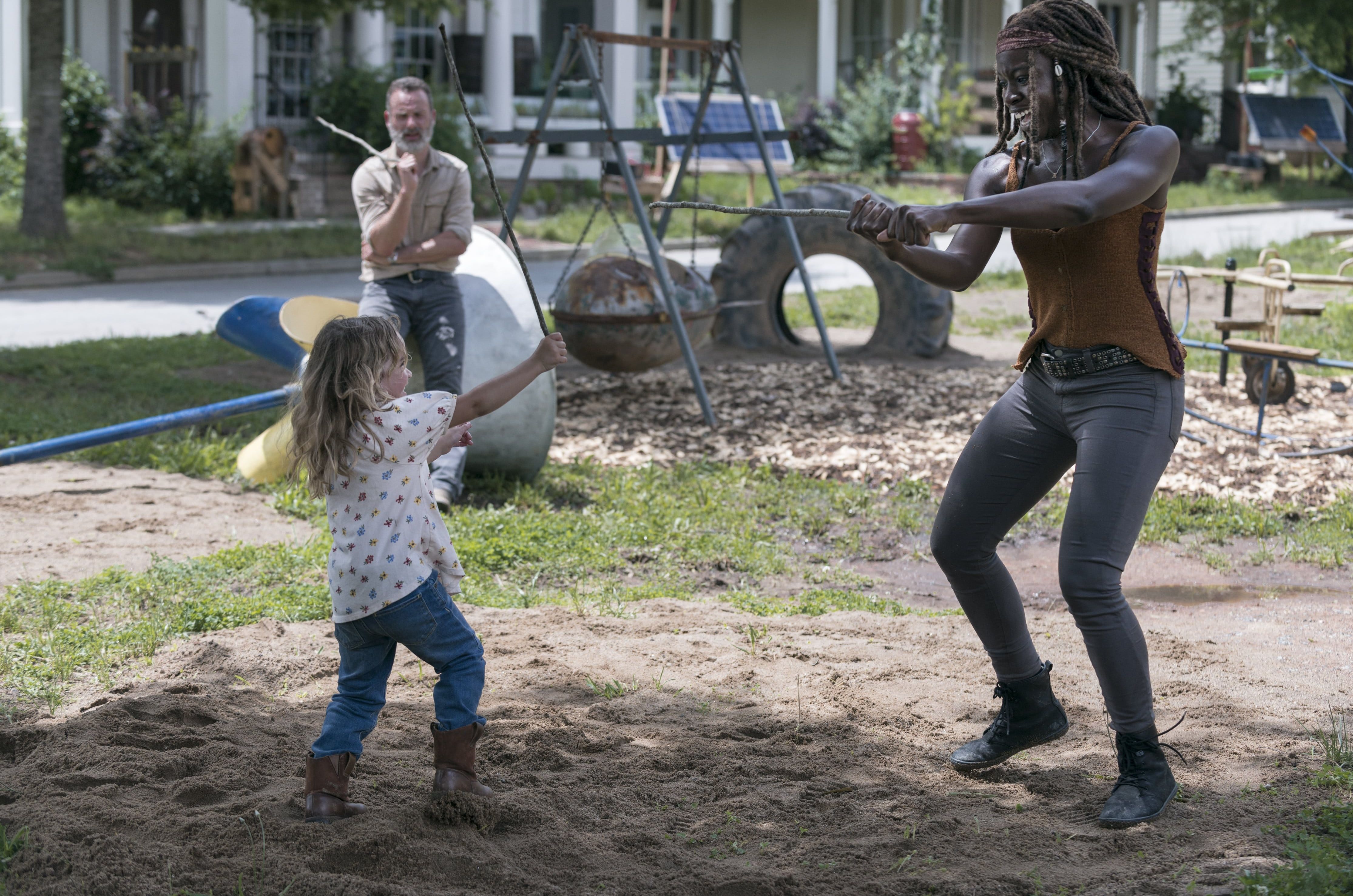 AMC's second 'The Walking Dead' spin-off coming 2020

GregHarmon Managing Editor AMC's resident golden child has managed to churn out 9 seasons, a spin-off, an impending three chapter film featuring Rick Grimes and now, a SECOND spin-off about the first generation born into the zombie apocalypse.
Paging Judith Grimes?
Today, AMC has taken another step towards zombie apocalypse domination by rewarding series faithful with an all-new 10-episode series! Production is slated to begin this summer in the backwoods of Virginia with the premiere expected in 2020.
AMC's untitled spin-off will be co-created by former Walking Dead showrunner-turned-Chief Content Officer Scott M. Gimple along with longtime series writer and producer, Matt Negrete.

The logline for AMC's series reads straight out of an upcoming season of Survivor. Pitting "heroes" vs. "villains" in an origin story featuring "two young female protagonists" who were among the first generation born into AMC's storied zombie apocalypse.
Of course, those familiar with series canon will undoubtedly recognize that Gimple and Negrete are welcoming fans into similar territory but seen through the eyes of a 'generation' who never knew any different. Which also means the series will likely time hop well past the present day, featuring said "female protagonists" who could very well be anywhere between the ages of 16-24 years old.
As someone who stopped watching The Walking Dead after Glenn's bludgeoning (#Justice4Glenn), it's not for me to say AMC's announcement will make for good television. But I will admit, it sounds intriguing.
Source: The Hollywood Reporter