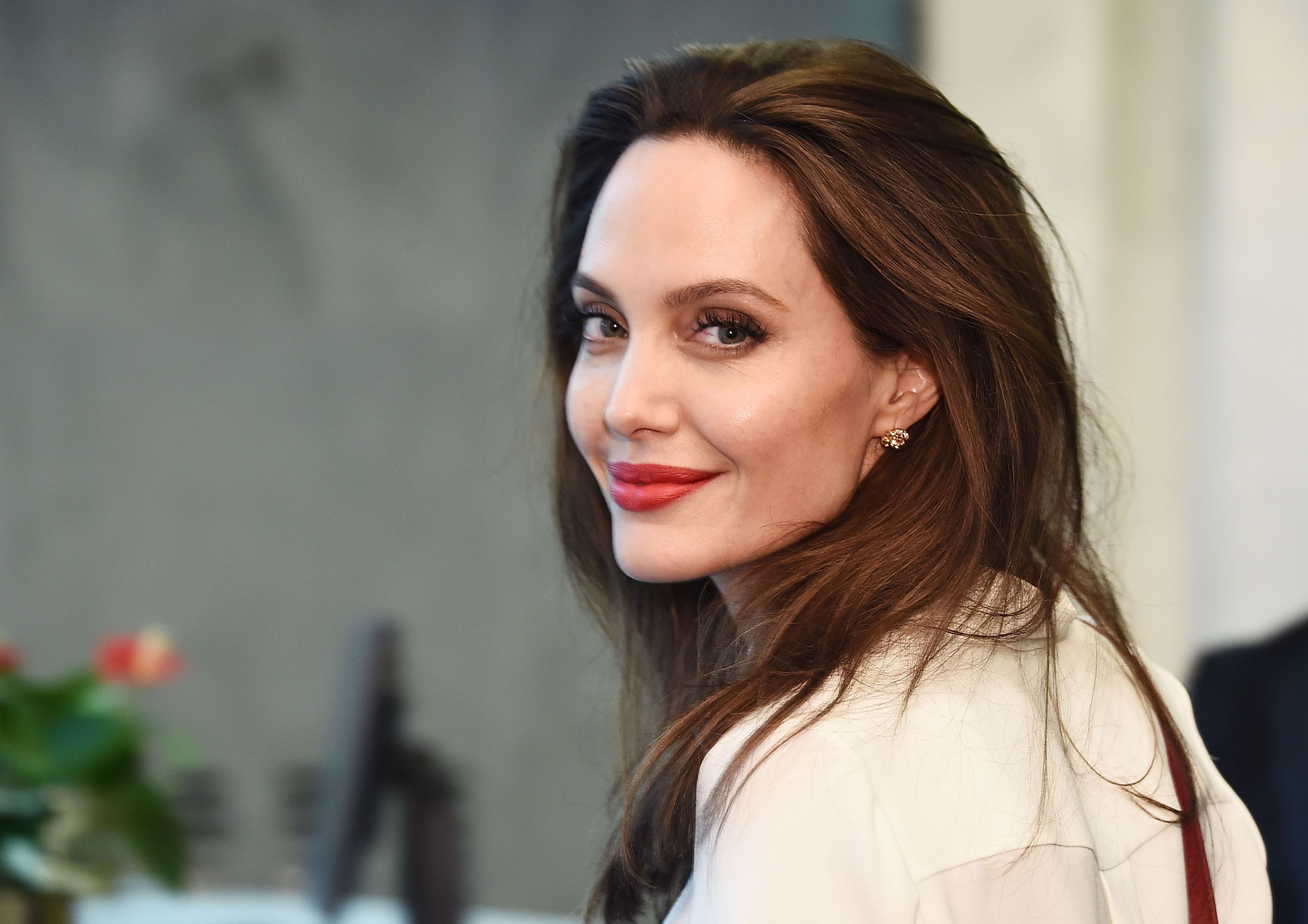 Angelina Jolie In Talks To Join Marvel's 'The Eternals'
by GregHarmon
Welcome to the MCU Ms. Jolie!

Sources at The Hollywood Reporter confirm Angelina Jolie is in final negotiations to join the cast of Marvel's newest superhero group, The Eternals.

Marvel has yet to disclose which character the 43-year-old Oscar-nominated actress will play, but sources suggest Marvel's grand entry will feature "the love story between Ikaris, a man fueled by cosmic energy, and Sersi, who relishes moving amongst humans." Which prompts speculation Jolie could play one of several characters including Sersi or fellow Eternal superhuman and scholarly warrior, Thena.

The Jack Kirby-created comic originally hit newsstands in 1976, introducing a new wave of cosmic entities known as the Celestials who, notably spawned the Kree and Skrull along with the evolution of two high-powered, near-immortal races known as Eternals and Deviants. While Eternals possess "godlike power and are generally physically beautiful", the Deviants are for the most part described as "hideous", with each member of their race possessing some random physical and/or cosmetic mutation.
Throughout the comic iterations, the Eternals would go on to form alliances with fellow Avengers - Thor, Iron Man, and Doctor Strange - in an effort to protect Earth from the mutant Deviants.
Jolie's casting comes as Marvel looks to reshuffle the deck heading into Phase IV, which now includes the continuing story arcs for resident Avengers - Spider-Man, (presumably) Black Widow, Black Panther, and Doctor Strange. Factor in newcomers Captain Marvel, Shang-Chi, and now The Eternals and the sting of saying goodbye to Captain America and Iron Man, well, still hurts.
The Rider's Chloe Zhao will direct from a script written by 2017 Black List writers, Matthew and Ryan Firpo.
You excited for The Eternals?

GregHarmon in The EternalsFollow
Greg Harmon | Managing Editor | Follow me @sweetharmony for Film & TV discussion | Ko-fi http://ko-fi.com/sweetharmony