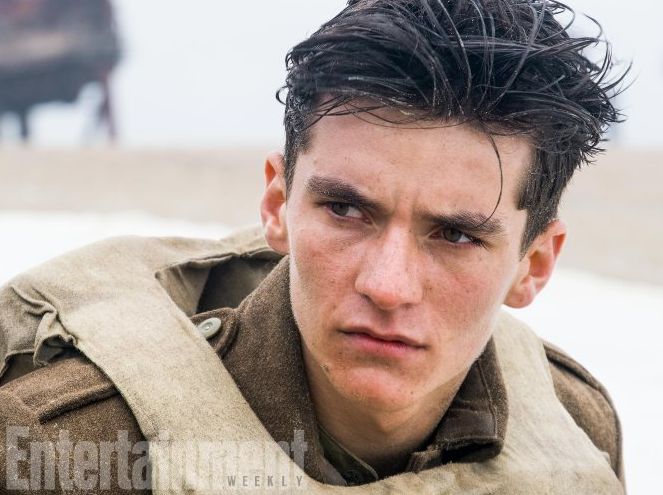 Christopher Nolan's 'DUNKIRK' will feature 79 awe-inspiring minutes of IMAX footage

GregHarmon Managing Editor Just this week, Warner Bros. Pictures announced DUNKIRK - Christopher Nolan's upcoming anxiety-inducing War War II thriller - will appear in 125 select theaters equipped for 70mm projection, including 31 IMAX screens installed for 70mm projection.
Check out the latest promo stills and 60 sec IMAX spot below!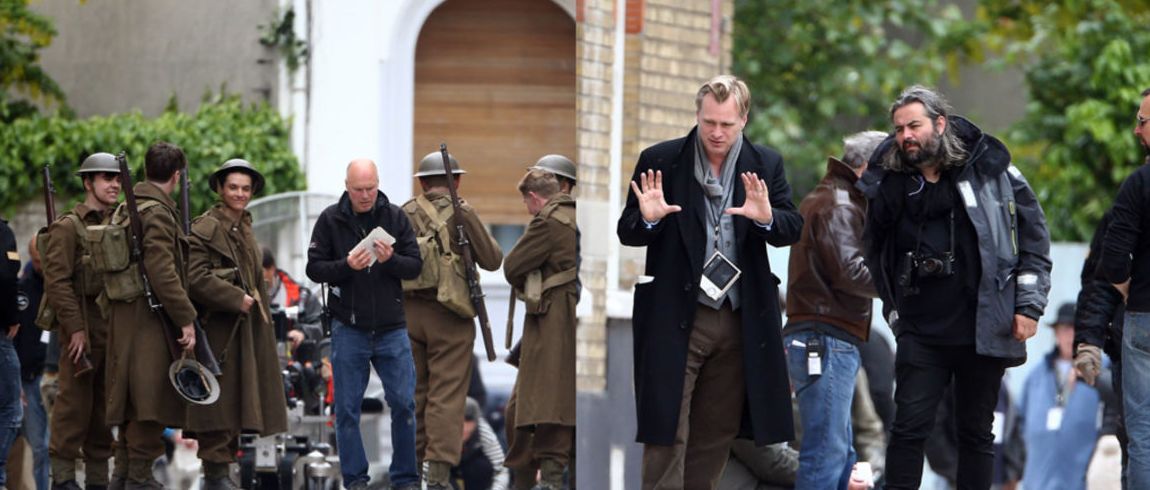 Compared to Nolan's previous IMAX ventures - The Dark Knight (28 minutes), The Dark Knight Rises (72 minutes), and Interstellar (60 minutes) - Dunkirk will feature 79 minutes of exclusive IMAX footage shot on high-resolution 2-D IMAX cameras and 106 minutes shot entirely on 65mm film. That accounts for seventy-five percent of Dunkirk's runtime, making it Nolan's longest shot film on IMAX.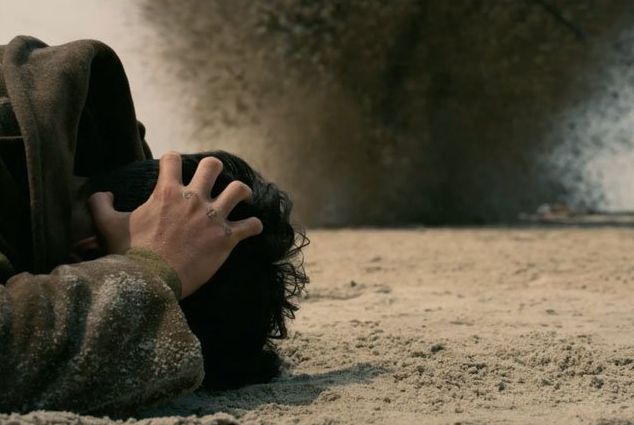 Dunkirk marks the widest released 70mm film since 1992's Far and Away, also eclipsing Tarantino's 100 screen 70mm-equipped release of The Hateful Eight back in 2015, which previously trumped Nolan's Interstellar release on 50 70mm-equipped IMAX theaters in 2014. The man behind Dunkirk's massive IMAX high-resolution 2D camera is Nolan collaborator and Oscar-nominated cinematographer Hoyte van Hoytema (Interstellar, Her, Tinker Tailer Soldier Spy). According to Nolan, Hoyte was tasked with wielding the massive 60 lb IMAX camera as hand-held "Hoyte hand-held the [IMAX] camera for a few sections of Interstellar very effectively, and then on this, I had to break the news to him that he was going to be doing it for a massive amount of the film. We could get on a small boat with a number of characters and just shoot IMAX as if we were shooting with a GoPro camera." Someone get this man a participation trophy, stat.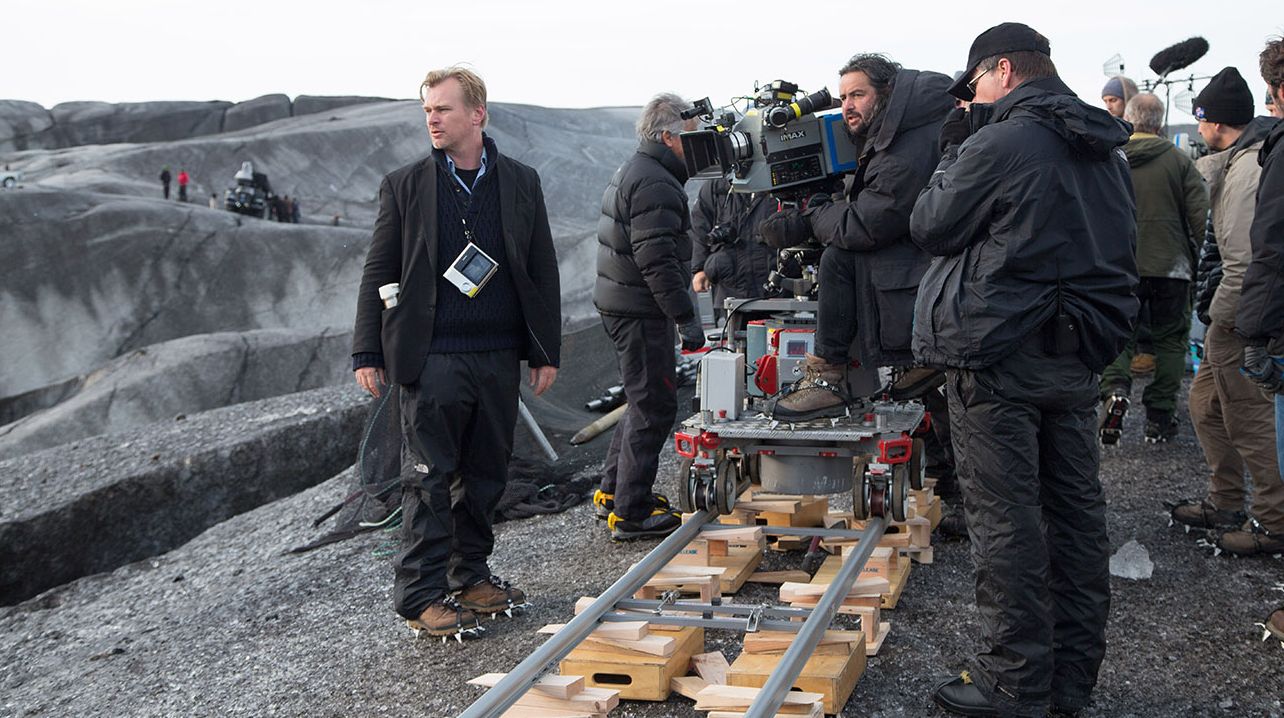 If by chance you are unable to catch Dunkirk in 70mm or IMAX 70mm, Dunkirk will be screened in a total of six different formats, and if you're like me and prefer a visual illustration, Trailer Track founder Anton Volkov created a helpful guide detailing the difference for each of the six formats - including a visual rendering of each formats aspect ratio. IMAX 70mm projection looks stunning.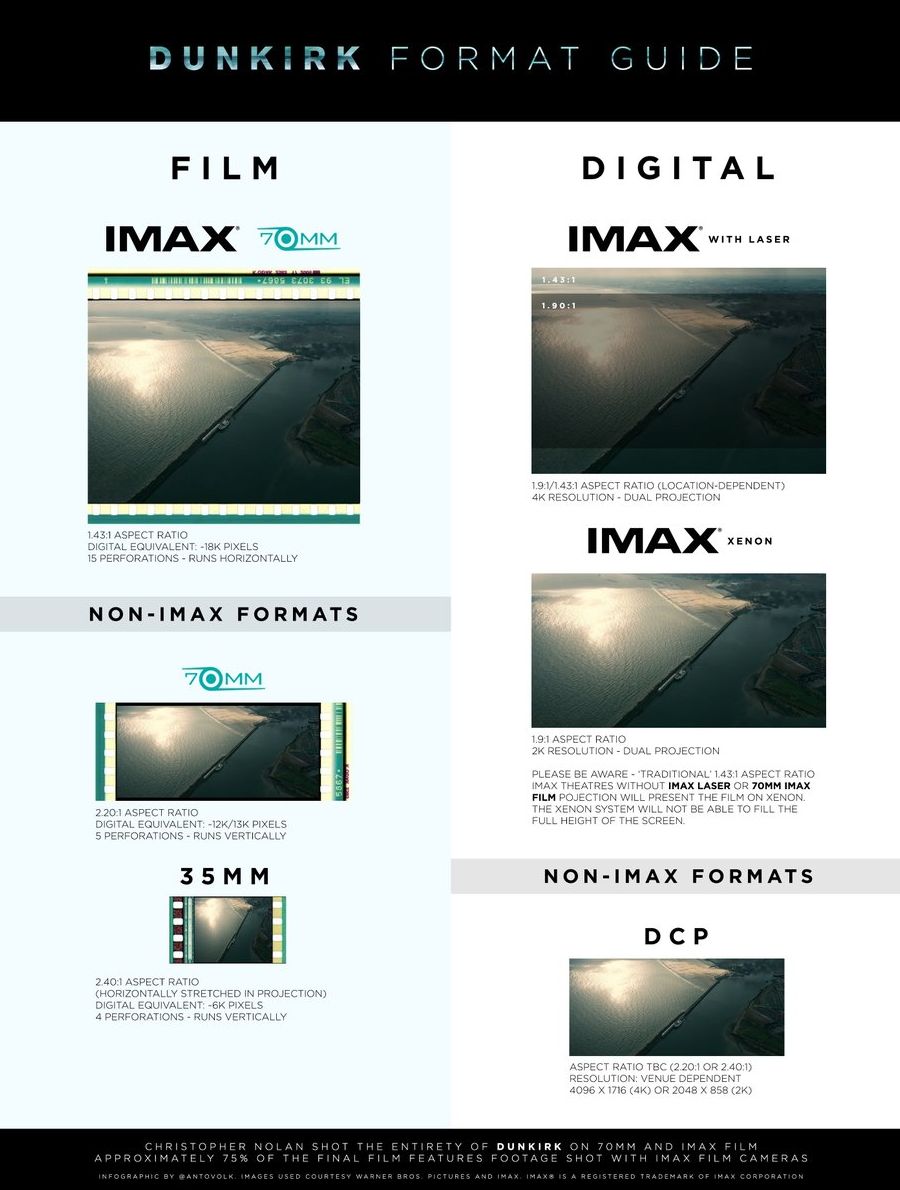 Tickets for 70mm screenings went on sale July 5 and tickets for all other viewings go on sale July 7th. For those curious about the 70mm screening locations in addition to purchasing advance tickets for all other screenings, visit Dunkirk's easy to navigate ticketing site.
In the meantime, check out these gorgeously haunting promo stills. Dunkirk opens nationwide July 21 and stars Tom Hardy, Kenneth Branagh, Harry Styles, Cillian Murphy, Mark Rylance, and newcomer Fionn Whitehead.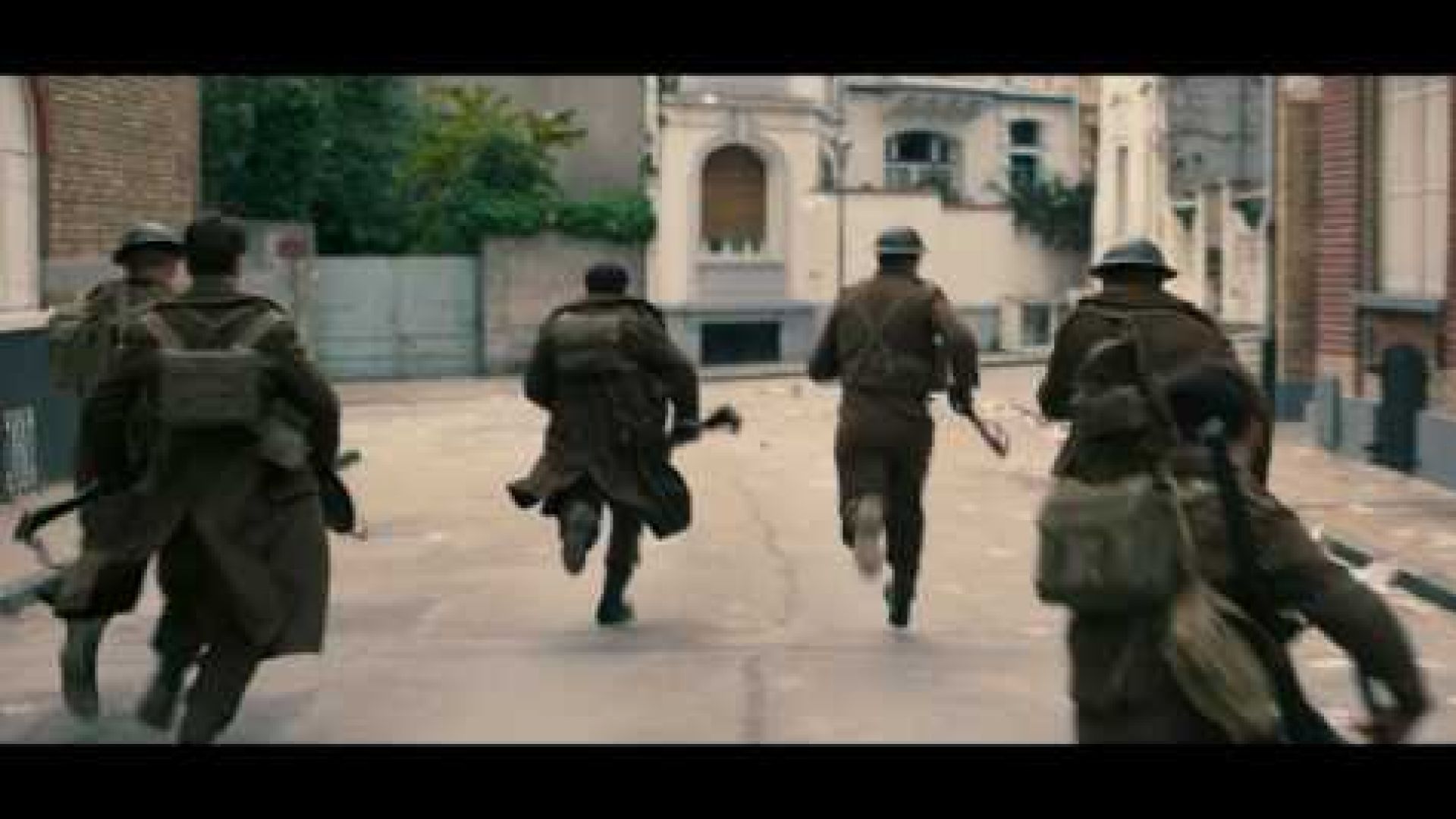 Synopsis
In May 1940, Germany advanced into France, trapping Allied troops on the beaches of Dunkirk. Under air and ground cover from British and French forces, troops were slowly and methodically evacuated from the beach using every serviceable naval and civilian vessel that could be found. At the end of this heroic mission, 330,000 French, British, Belgian and Dutch soldiers were safely evacuated.