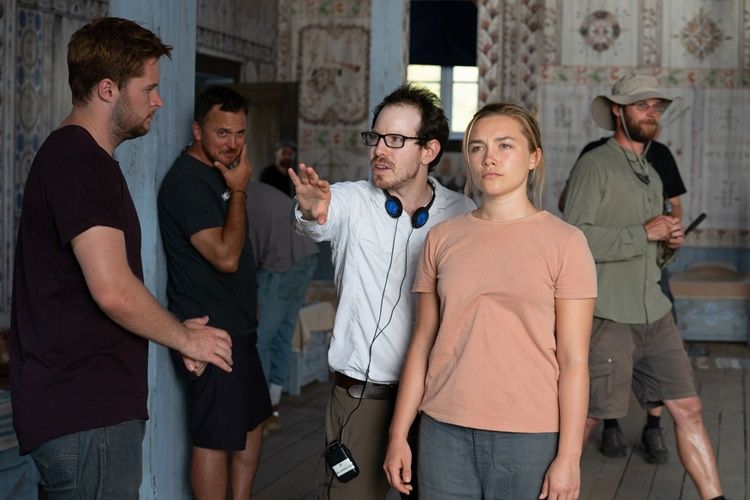 Ari Aster's next film will be a "nightmare comedy"

GregHarmon Managing Editor Ari Aster is going to dabble in comedy. 
But not just any kind of comedy, a NIGHTMARE comedy! Which, at face value, pretty much says all we need to know given Aster's penchant for grief and cults have yielded both Hereditary and Midsommar.
The 33-year-old talent attended a Q&A-style virtual chat with UC Santa Barbara's Associated Students Program Board. During the chat, Aster revealed he just finished a new draft of what he describes as a "nightmare comedy" geared for adults 17 years and older. Even crazier? Aster says the runtime for this next film is "gonna be four hours long".  
Talk about a scintillating tease. 
Despite the little we know, Aster's revelation feels 100% on-brand. This considering his brief but distinguished resume has indeed confirmed Mr. Aster has one f*cked-up imagination. Not only is Hereditary arguably one of the great horror films of the 20th and 21st centuries, but his breakup follow up - or as Aster refers to as a Wizard of Oz for perverts - was yet another aesthetic gift in which Aster himself claims to not know what sub-genre Midsommar even falls under.
Interestingly, Aster has previously gone on the record stating Midsommar "is the only other horror movie" he has planned for the foreseeable future and that he plans to "play in every genre" - including sci-fi and musical. Aster has also stated that he has already written scripts for TEN different films.
And now it appears we will see one of those ten scripts come to life. Can't wait.