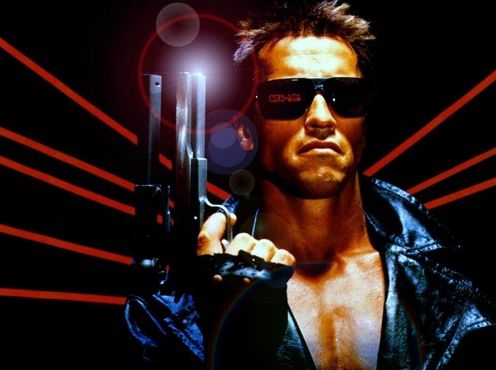 Arnold Schwarzenegger confirms new 'Terminator' film

GregHarmon Managing Editor
It is official folks, Arnold Schwarzenegger will be returning to the Terminator franchise along with series creator and director of The Terminator and The Terminator 2: Judgment Day, James Cameron. Schwarzenegger confirmed with ScreenDaily at Cannes that the Terminator franchise will be returning but this time with James Cameron producing.
Deadline sources also report, Cameron who regains certain rights to The Terminator in 2019, is in early talks with Deadpool director Tim Miller to direct Cameron's new iteration of the battle between Skynet and humans.
While this comes as welcome news, a few questions remain such as what studios will acquire the property and who will write the script; this on top Cameron's current slate of four Avatar sequels through 2024. And despite news of the recently canceled Terminator Genisys sequels, I remain optimistic that a Cameron led Terminator 6 is just what the franchise needs.