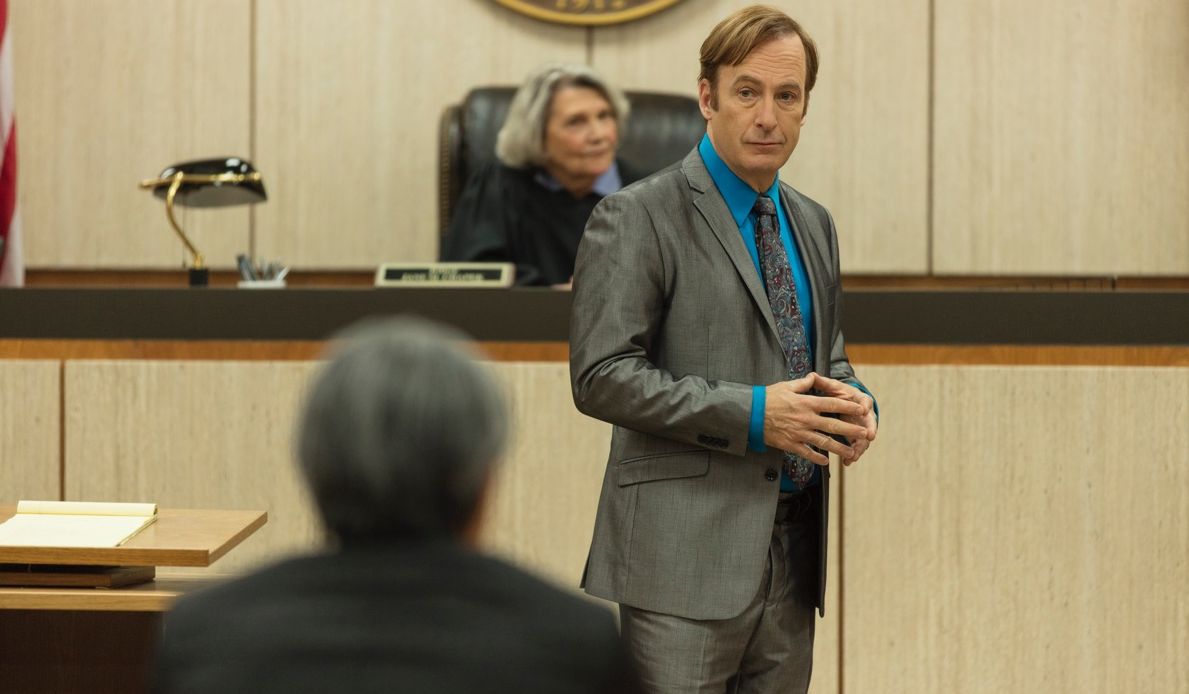 'Better Call Saul' Season 5 Full Trailer

GregHarmon Managing Editor Season 5 premieres February 23
The full trailer for AMC's Better Call Saul is here! And if you've been following along closely, one could say it's a supercut of previous teasers featuring a few new cuts, including the trailer's biggest reveal - yep, Dean Norris is back, in the flesh, and perhaps more cocky than ever as Breaking Bad's DEA agent and most notably, Walt's brother in law we sorta came to love/hate, Hank Schrader.
But you knew this was bound to happen, right? After all, this is a prequel spinoff. And the show's investment is not solely concerned about the journey but rather the destination into Breaking Bad's canonical timeline. And as the penultimate season continues to inch closer to Vince Gilligan and Peter Gould's original recipe, you can't help but feel the further we stray from the safe and familiar confines of Better Call Saul. Which, makes the destination that much more nerve-wracking as it relates to whatever outcomes await Nacho (Michael Mando) and Kim Wexler (Rhea Seehorn).

In typical AMC fashion, the trailer plays out as a montage of clips that don't necessarily fit together. There's plenty of Kim, Nacho, Mike (Jonathan Banks), Tio + bell (Mark Margolis), Gus (Giancarlo Esposito), Lalo (Tony Dalton), Howard (Patrick Fabian) and of course Jimmy McGill's incredible dual transformation into the one and only Saul Goodman.
Better Call Saul premieres February 23 and the second episode airs in its regular Monday time slot on February 24.