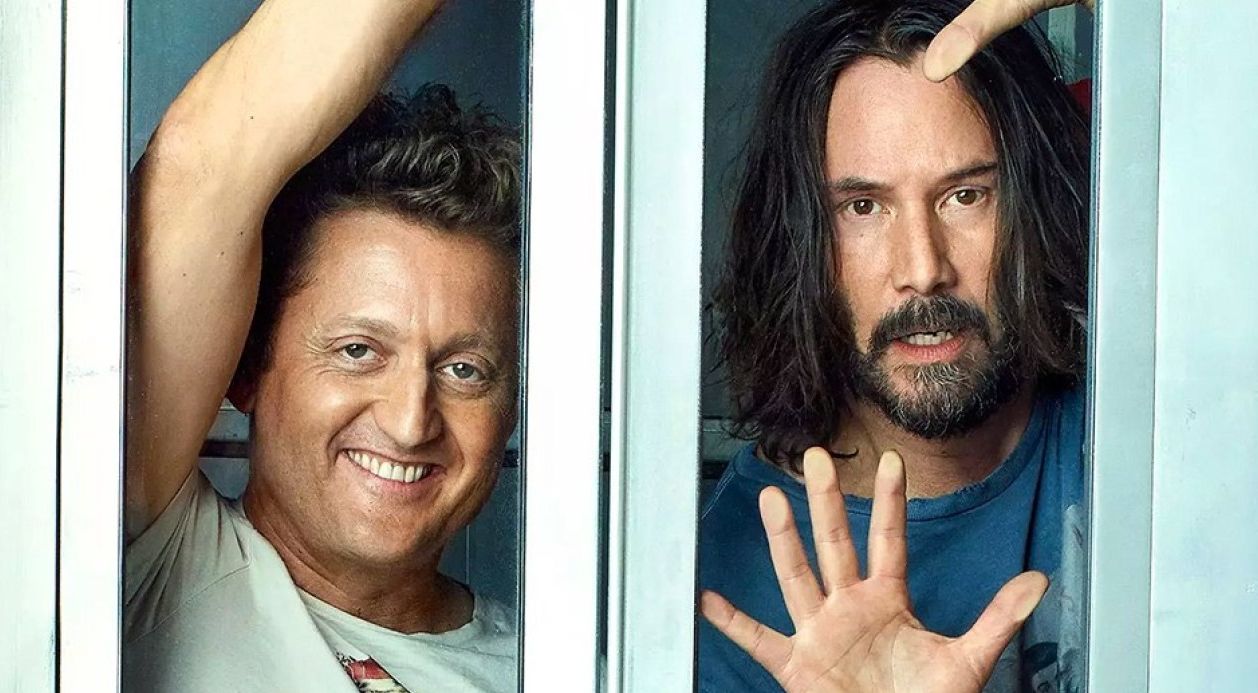 'Bill & Ted Face the Music' Begins Production

GregHarmon Managing Editor Party on, in the Bayou!

If you've been following Ed Soloman's Twitter feed, then it should come as no surprise that production is now officially underway on the set of Bill & Ted Face the Music!

On Saturday, the series co-writer tweeted: Monday. Crew call: 7:30. First shot: 9:00. On Sunday, Soloman teased a blurry photo from a cast dinner which was then followed by a series of tweets cementing what was indeed the first shot early Monday morning on the New Orleans set.

Bill & Ted Face the Music features the return of our now middle-aged Wyld Stallyn DAD'S - Keanu Reeves and Alex Winter - who are tasked with creating the greatest song ever written in order to bring harmony to the universe. But in doing so, our time-traveling bro-musicians will need a little help from their onscreen daughters "Billie Logan" (Brigette Lundy-Paine) and "Thea Preston" (Samara Weaving), along with old friends and famous musicians (see Grammy winner Kid Cudi).

1989's original creators Chris Matheson and Ed Solomon co-wrote the script with Galaxy Quest's Dean Parisot directing. Face the Music will feature the return of original characters Death played by William Sadler, Bill's stepmother Missy played by Amy Stock, and Ted's father played by Hal Landon Jr. Bill and Ted's Princess fiancees-turned Princess spouses "Elizabeth" and Joanna" will be played by newcomers Erinn Hayes and Jayma Mays replacing Bogus Journey's Princess fiancees Annette Azcuy and Sarah Trigger and Excellent Adventure's Princesses Diane Franklin and Kimberley LaBelle. Barry's Anthony Carrigan also joined the cast but in an undisclosed role.
Pro tip - Just follow Ed Soloman and Alex Winter on Twitter to get your fix until Bill & Ted Face the Music hits theaters August 21, 2020!