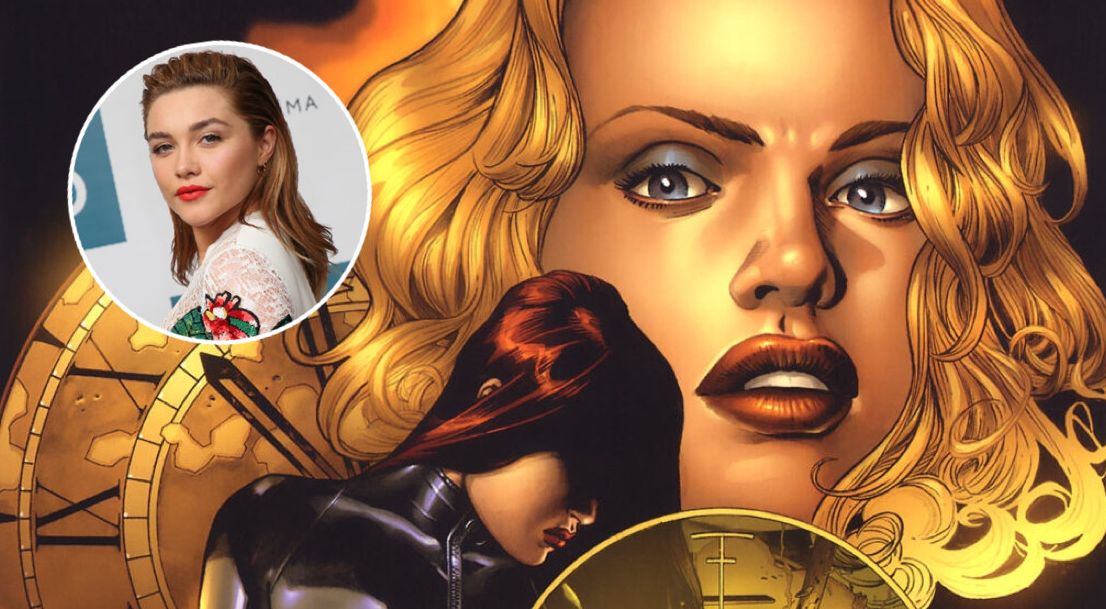 Florence Pugh may be playing Marvel's second modern era Black Widow "Yelena Belova"
by GregHarmon
New set photos may have confirmed Florence Pugh's top secret character to be Yelena Belova.

As Marvel quietly pushes ahead on Cate Shortland's Black Widow, fans have wasted no time - one month into production - sharing set photos likely confirming Florence Pugh's character to be none other than Natasha Romanoff's nemeses-turned-ally, Yelena Belova.

The first of two set photos reveal two crates, one labeled "Natasha" and the other labeled "Yelena". The second photo reveals Pugh sporting Yelena's signature blonde locks. And another pic captured from a set video also reveals Pugh and co-star Scarlett Johansson's stunt doubles riding together in what appears to be a high-speed motorcycle chase.

Up until now, Pugh's character has been described as a "kick-ass female BOND type". Which spawned immediate speculation that Marvel plan to introduce the second modern-era "Black Widow" as part of MCU's Phase IV plans. Add a little conventional wisdom - see Natasha Romanoff's fate in Avengers Endgame coupled with Florence Pugh's rising stardom - and these new set pics seem to connect the dots, albeit loosely.

Rachel Weisz, David Harbour, and Ray Winestone are reportedly set to join the MCU in an origin story before Johansson's KGB trained Natasha Romanoff joined the ranks as a trusted SHIELD agent and badass AVENGER. Australian filmmaker Cate Shortland will direct from a script written by Jac Shaeffer.
Production is currently underway with an expected release in 2020.
h/t: MCUExchange and GWW

GregHarmon in Black WidowFollow
Greg Harmon | Managing Editor | Follow me @sweetharmony for Film & TV discussion | Ko-fi http://ko-fi.com/sweetharmony