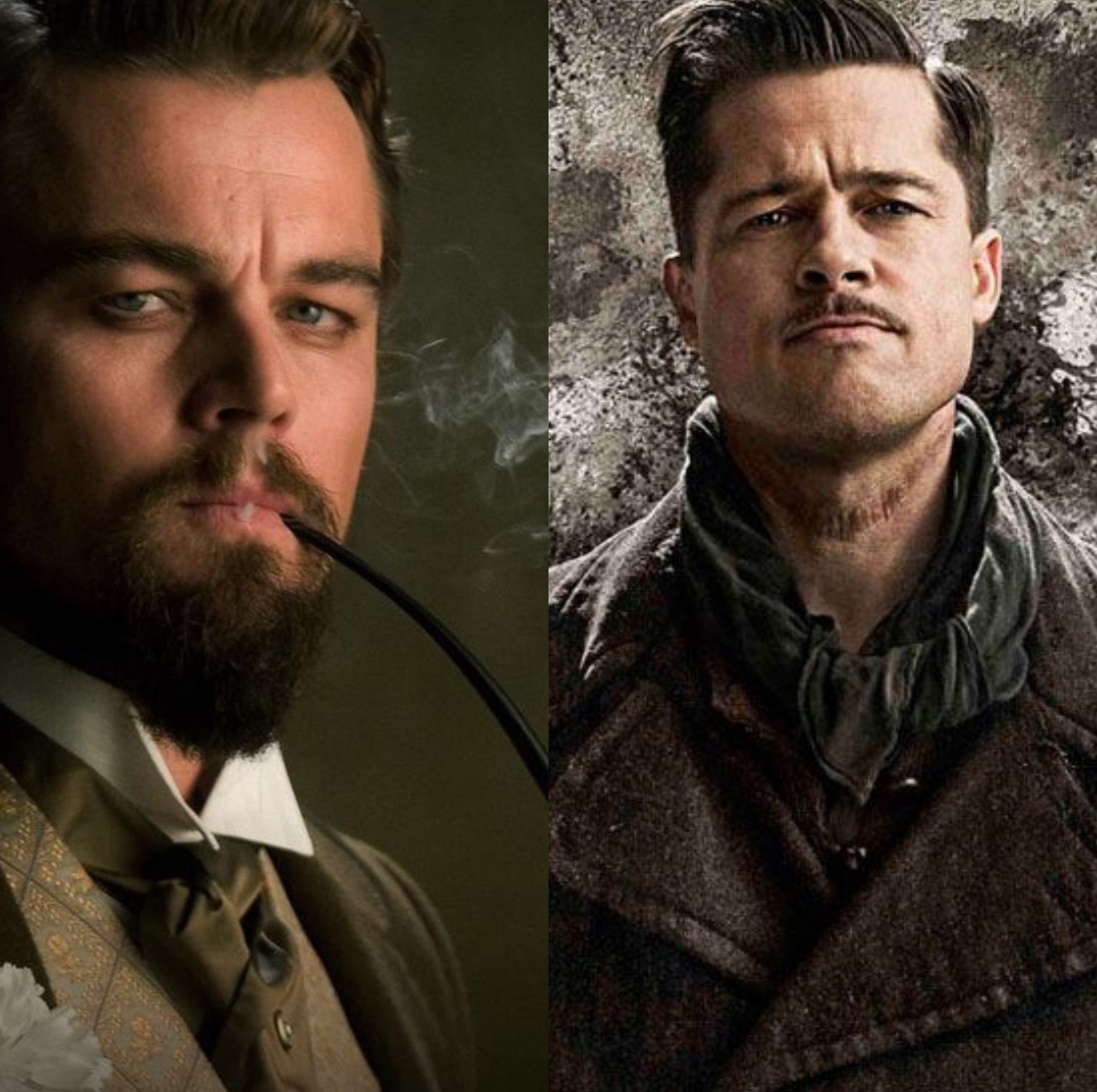 Brad Pitt joins Leonardo DiCaprio in Quentin Tarantino's 'Once Upon A Time In Hollywood'

GregHarmon Managing Editor Brad Pitt will play Leonardo DiCaprio's stunt double in Tarantino's summer of '69 drama
Sony announced today that Brad Pitt will be reuniting with Quentin Tarantino in the Leonardo DiCaprio led feature now titled Once Upon a Time in Hollywood.
According Tarantino, Once Upon A Time is "a story that takes place in Los Angeles in 1969, at the height of hippy Hollywood. The two lead characters are Rick Dalton (Leonardo DiCaprio), former star of a western TV series, and his longtime stunt double Cliff Booth (Brad Pitt). Both are struggling to make it in a Hollywood they don't recognize anymore. But Rick has a very famous next-door neighbor...Sharon Tate.

Pitt's addition confirms previous reports indicating Tarantino was eyeing another male lead in addition to Leo. While I was pretty keen on the idea of Cruise sharing screentime with DiCaprio, I'm just as thrilled to see DiCaprio and Pitt get that opportunity for the first time ever. And if Pitt and DiCaprio headlining Tarantino's ninth is any indication as to the film's success, well, look no further than Inglorious Bastards and Django Unchained, both nominated for a combined 13 Academy Awards, with Christoph Waltz taking home Supporting Actor for both.

While we await additional casting announcements, multiple outlets report Tarantino has met with Margot Robbie for the role of Sharon Tate - which has yet to be confirmed.

Production is set to begin mid-2018 for a August 9, 2019 release date.
Source: Deadline