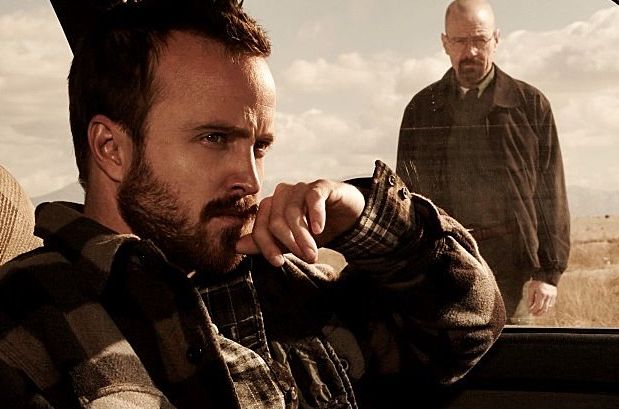 'Breaking Bad' Movie Has Wrapped Production

GregHarmon Managing Editor Enough talk already!

In what has felt like years in the making, we finally have word that AMC's untitled BREAKING BAD movie has completed principal photography!

While filming the upcoming season of AMC's sibling series - Better Call Saul - Emmy winner Bob Odenkirk confirmed the good word earlier this week with The Hollywood Reporter:

❝I've heard so many different things about it, but I am excited about the Breaking Bad movie. I can't wait to see it," he told In Studio. Speaking on the secrecy surrounding the film, Odenkirk said, "I don't know what people know and don't know. I find it hard to believe you don't know it was shot. They did it. You know what I mean? How is that a secret? But it is. They've done an amazing job of keeping it a secret.❞

Gilligan's now, not-so-secret Breaking Bad project began filming mid-November (2018) under the working title "Greenbrier." Netflix was able to secure first dibs followed by a release on AMC's cable network. Interestingly, it's still unclear how the project will air - whether as a film or cut into episodes according to Deadline.

Reading between the lines, it feels like it's within the realm of possibilities this project sets up for a Jesse Pinkman spinoff with Better Call Saul coming full circle with "Gene's" present-day storyline. While there are reports speculating Gilligan's film will feature the return of Bryan Cranston, Krysten Ritter, Jonathan Banks, Jesse Plemons, Charles Baker, Matt Jones, and Robert Forster to name a few, it's likely this Breaking Bad project will feature time jumps before and after we last saw Jesse speed away into madness.

Perhaps if we're lucky, Gilligan and co. are setting up a crossover series between Jesse - or whatever alias he's assuming these days - and Gene and Giselle. Yes, I'm being both hopeful and optimistic.
Hopefully we'll hear more as this project is expected to hit Netflix and AMC sometime in 2020.